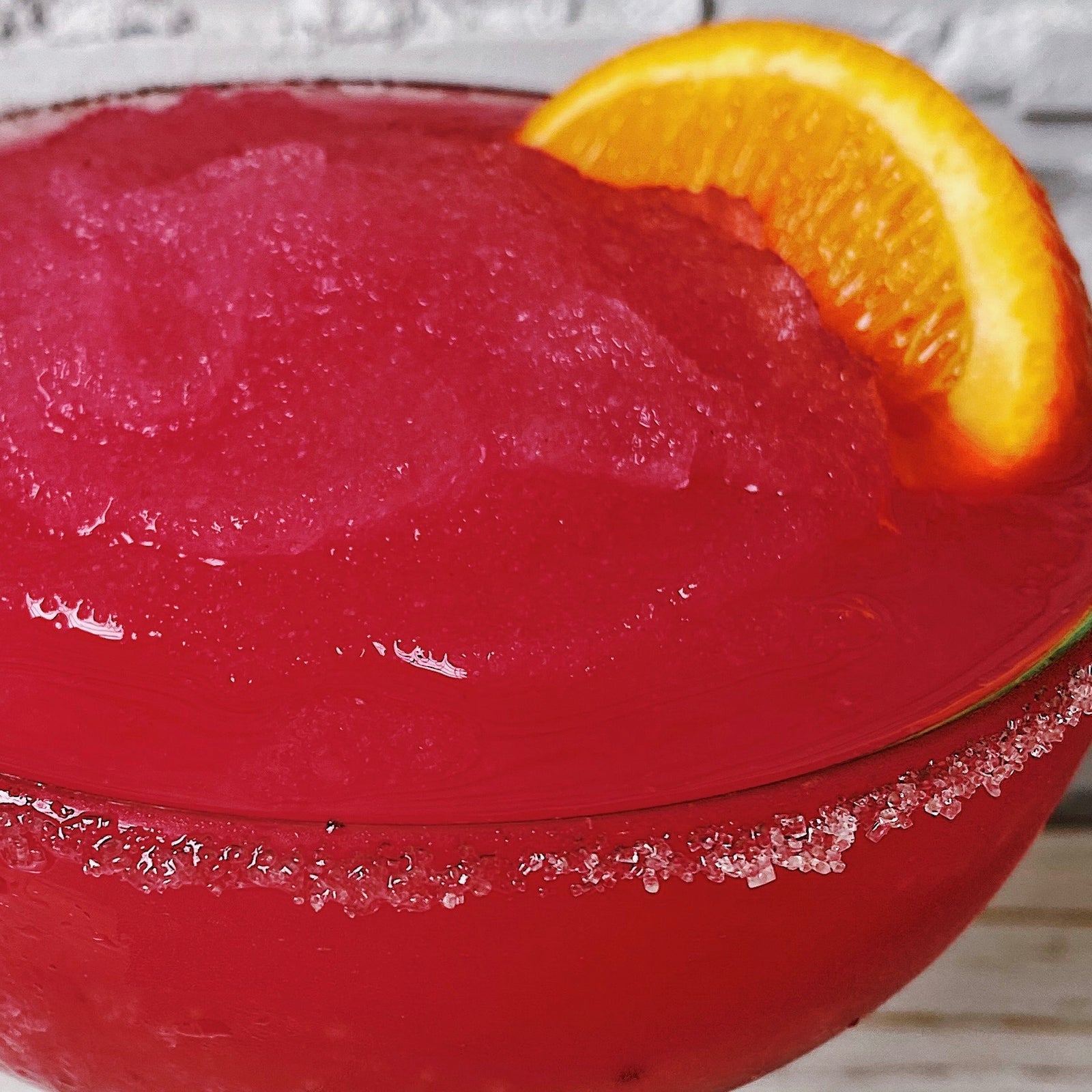 Inspired by the rise in margarita deliveries in Tea Sip's hometown during these social distancing times, our Blood Orange Margarita is a delicious twist on the classic frozen margarita. This is the perfect indulgence for the steadily increasing outdoor temperatures, and let's be honest, we don't need an excuse for a good margarita! Especially a margarita that is super refreshing and simple to make. Our Blood Orange tisane—a blend of zingy hibiscus, fragrant lemongrass, zesty orange peel—provides a tart and slightly sweet alternative to using a pre-made margarita mixer. Just delicious goodness with no added sugar, no extra calories, and no preservatives! You'll be thinking the only thing better than this margarita is two! ;-)
You'll need:
1 jar

1 margarita glass

4 g (1 tbsp) Blood Orange tisane - Shop Blood Orange Now

2 oz tequila

2 oz lime juice

½ oz blue agave OR alternative sweetener

3 cups of ice 

Sugar (for the rim of the cup, optional)

Blender

A plate
Instructions:
Measure out the Blood Orange tisane and place it into the jar

Pour tequila into the jar and allow tisane to infuse for 30 minutes and then remove leaves

Dip the rim of your glass into lime juice and allow excess to drip

Grab a plate and add enough sugar to create a thin layer on the plate

Dip the damp rim straight down into the plate with the sugar to make sure the sugar coat is even

After the infusion is complete, combine the lime juice, blue agave (or alt sweetener), ice, and tequila infusion into your blender and blend until it is a slushy consistency

Pour your blended margarita into the sugar-rimmed glass and get to sippin'!
---