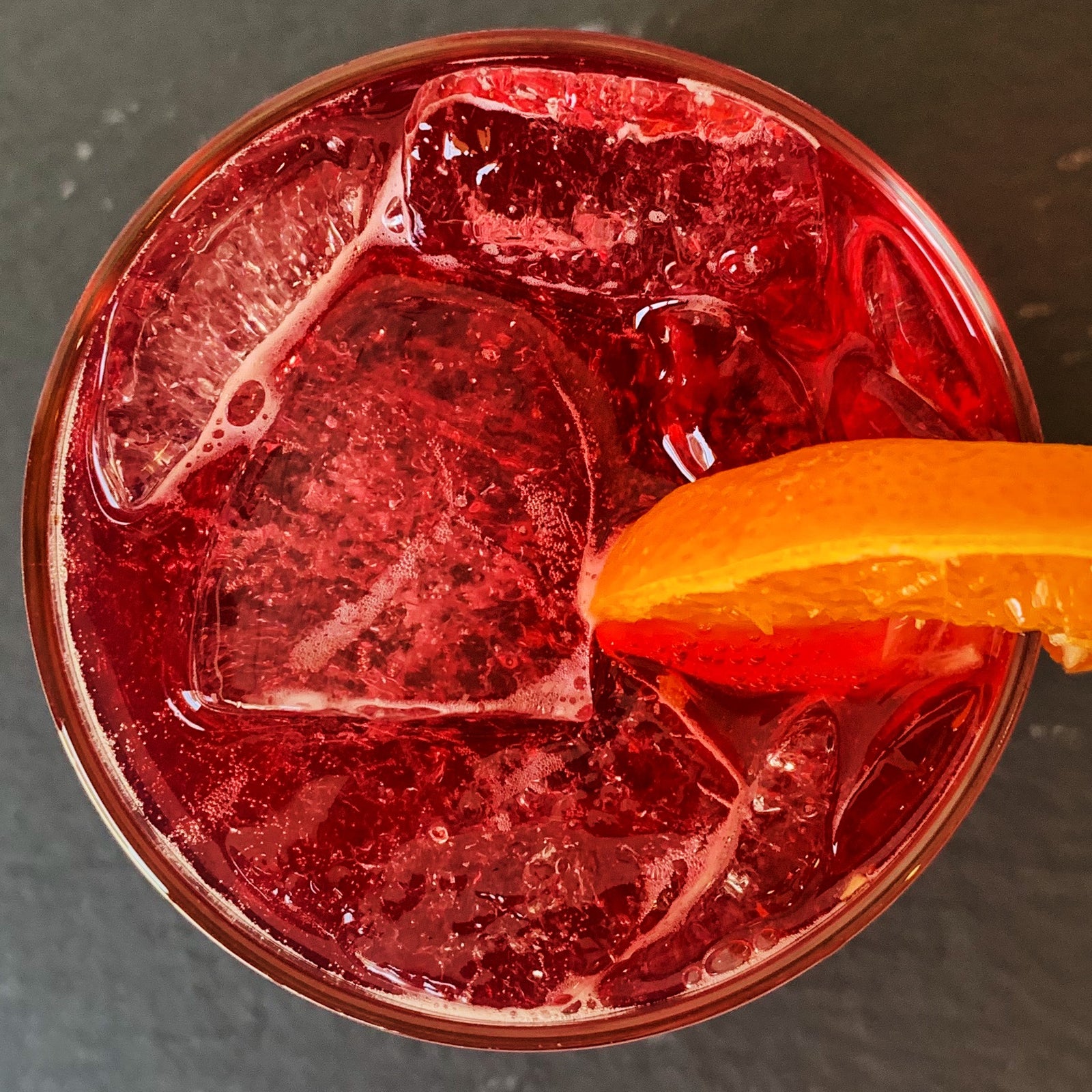 Our popular Blood Orange tisane is back! This time we'll be enhancing the already delicious, classic Paloma! It's sweet, a little sour, tart, and oh so fruity. And did we mention this bubbly cocktail only has 3 easy steps, and no sugar?! We'll cheers to that!

Ingredients
8g Blood Orange tisane - Shop Blood Orange Now
2oz Tequila
6oz Grapefruit Topo Chico
16oz cup full of ice
You'll also need
Timer set to 30 minutes
Strainer
Jar with lid
Instructions
Pour the Blood Orange tisane and Tequila into the jar, seal the lid, and start the timer for 30 minutes.
Once the timer is done, place the strainer on top of the cup full of ice and pour the infusion into the cup, through the strainer.
Pour the Grapefruit Topo Chico on top and fill to just below the rim of the cup or to your desired taste. Stir everything together and get to sippin'!
Happy Sipping!
---