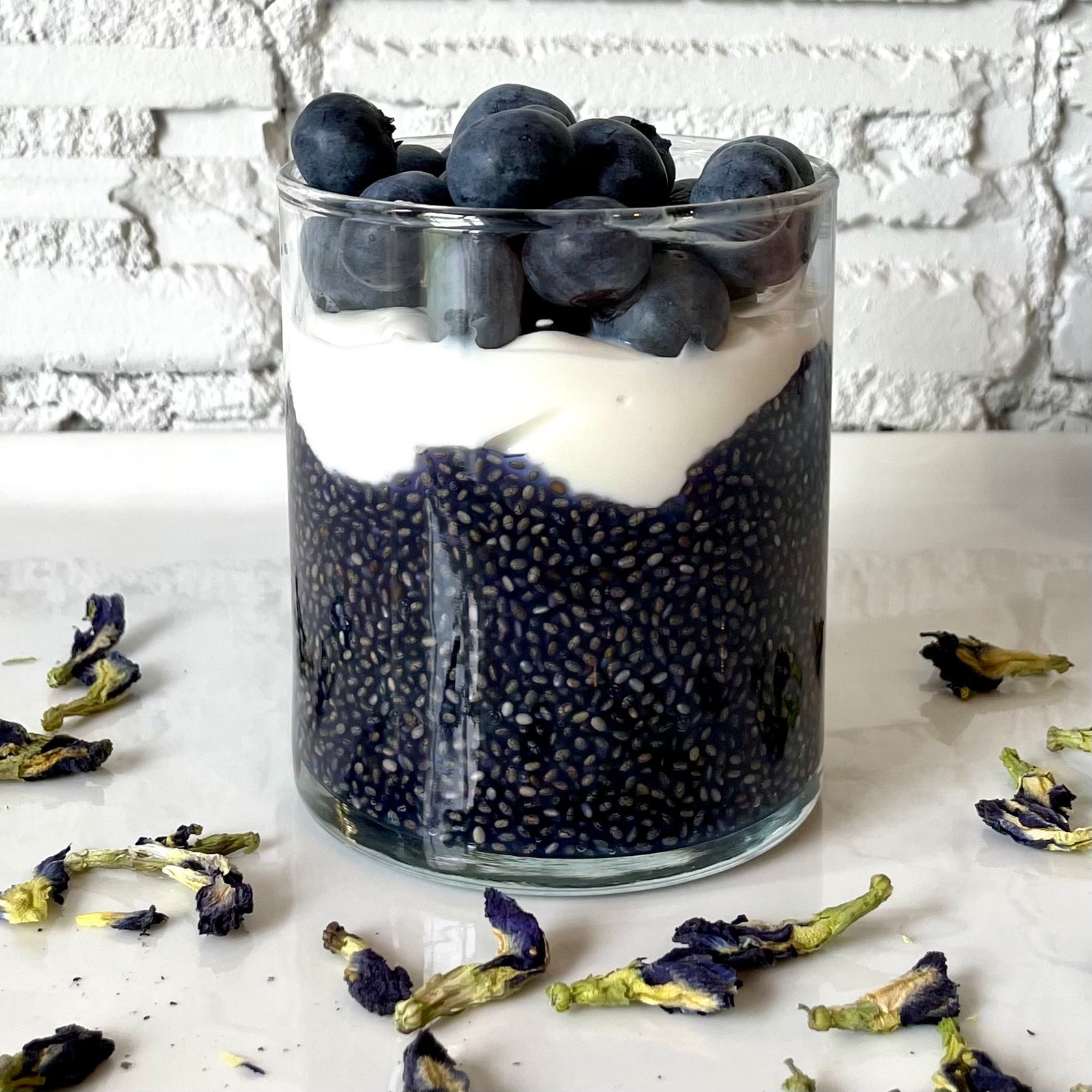 You're never too old to have fun with your food, and Butterfly Pea makes food super fun! This blue chia seed pudding is delicious and did we mention it is BLUE?! Get the super easy recipe below:
Ingredients:
1 tablespoon Butterfly Pea - Shop Butterfly Pea
8 ounces boiling water
1/2 teaspoon Maple Syrup
You will also need:
A brew device - shop all of our brew ware here
A jar with lid or other dish with a lid to to store the chia pudding
Yogurt, blueberries or other fun toppings!
Instructions:
Add 1 tablespoon Butterfly Pea flowers to your teapot and add the 8 ounces of boiling water. Infuse for 5 minutes.
When the time is up, pour your Butterfly Pea infusion into a jar or bowl to cool.
Once the Butterfly Pea infusion is room temperature or cool, add the 1/4 cup of chia seeds, 1/2 teaspoon of Maple Syrup, and stir until everything is blended together.
Put the lid on the jar or add a lid to your dish and put the mixture in the refrigerator overnight.
Scoop out your chia seed pudding (or all of it, we won't judge!), and add your desired accoutrements.
---