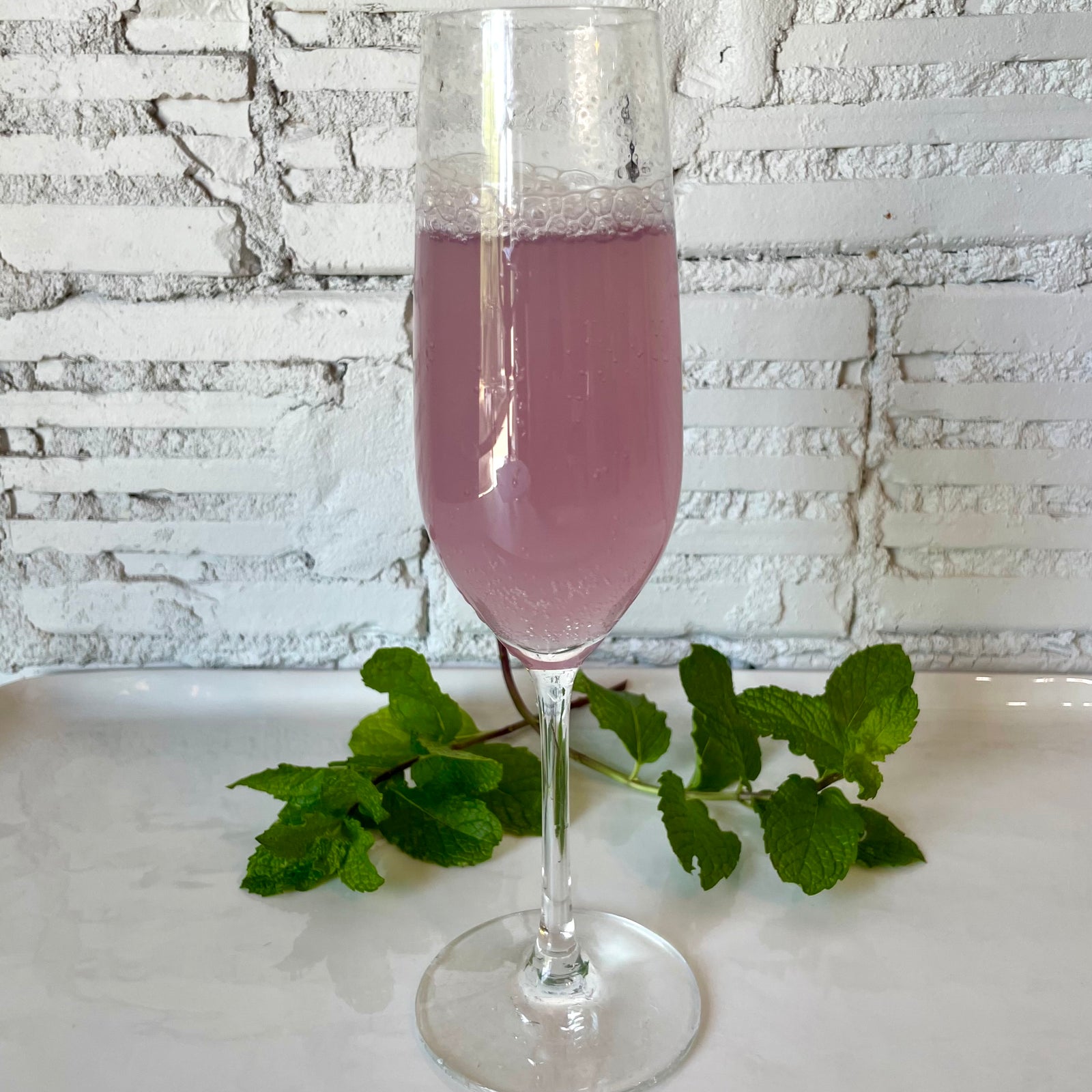 Would you like to sip on a purple tea cocktail?! Heck yes! We're making the classic French 75 a little extra with Butterfly Pea. This flower is a natural chameleon, and we can't get enough. The Butterfly Pea Simple Syrup we make to create this fun cocktail can be used in a variety of drinks. The magic happens when you add the lemon to the shaker... it goes in blue and comes out purple! 
Ingredients:
Butterfly Pea Simple Syrup
1 tablespoons (2 grams) Butterfly Pea - Shop Butterfly Pea
8 ounces boiling water
1 cup sugar
French 75
1 ounce Gin
1/2 ounce Lemon Juice
1/2 ounce Butterfly Pea Simple Syrup 
3 ounces Champagne
You will also need:
Fuji Teapot or other brew ware -

 

Shop Brew Wares
Glass jar or tupperware for storing the simple syrup
Spoon
Measuring cup (if you want to be accurate!)
Cocktail Shaker
Champagne flute
Butterfly Pea Simple Syrup Instructions:
First, make the Butterfly Pea Simple Syrup by measuring out the Butterfly Pea flowers and adding to the teapot. 
Pour the 8 ounces of water into the teapot and allow the Butterfly Pea to steep for 5 minutes.
When the timer is up, pour the Butterfly Pea infusion into the jar and add the sugar. Stir the mixture together until the sugar is dissolved. Let it cool.
French 75 Instructions:
To make a French 75 measure out the gin, Butterfly Pea Simple Syrup, lemon juice, and ice, and add to the cocktail shaker.
Shake until chilled.
Pour the mixture into the champagne flute and top with champagne
Garnish with a lemon peel, and enjoy!
---