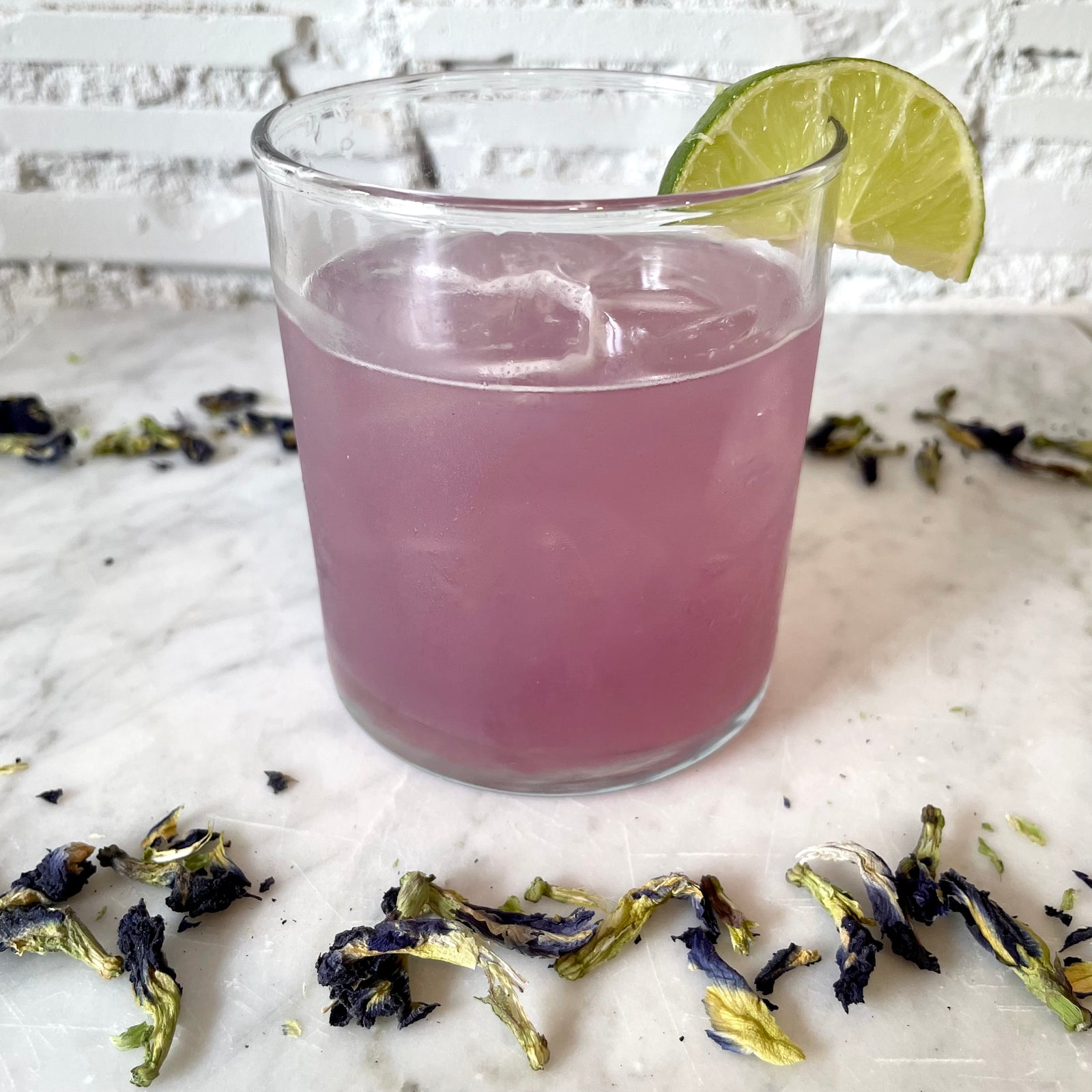 Did you say Margarita?! We are ready. Wait, it's a pink margarita?! Even better! We are using the super popular Butterfly Pea Flower to make our margarita naturally pink, and when you can have a naturally fun colored marg it's even better! 
Ingredients:
8 ounces Tequila of your choice (Use 2 ounces of Tequila per margarita)
1 tablespoon Butterfly Pea - Shop Butterfly Pea
3/4 Lime Juice
1/2 teaspoon Agave
You will also need:
A brew device - we like the Fuji Teapot but shop all of our brew ware here
A jar with lid or other dish to shore any extra Butterfly Pea infused tequila
Ice
A  glass
Lime wedge for garnish

Instructions:
Add 1 tablespoon Butterfly Pea flowers to your teapot and add the 8 ounces (1 cup) of Tequila. Infuse for 5 minutes.
When the time is up, pour your Butterfly Pea Tequila into a jar or other vessel for keeping, unless you are making more than one margarita!
Add 2 ounces of the Butterfly Pea Tequila infusion, 3/4 ounce lime juice and 1/2 teaspoon agave in a cocktail shaker filled with ice. Shake for 30 seconds or until cold.
Pour the contents of the shaker in a margarita glass or over ice, and add a lime wedge for garnish. Cheers!
---