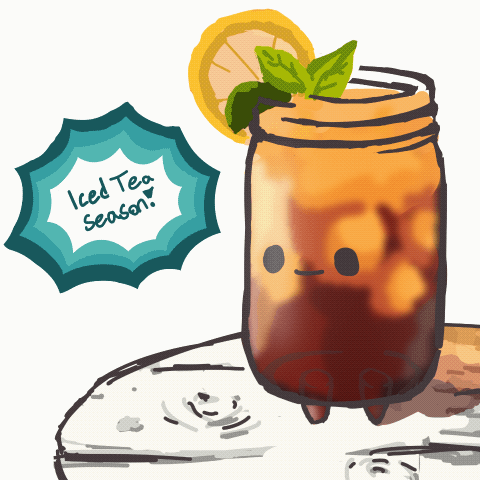 Y'all. It's HOT outside! Break out the pitchers, the ice, the fans, the kiddie pools, whatever it takes to cool off. We love a good iced tea, and thankfully we have a lot of great options to choose from when it comes to staying refreshed in a tas-tea way. Check out our Tea Sip Tea-m's current iced tea favorites for your next glass/pitcher/tub of delicious iced tea!
Crisp Pear
"I can't get enough of Crisp Pear right now. I love it in the afternoon -- it's so refreshing iced in the head of the day and gives me the right amount of caffeine to get through the afternoon slump. Definitely for green tea lovers -- it's perfectly balanced delivering both fresh green tea flavors and you guessed it... fruity crisp pear!" 
-Jess
Wild Berry
"Wild Berry has the right amount of sweetness and is my current favorite tea to serve on ice! I'm mainly a hot tea lover, but Wild Berry has been a great introduction to me liking iced tea these days. I love berries and this hits the spot!"
-Khalidah
Lavender Honey
"This is maybe my OG Tea Sip favorite, and I find it is a super refreshing blend on ice. The floral and sweet flavors are fantastic on a hot day! If you like lavender, you'll LOVE Lavender Honey."
-Andrea
Hill Country Hiker
"For me, it's the Hill Contry Hiker. Love it hot - but having that sweet woodsy yaupon and cinnamon cold brew'd over night is a refreshing must on those long trips into the mountains. The brightness of the mint and lemon myrtle really shine through iced. This blend gives me more than enough energy I need for my hikes! 10/10 :)"
-Jack
Spiced Peaches
"I have way too many favorite teas to serve up iced, but I'm really loving Spiced Peaches right now. I think this is one of my first all-time Tea Sip favorites, so I'm sticking with the tried and true! This black tea blend has the perfect amount of sweet peach, cinnamon and allspice to make it just a delightful iced cup. And it smells AMAZING. Don't sleep on this great blend."
-Claire
---