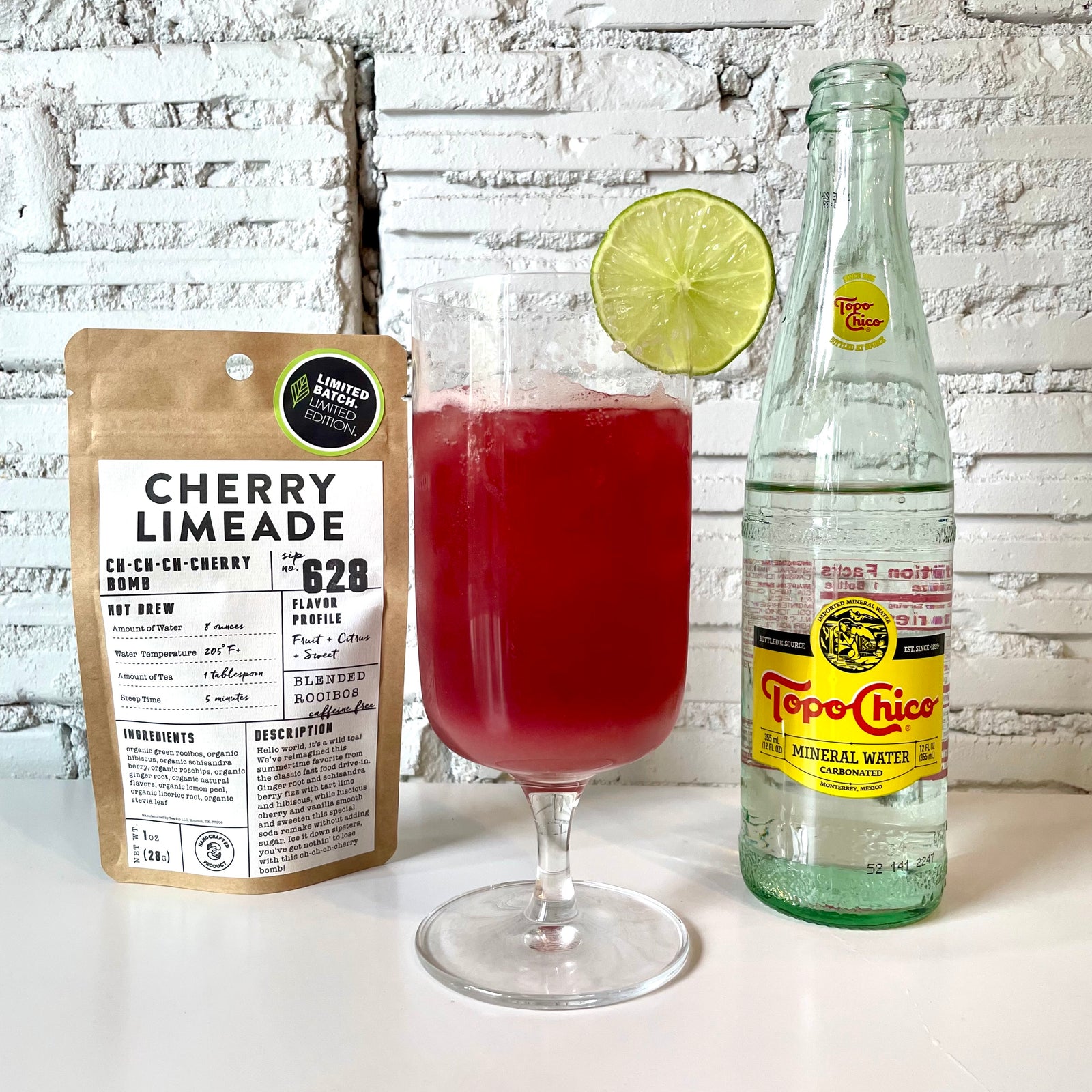 We are here for the Ranch Water mania that is sweeping the country. It's hot out, and we need something simple, light and refreshing to sip on a patio or in front of a super strong fan. All you need is Topo Chico, lime, and tequila... and tea! We love infusing tequila with our tea blends to create fun flavors without added sugars. And our "Limited Batch. Limited Blend.", Cherry Limeade, is the perfect blended tisane to crank up the flavor of a Ranch Water.  Grab a bag and give this easy recipe a try!
Ingredients:
2 tablespoons (8 grams) Cherry Limeade -

 

Shop Cherry Limeade

2 ounces Tequila
1 ounce Lime Juice
Topo Chico or your favorite sparkling water
You'll also need:
Highball glass filled with ice
Stir stick
Jar with lid (teapot with infuser will work too!)
Mesh strainer
Timer set to 30 minutes
Lime wedge (optional)
Instructions:
In the jar, add the Cherry Limeade and tequila, seal the lid, and start the timer.
When the timer is up, place the strainer on top of the highball glass filled with ice. Pour the tequila infusion through the strainer and into the glass. 
Pour in the lime juice and top off the glass with Topo Chico and stir.
Add a wedge as a garnish and enjoy!
---