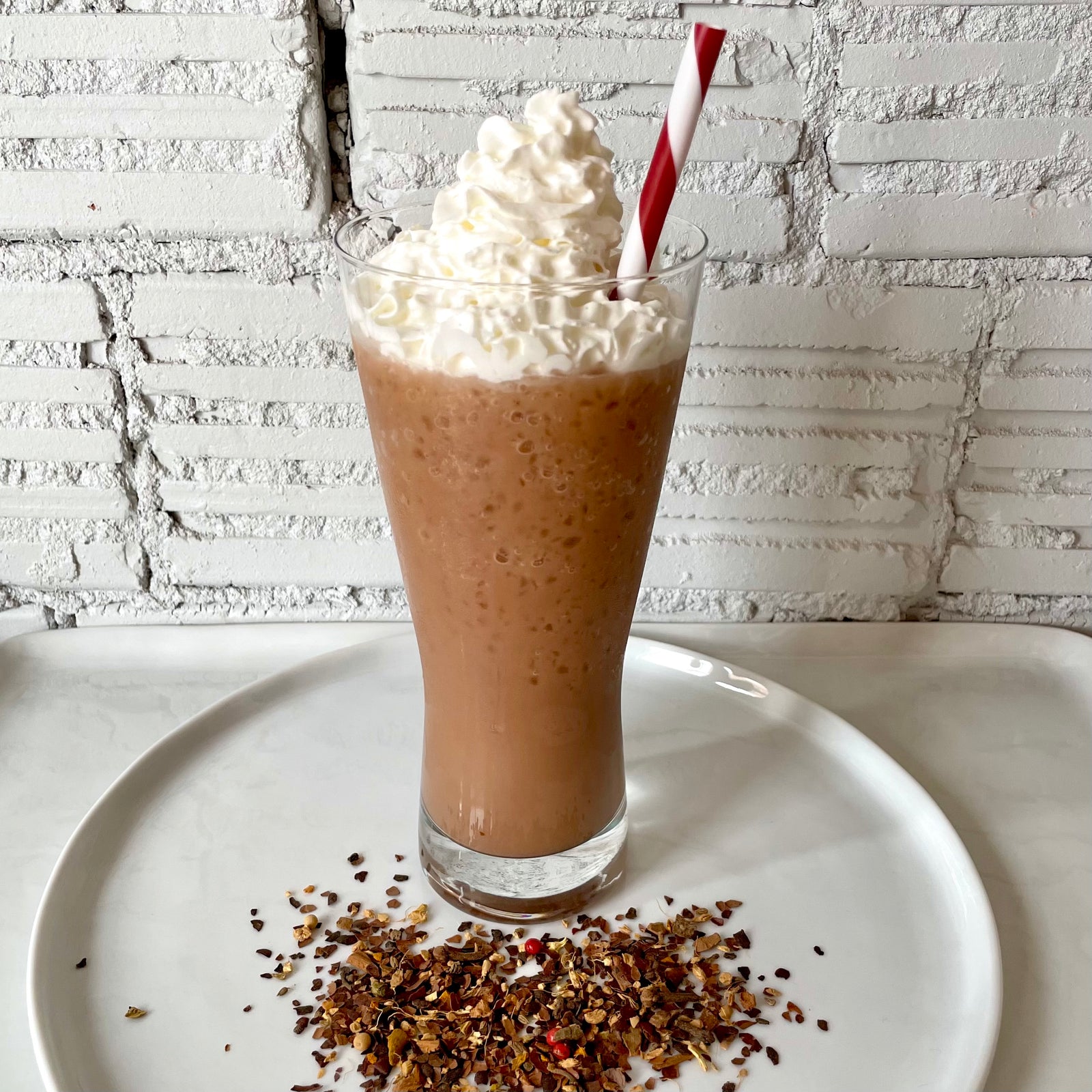 Some days you just need a fun frozen drink, amiright?! This refreshing Chocolate Chip Chai Frappe will not only sweeten but also spice up your afternoon. Cacao and spice in this limited edition blend are amped up by the chocolate almond milk and honey. Give it a whirl!
Ingredients:
3 tablespoons (12 grams) Chocolate Chip Chai - Shop Chocolate Chip Chai
6 ounces boiling water
1 tablespoon honey
6 ounces Chocolate Almond Milk
2 cups ice
Whipped cream (optional)
You will also need:
Instructions:
Measure out the Chocolate Chip Chai and add to the simple brew teapot. Add in the honey.
Pour the water into the teapot and allow the Chocolate Chip Chai to steep for 5 minutes.
When the timer is up, pour the Chocolate Chip Chai infusion into a jar, bowl or cup and stick it in the refrigerator until it is cool, at least 30 minutes.
When the Chocolate Chip Chai is cool, pour the infusion into the blender and add the chocolate almond milk and ice. Pulse until blended.
Pour into a cup and top with whipped cream, if you want to jazz it up!
Enjoy!
---
---