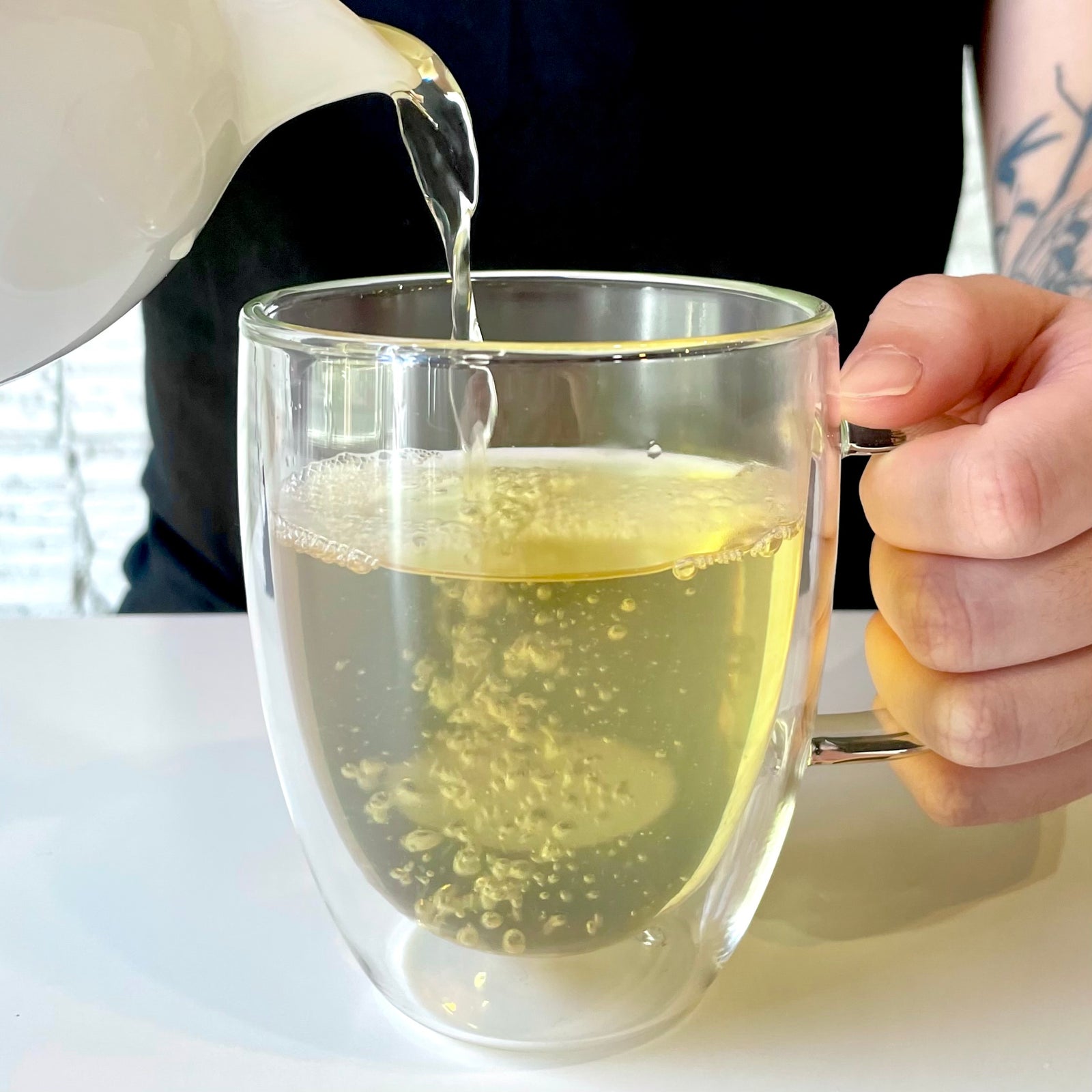 This Father's Day, give Dear Ol' Dad a gift that keeps on giving... the gift of tea! Check out some of our go-to favorites for dad:
Give dad what he really wants this year for Father's Day... the gift of sleep! Snooze, our #1 best selling tisane, will help dad get some much deserved zzz's. Calming florals, chamomile and lavender, combine with antioxidant rich rooibos and honeybush, muscle relaxing banana, and sleep inducing valerian root to create this lightly floral, honeyed-apple brew. ($7.95-$19.95)
If dad is always on the go, then his tea should be too! This stainless steel Everest Tea Tumbler is great for iced, cold or hot brewing. The double-walled insulation will keep dad's favorite tea fresh for hours—tea stays hot for 6 hours or cold for 12 hours. Each tumbler contains an ultra-fine stainless steel filter that is large enough to allow for loose tea leaves of all sizes. ($32.95)
If dad is into all things smoky, then he'll dig Cowboy Breakfast, our Texas twist on Russian Caravan. Lapsang Souchong, a pine smoked tea, is combined with a unique blend of single-origin teas resulting in a smoky, earthy, forest black blend. Looking for an extra treat for dad? Check out our Smoky Old Fashioned recipe and sub in Cowboy Breakfast for the Lapsang Souchong. Cheers to dad! ($7.95-$19.95)
Sometimes dad needs downtime and a cup of tea all for himself. Make it happen with the Folding Handle Tea Infuser. This great single cup infuser is reusable, dishwasher safe, and comes with a handy traveling case that dad can use if he is on the go. Dad will appreciate the efficiency, the thought, and of course, the tea! ($14.95)
Give dad some joy with Almond Joyride! This naturally caffeine free herbal blend will satisfy dads with a sweet tooth, and it doesn't have any added sugar! Modeled after the delicious candy bar, Almond Joyride features organic cacao,  rooibos, coconut, almond, and licorice root.  ($7.95-$19.95)
Not sure what dad might like? Not to worry! Treat dad to a Tea Sip gift card. Available in $10, $25, $50, and $100.
---