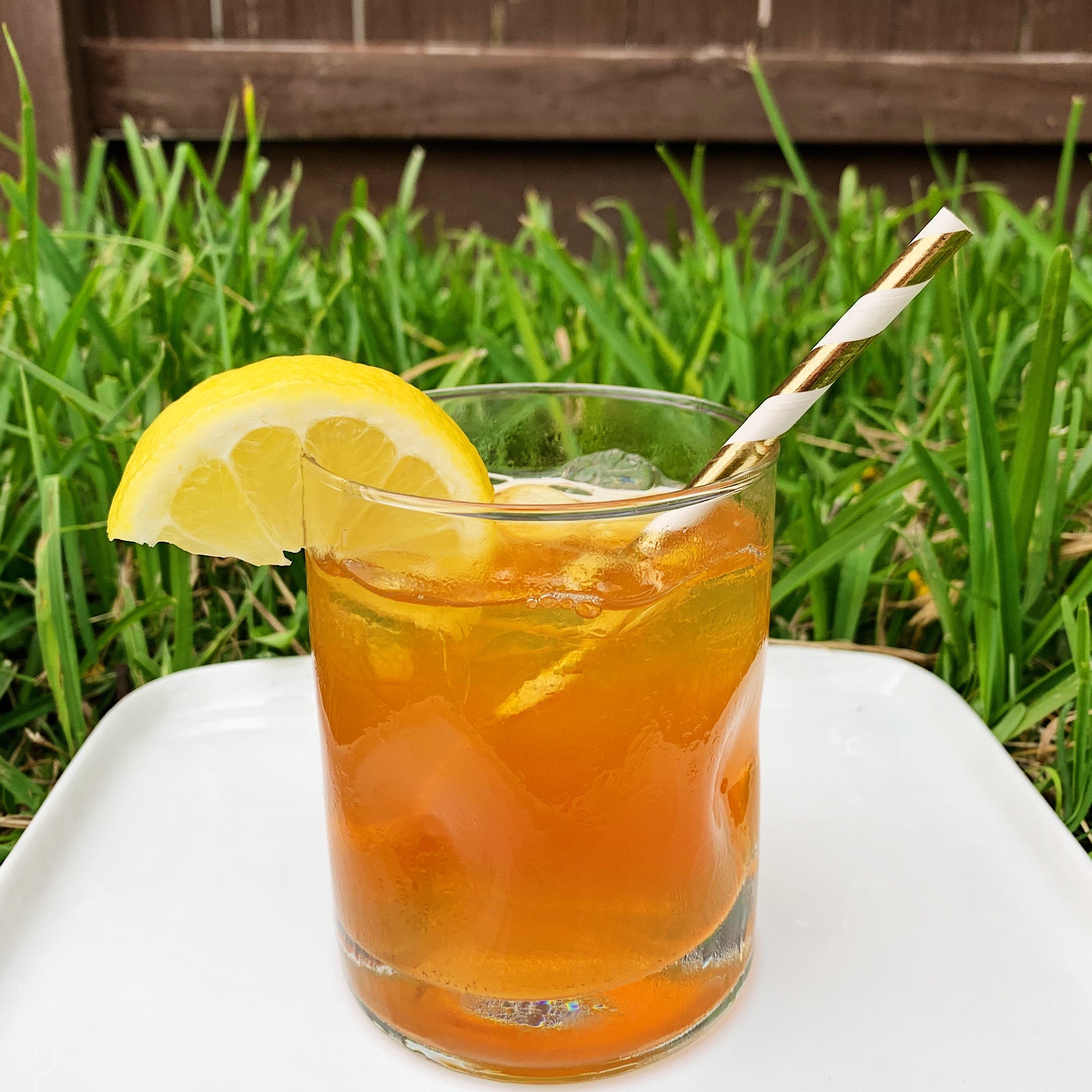 When it comes to cocktails, I think there is nothing better than a refreshing gin and tonic! There is something dependable about this classic cocktail that makes it the perfect choice for almost any occasion. This got me thinking about another dependable drink, our Bayou City Breakfast black tea blend. Our version of an English Breakfast tea, Bayou City Breakfast is an excellent tea for just about any occasion. So, what happens when you pair a dependable cocktail with a reliable tea? Pure magic— also known as a G&T.
Ingredients:
4 grams OR 1 tbsp Bayou City Breakfast -

 

Shop Bayou City Breakfast Now

2 ounces gin (Use your favorite! We used Alkkemist.)

1/2 cup of tonic (We used Schweppes.)

Simple syrup: 1 tsp honey melted with a splash of hot water

Ice

Lemon wedge for garnish (optional)
You'll also need:
Simple Brew or favorite tea infuser

Cocktail glass

Spoon or straw for mixing
Instructions:
Infuse the tea leaves in your favorite gin. To do this, add 1 tbsp Bayou City Breakfast in your simple brew, add 2 ounces of gin, and let steep for 30 minutes.
When 30 minutes is up, pour the tea-infused gin into your cocktail glass. Add your desired amount of ice and the 1/2 cup of tonic. Note: depending on your glass size or taste, feel free to add more or less tonic.
Pour in your honey simple syrup and mix everything together with a spoon or straw.
Add your lemon garnish and get to sippin'!

Happy Sipping!
---
---