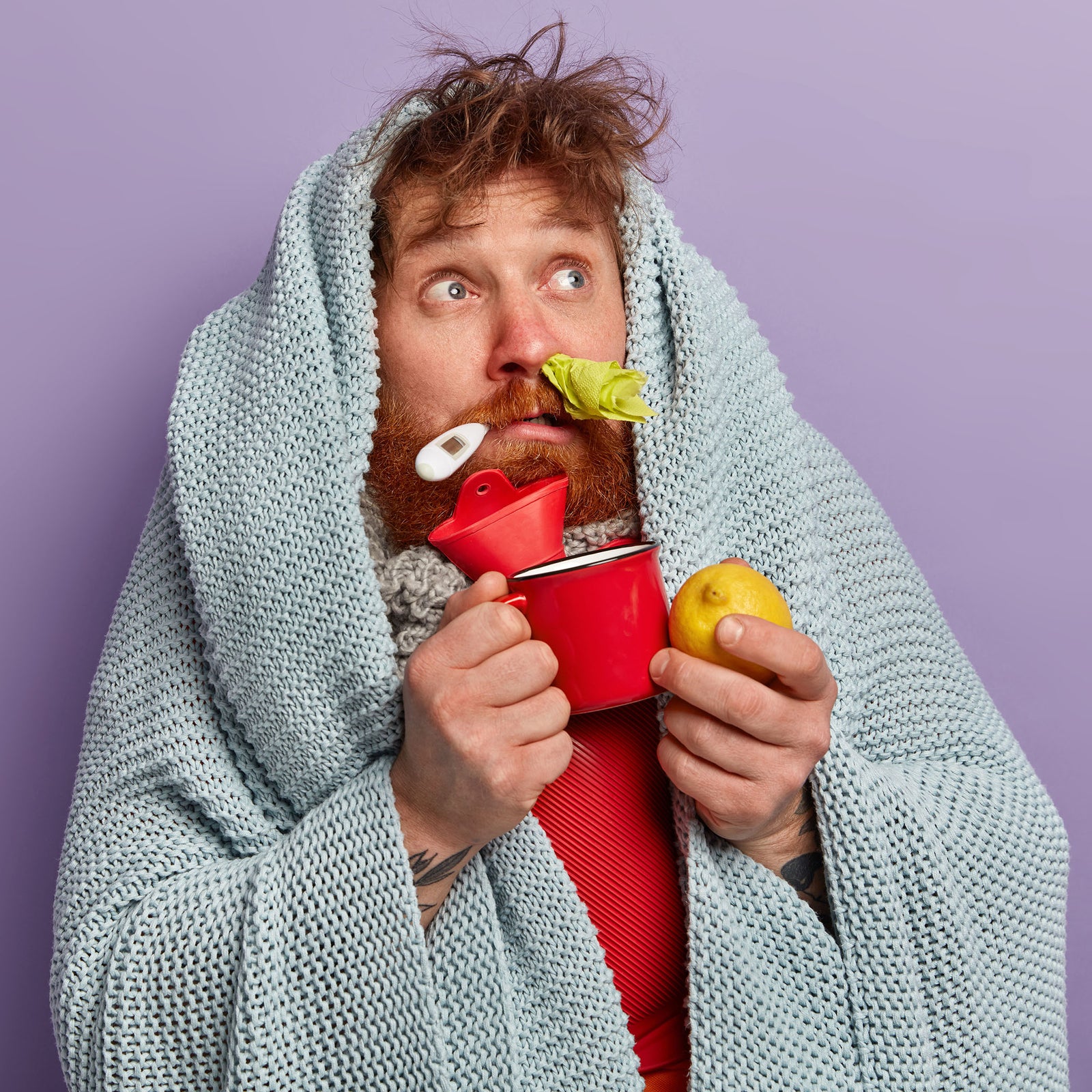 Worried about everything going around this cold and flu season? Whether you're looking to boost your immune system or soothe and reboot your already sick one, we've got the best blends around, packed full of beneficial herbs and spices. Check out our limited edition big bag wellness tea bundle to get you through the season. Remember that these blends are no substitute for good hygiene practices and please follow medical advice from your health professionals.
Includes a 3.5 oz (~25 cups) bag of Defend, Soothe, and Relieve for only 46.95!
That's over 20% off the total plus free shipping! 
Check out the awesome wellness ampin' blends included in this tea bundle:
Protect this house
Give your immune system the boost it needs to fight the good fight. This blueberry cinnamon brew is filled with herbs and spices boasting antioxidants, vitamin C, and anti-inflammatory properties. With all this health-kickin' goodness, this blend is sure to become your superhero sidekick.
Cup of comfort
Whether taming tummy troubles or easing a sore throat, this comforting blend has got you covered. Warming peppermint and ginger soothe, while throat and tummy coating anise, fennel, and licorice root relieve. Get ready to make nice from your head down to your toes.
Talk sicky to me
Cold symptoms got you down? Let this special concoction of beneficial flowers, warming ginger root and mint, and cleansing lemongrass, lemon myrtle, and lemon peel reboot your system. So grab a hot cuppa and kick this sicky to the curb.
---