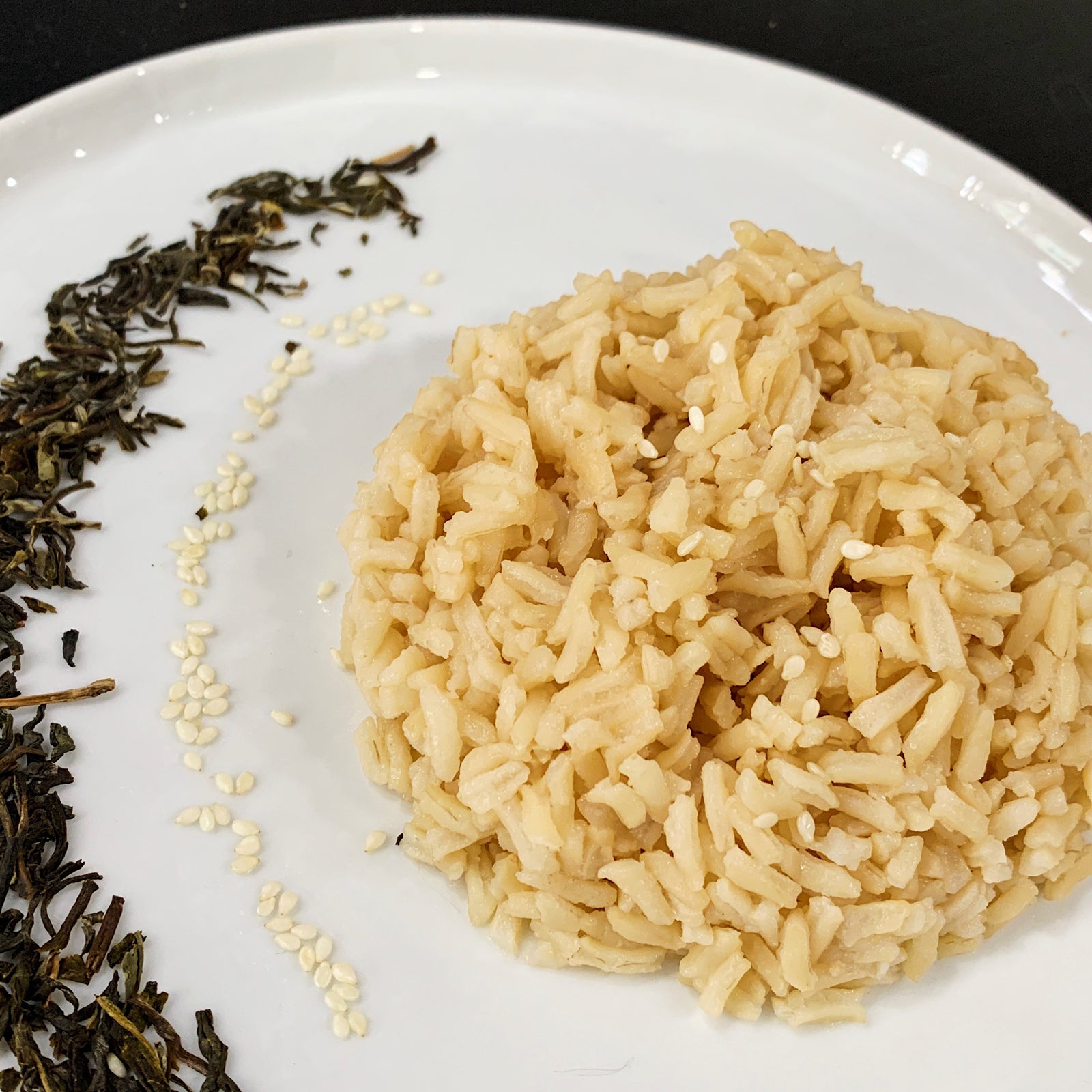 It may not be widely known that tea can be used as a bouillon, or broth, for cooking. Green, black, and oolong varieties are particularly good due to their rich flavors. Be brave and experiment with your favorite teas! This Jasmine rice dish is a different take on Ochazuke, which is a Japanese rice dish often made with Sencha green tea. It would go nicely with grilled chicken, fish, or tofu...and a nice glass of white wine.
Ingredients
Yields 2 cups of rice.
2 tbsp Jasmine tea -
Shop Jasmine Now
12 oz. water
1/2 cup Sushi Rice (or rice of choice)
Pinch of sesame seeds
Soy sauce (optional)
You will also need
A simple brew or infuser to make the Jasmine tea
Rice cooker or saucepan (to make the rice)
A plate
 Instructions
Warm water to 185° Fahrenheit and add it to the Jasmine tea. Brew in a Simple Brew or infuser for 3 minutes.
Clean rice and place in rice cooker or pot.
Add brewed tea to the rice cooker or pot.
Follow cooking instructions for the rice.
Plate rice and garnish with sesame seeds. Add soy sauce as desired.
---