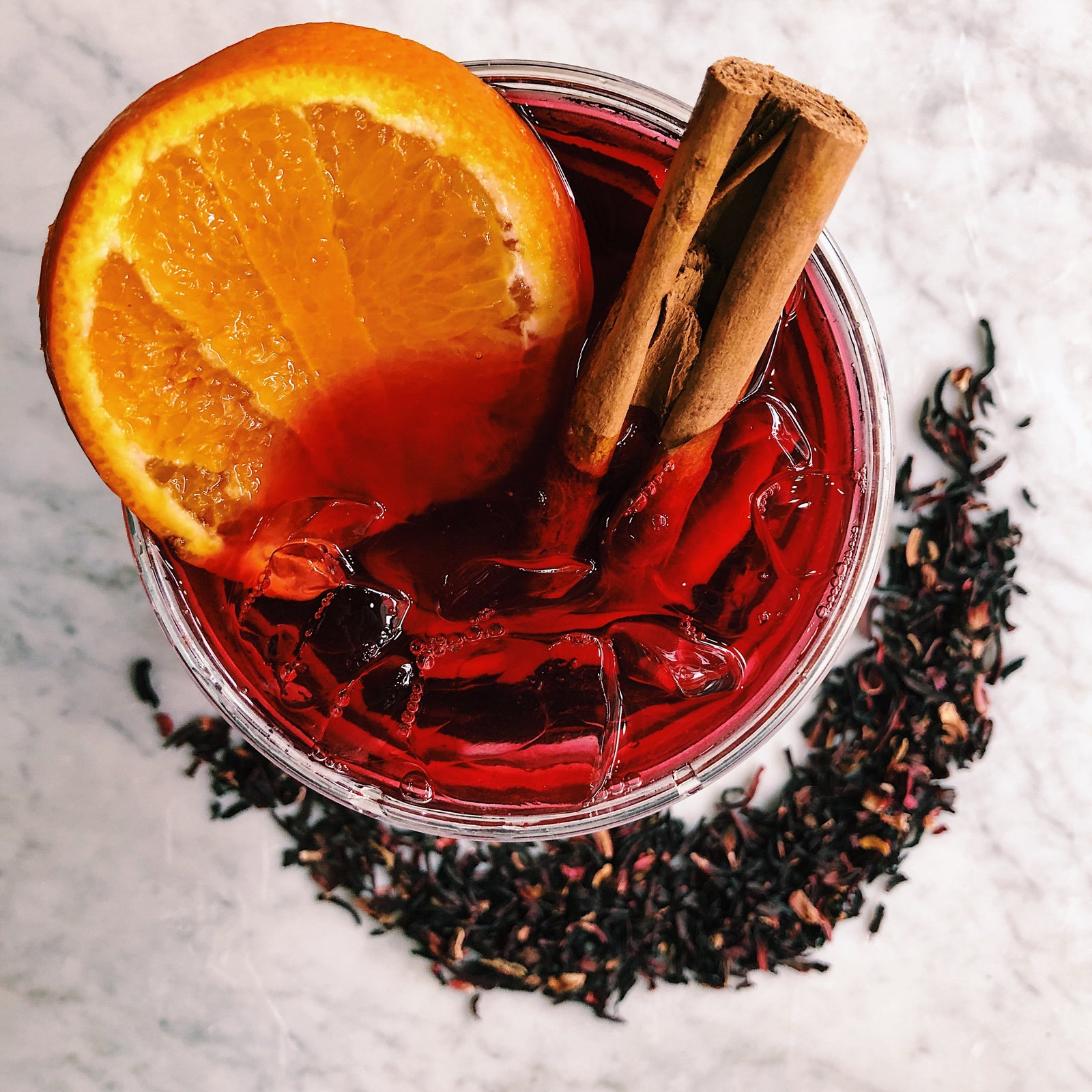 The summer heat is here! Time to break out one of our refreshing faves. Have you ever tried agua fresca? Literally translated to "fresh water", this drink can be made from various fruits, flowers, or seeds. We're going to show you how to make an agua fresca out of our delicious naked Hibiscus tisane. The great thing about this recipe is that you can change the ingredients according to your taste buds. Feel free to add or swap in different fruits like berries or other tropical fruits. You a can even change up the spices– why not try ginger root or cardamom? The sky is the limit!  
Makes a single serving 16oz iced tea
Ingredients:
8 grams (2 tbsp) Hibiscus tisane - Shop Hibiscus tisane now
6 oz water at 205 degrees
1 Cinnamon stick
1 ½ tbsp honey
Orange slices
Half lime wedge
You'll also need:
Ice
a 16 oz or larger cup
Instructions:                                            
Bring 6 ounces of water to a boil.
Put 1 ½ tablespoons of honey (adjust sweetness as necessary), a cinnamon stick, and 8 grams (2 tbsp) of our naked Hibiscus tisane into your simple brew pot.
Pour the boiling water over these ingredients in your simple brew pot, squeeze in half a lime, and get to steeping.
As your tea is steeping, cut up a couple of orange slices and place into a 16oz cup. Fill the rest of the cup with ice.
Once your tea has steeped for 5 minutes, pour the hibiscus infusion over your orange and ice cup.
Take the cinnamon stick out of the pot and pop it into you iced cup for a little extra pizzazz!
Happy Sipping!
---