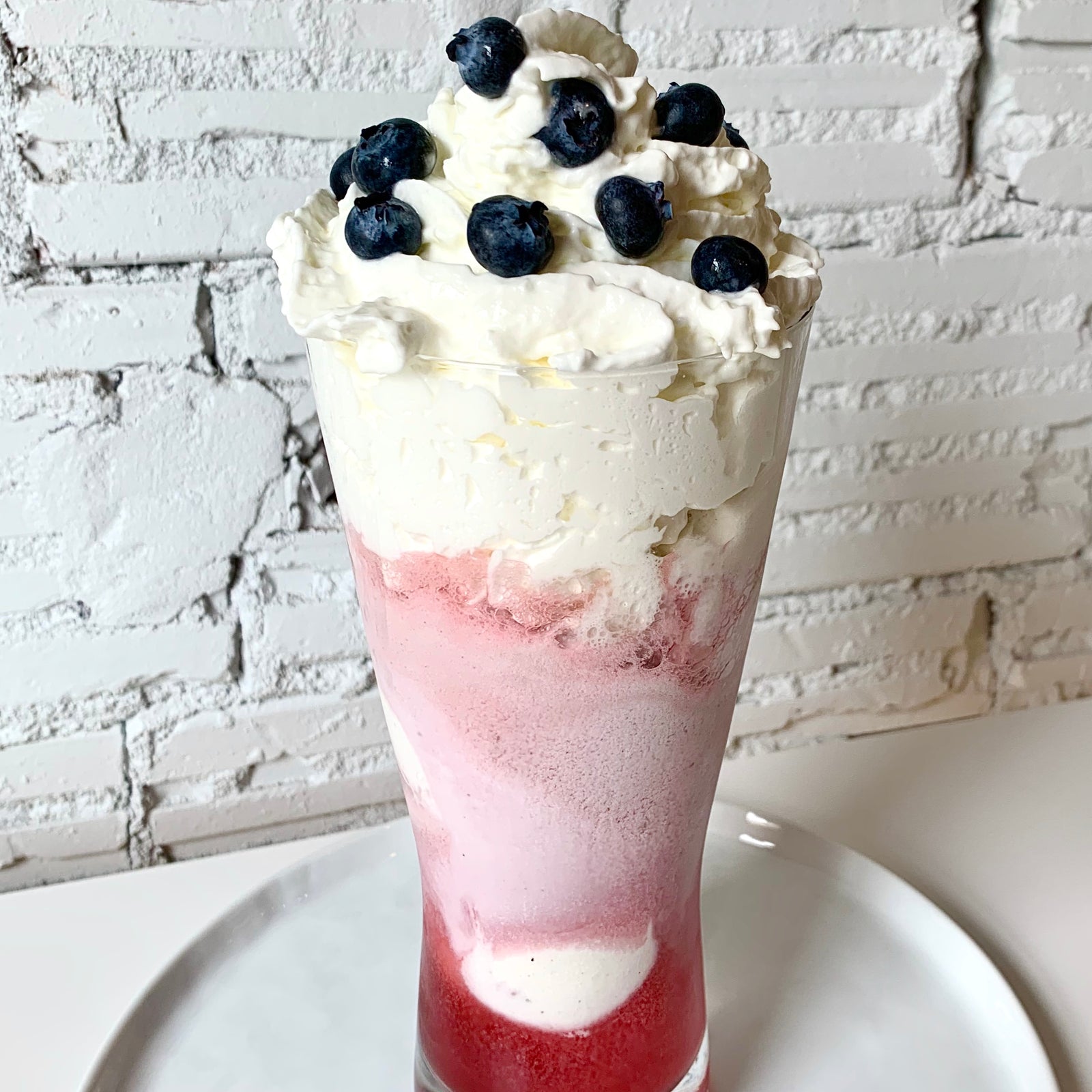 When you're craving a refreshing, sweet treat, there is nothing quite like an ice cream float. This Hibiscus Ginger Fizzy Float adds a fun, fruity spin to this classic ice cream treat. Grab your spoon and a straw, this float is too delicious to not eat every drop!
Ingredients
This recipe will make 2, 16 oz floats. To make a single serving, use the ingredients in the parenthesis. 
4 g or 1 tbsp Hibiscus

(2 g or 1/2 tbsp) 

- Shop Hibiscus Now
8 g or 2 tbsp Ginger Root 

(4 g or 1 Tbsp)

- Shop Ginger Root Now 
2 tbsp (1tbsp) Sugar
8 oz (4 oz) refrigerated Topo Chico Sparkling Water 
4 scoops (2 Scoops) Vanilla Bean Ice Cream
Whipped Cream
Blueberries 
You'll also need
Simple Brew OR Alternative Brewing Device - Shop Simple Brew Now
3 oz (1.5 oz) Water at 205°F
Timer set to 10 minutes
2, 16 oz Glasses 
Instructions
To make the syrup, measure out the Hibiscus, Ginger Root, and Sugar and add them to your brewing device. Pour in the hot water, and start your timer. Note: If you are using a Simple Brew Teapot, add water to the first dot. 
Once 10 minutes is up, pour the syrup, evenly divided, into the 2 glasses.
Pour the refrigerated Topo Chico Sparkling water on top of the syrup (refrigerated Topo will help cool the syrup!).
Scoop the ice cream into each glass, and add the whipped cream (to taste!) on top of the ice cream.
Finally, garnish with blueberries and dig in!
---