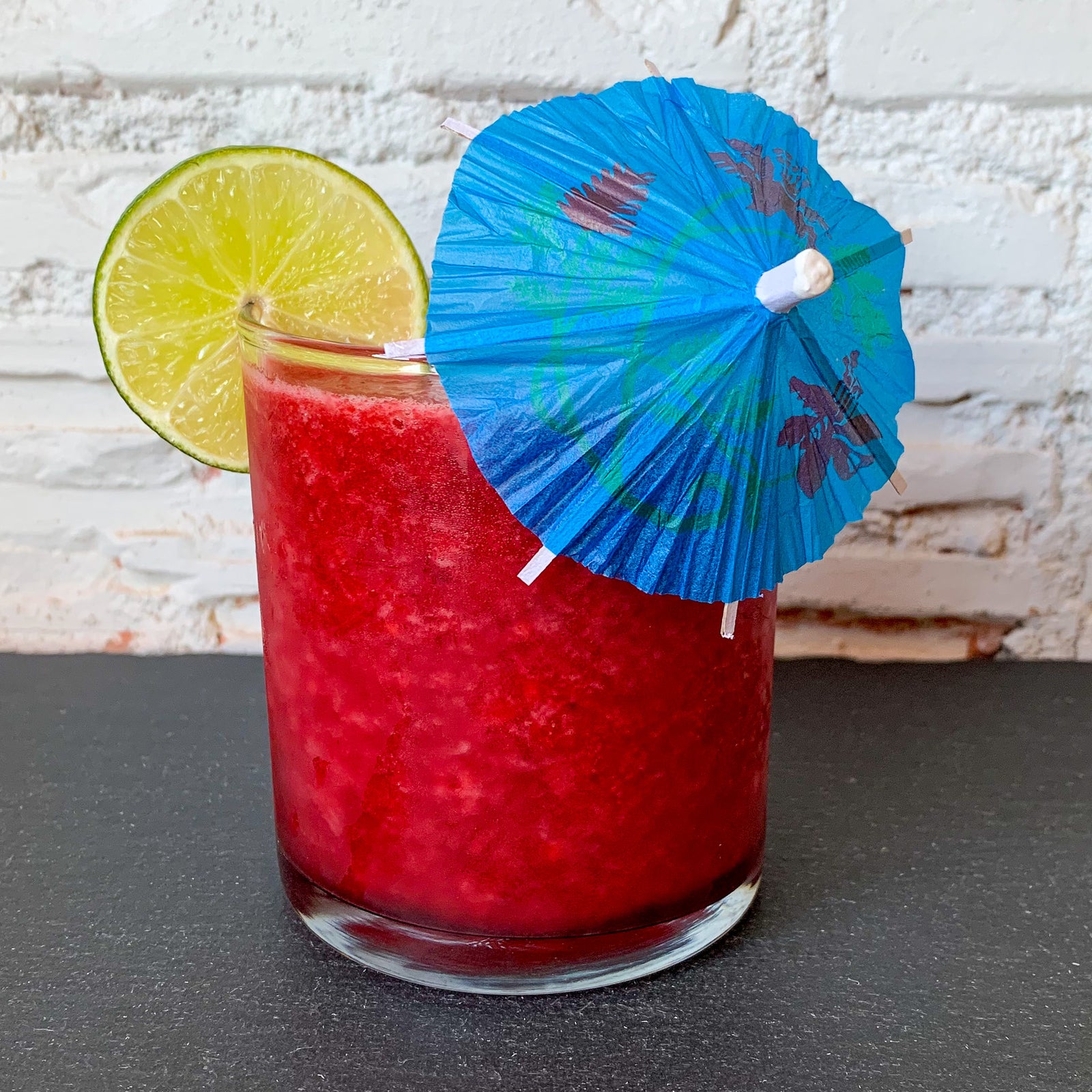 During the height of summer, when you need something fruity to quench your thirst, this slushy drink will be just what you need to cool off. Our Hibiscus tisane adds a tart berry and floral accent to the tropical flavors of mango and lime. If you are feeling adventurous, I recommend adding a splash of tequila or Prosecco. Cheers!
Yields approximately two, 12 oz drinks.
Hibiscus Concentrate:
 Ingredients:
1 cup fresh or frozen mango pieces
1 tsp lime juice
2 cups of ice
 You will also need:
Simple Brew teapot or favorite tea infuser - Shop Simple Brew Now
Tea Kettle (electric or stovetop)
Measuring spoons and cups
Blender
Instructions:
1. First make your Hibiscus Concentrate:
Use your kettle to heat water to boiling. 
While the water is boiling, add 4 tablespoons of Hibiscus to your teapot or infuser. 
Once the water has reached a boil, add 3/4 cup (6 oz) of water and 1 tbsp of honey to your teapot or infuser and steep for 5 minutes. 
When the 5 minutes is up, pour your infused mixture into the blender.
2. Add the rest of your ingredients to the blender: 
1 cup of fresh or frozen mangoes.
1 tsp of lime juice.
2 cups of ice.
3. Blend all ingredients until they are evenly mixed and a pureed consistency.
4. Pour into a glass and enjoy!
---