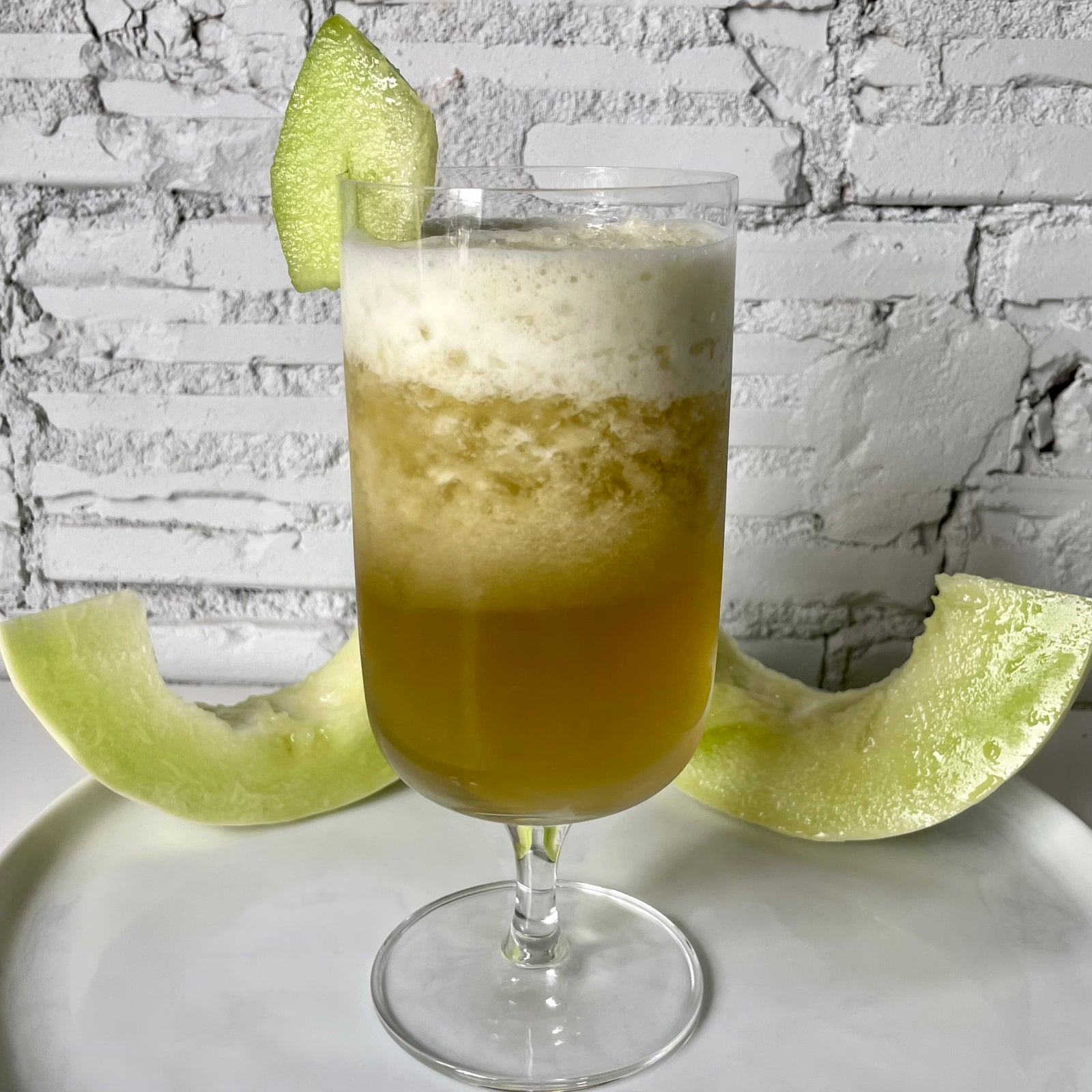 Until recently honeydew was just the inferior fruit in the fruit cup. I mean, why eat honeydew when you can have a strawberry, grape, or pineapple? But I have grown to love this fun green fruit—it is delightfully hydrating and can be a fantastic sweet treat in the heat.
I recently decided to try adding fresh fruit to our herbal teas and the result has not disappointed. This Honeydew Mint Cooler is proof. Refreshing and fruity, this cooling blender drink is just what I need as the heat wave of summer is right around the corner. 
Ingredients:
4 tablespoon (8 grams) Peppermint - Shop Peppermint Now
2 cups boiling water (to steep the Peppermint)
Jar or cup for cooling the Peppermint
2.5 cups of honeydew melon
2+ cups crushed ice
You'll Also Need:
Instructions:
Measure out the Peppermint tisane and add to the simple brew teapot. 
Pour the boiling water into the teapot and allow the tea leaves to steep for 5 minutes.
When the timer is up, pour the Peppermint into a glass jar or dish and let it cool. If you are adding sugar, add your sugar in this step so it combines with the Peppermint. Refrigerate the infusion to speed up the cooling process if you'd like. 
While the Peppermint is cooling, slice up the Honeydew melon into 1 inch pieces.
When the Peppermint is cool, add it and the honeydew melon to a blender and blend until combined.
Add the ice and blend until you get your desired consistency. Add more ice if you'd like!
This recipe makes a full blender, so you have enough for several cups! Or, put in a freezer safe container and enjoy as a slushy. 
---