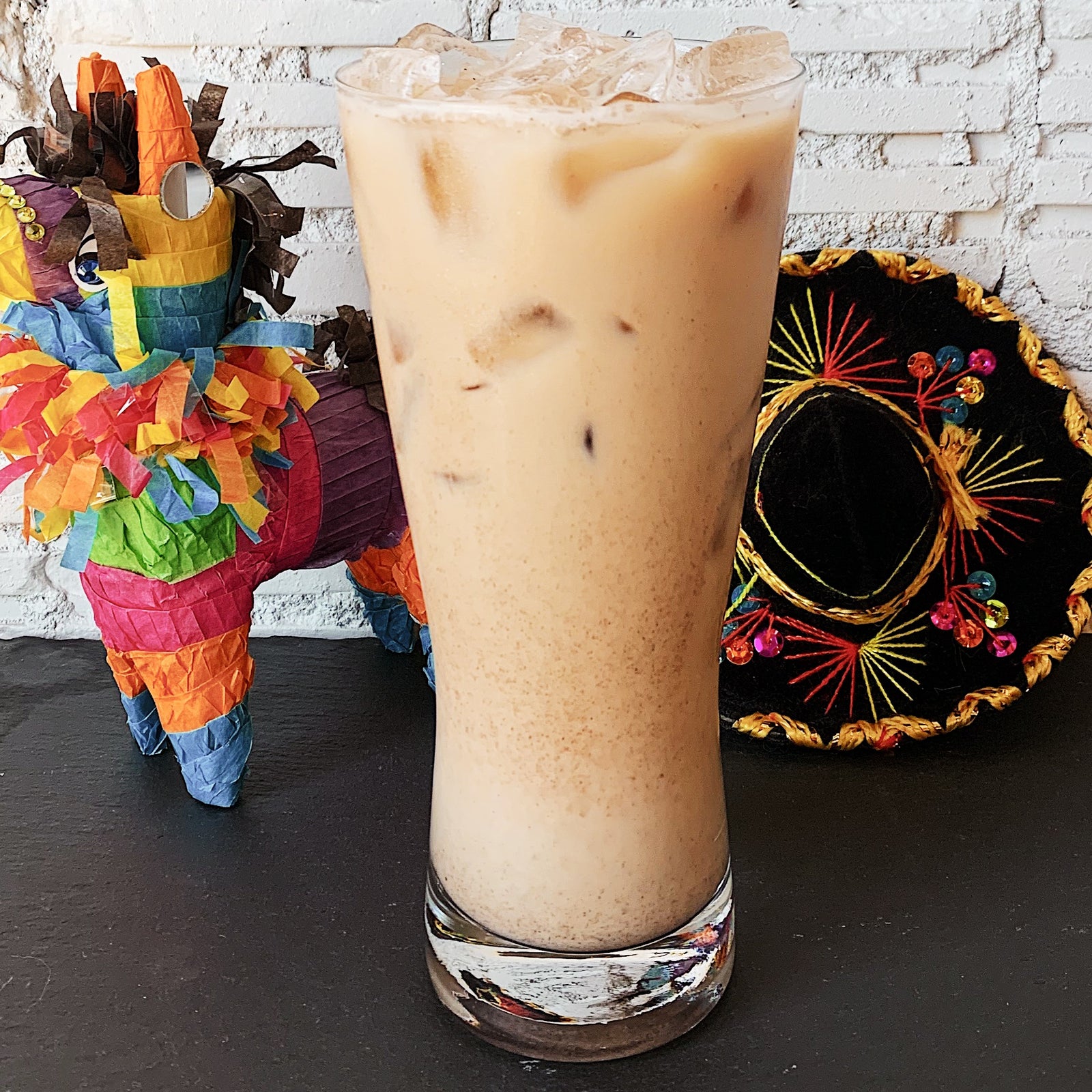 Get ready for our super-simple Horchata which makes 2 servings. There are many different methods and ingredients you can use, but since we are doing this for Cinco de Mayo, we will be creating Horchata de arroz, which is popular in Mexico and uses rice instead of the Valencian version which uses sweetened Tiger Nuts. With the weather warming up, this classic refreshingly sweet and creamy drink is sure to revitalize you during your celebrations!
Ingredients:
10 grams OR 2 tbsp Cinnamon tisane blend - Shop Cinnamon Now

1 cup soy milk (or alternative milk of your choice)

1/2 cup of water

1/4 cup of white rice

1/4 tsp vanilla extract

25 grams OR 2 tbsp Cane Sugar
You'll also need:
blender

Mesh strainer or cheesecloth

tall jar or cup

Instructions:
Pour the Cinnamon tisane, water, soy milk, sugar, vanilla extract, and rice into the blender.
Blend on the highest setting for 2 minutes.
Once blending is finished, you can either go straight to the next step or let the mixture sit for a few hours in the fridge to thicken and strengthen the flavor.
When you are ready, place the mesh strainer (or if you don't want a lot of sediment at the bottom of your cup we recommend using a cheesecloth) on top of your tall jar/cup.
Pour the blended horchata into the mesh strainer and discard the leftover blended ingredients.
Now all you have to do is pour your horchata over ice and get to sippin'!
---