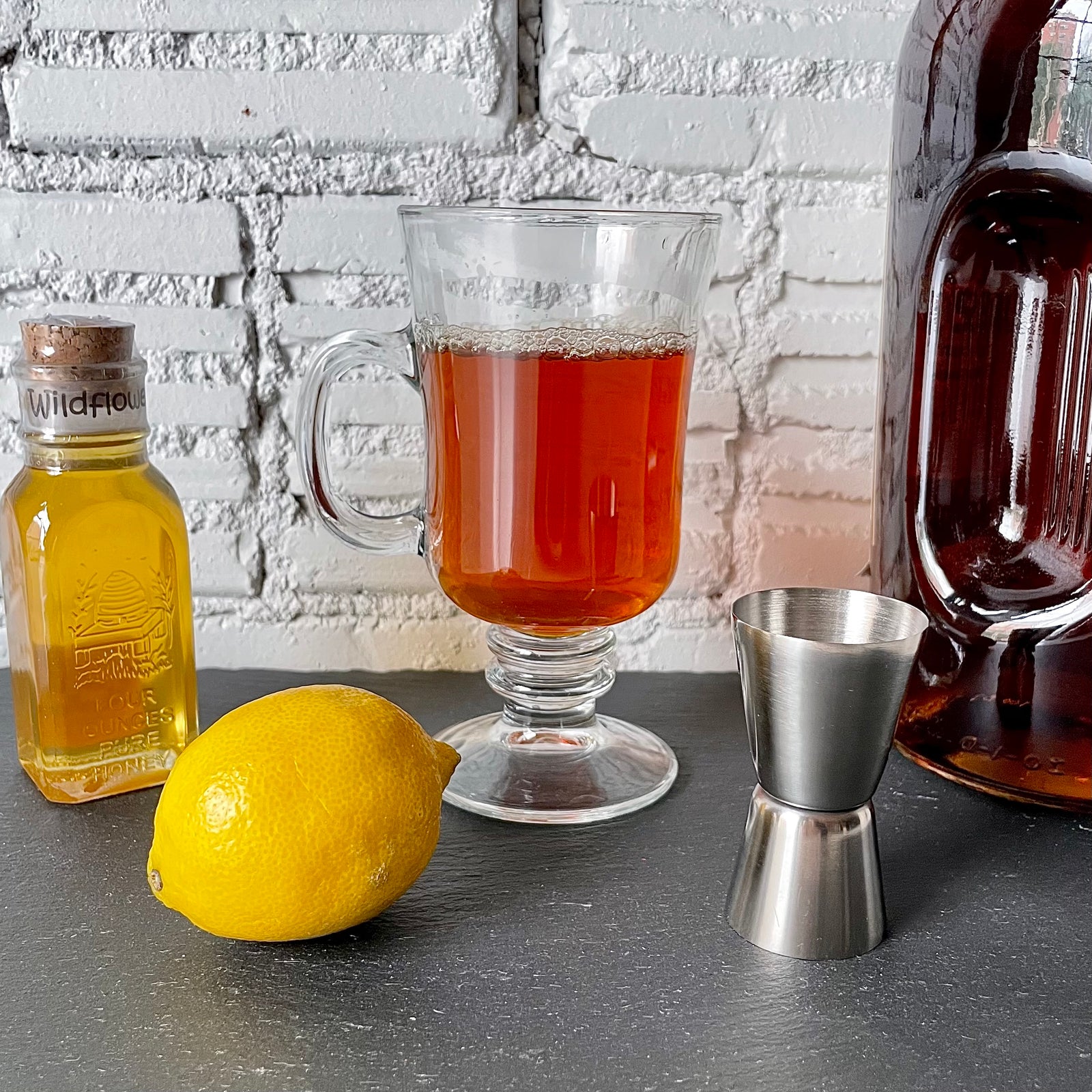 A hot Tea Toddy can heat up any night. Skip the caffeine of a classic black tea toddy by using Red Rooibos! Red Rooibos packs the mineral, woodsy qualities of a black tea with the benefits of a naturally caffeine free herbal. Check out this easy recipe and get ready to have a cozy evening. 
This recipe makes 2 Tea Toddies
Ingredients:
1 tablespoon (4 grams) Red Rooibos - Shop Red Rooibos Now
8 ounces w

ater heated to 205 F

2 teaspoons of honey
3 ounces Bourbon of your choice (we used Old Forrester)
2 lemon wedges
You'll Also Need:
2 mugs
A tea infuser
A spoon for stirring
Instructions:
Infuse the Red Rooibos tea leaves in the hot water for 5 minutes using your preferred way of steeping loose leaf tea (we recommend a Simple Brew Teapot or Folding Handle Infuser).
While the tea is steeping, add 1 teaspoon of honey and 1.5 ounces of Bourbon (1 shot) to each mug.
Once the Red Rooibos is done infusing, strain half a cup (4 ounces) of the infusion into each tea mug.
Squeeze a lemon wedge into each mug and stir everything together until the honey is combined. Feel free to add more honey or lemon to taste.
Cheers!
---