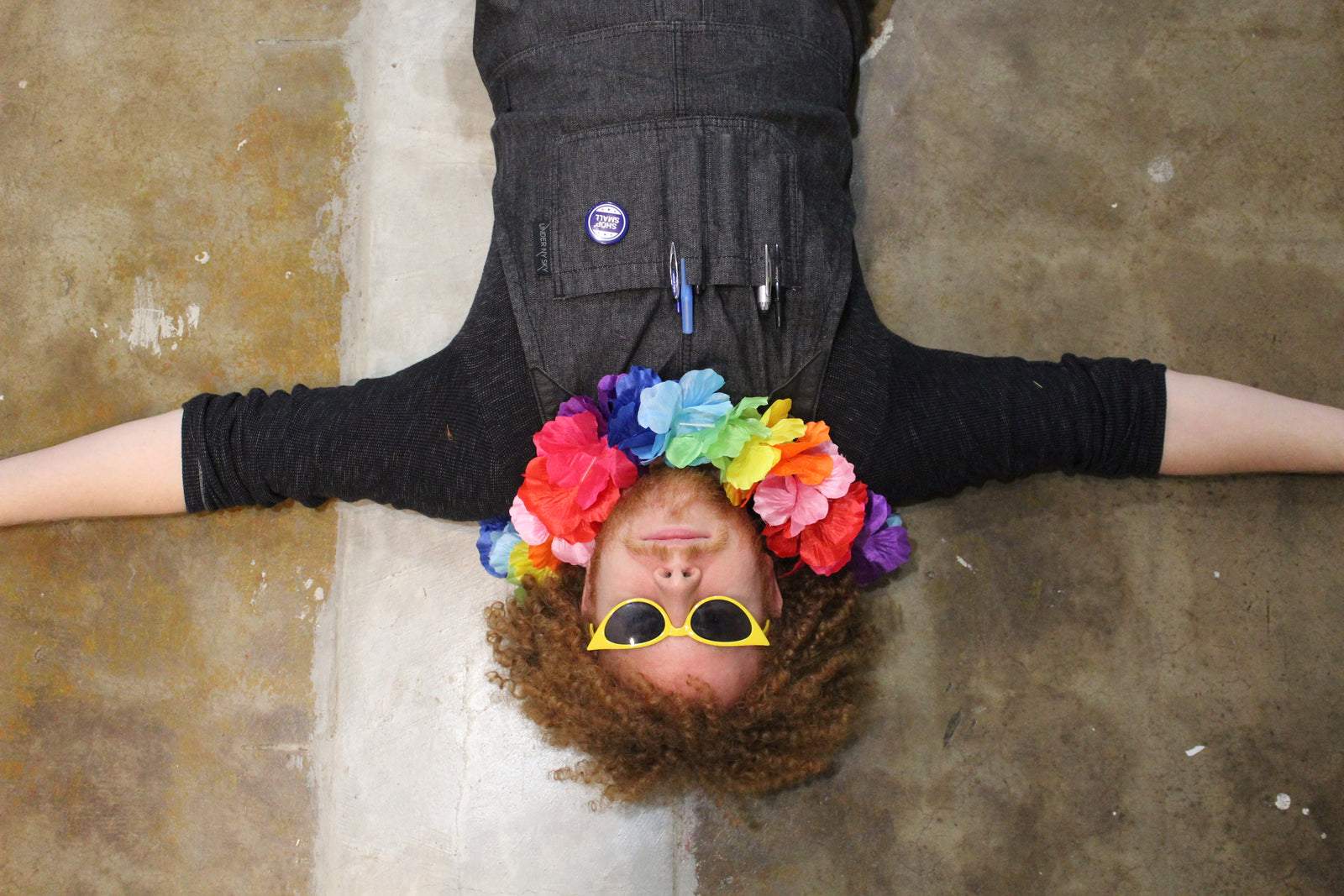 With summer in full swing, and the good ol' Texas heat bearing down on us once more, the usual relief is gathering with family and friends to cannonball our bodies into cool pools and guzzle iced cold refreshments. However, if you're a redhead like me, you'll also remember that such delightful times are too often coupled with horrific sunburns for having forgotten the consequences of such summertime fun. And as a sun-respectin' redhead, I am here to help you become a sun-respectin' tea sipper.
Don't get me wrong. I know it might bring back some fond memories, but like the morning after a summertime lake escapade, there's always the possibility of regret. When tea is brewed in the sun, the container essentially becomes a breeding ground for coliform bacteria like Klebsiella, Enterobacter, E. coli, as well as Alcaligenes viscolactis. We will refer to these bacteria as "Al" for the sake of simplicity. Al is a bad guy. He thrives in temperatures of around 130 degrees Fahrenheit (54 Celsius for...well, everyone else), and that's about as hot as the tea is going to get out there. Known to take comfort on tea leaves, Al has no problem becoming a part of the sun brewer's system, leading to some gnarly sicknesses. This is bad news for all, but often times the most susceptible are those who are the young, elderly, pregnant, or those with compromised immune systems. Again, Al is a bad guy who takes pity on no one. With that in mind, I'd say it's best to just stay away.
But wait. How is someone supposed to cool down in the summer without their beloved sun tea?? Well, I have a few options that I'm totally willing to share, because sharing is caring and sun tea is not (punchline drums, please). The easiest option would be simply cold brewing the tea. It's a similar process to sun brewing except that the environment is much more suitable for a safe beverage, and bonus, the tea will be cold straight from the container (take that, Al!). The steps are as easy as one-two-three. Just use cold, filtered water, the usual amount of tea, and steep in the fridge overnight, and viola, a delicious beverage awaits. Just make sure you keep it in the fridge when not consuming and drink within 24 hours. And if time is of the essence, the other option would be to ice brew, which take no longer than five minutes. Simply hot brew with a bit more tea then usual, steep according to your tea's instructions, then pour over ice. Oh, and Al...well, he perishes in the bacteria apocalypse called really hot water, so no worries.
All in all, when it's hot we just want some cold tea. As someone who enjoys educating our customers, we care about how you are experiencing tea. My hope is that readers will take into consideration the dangers of brewing in the sun. Some better options would include cold brew or ice brew that will lead to safer and, in my opinion, tastier results. So pass out those jingling glasses of iced tea to friends and family, and relax, because Al won't be ruining your summertime fun.
Feel free to explore the site for more tips and tricks on how to make this summer a tea-rrific one (more punchline drums, please and thank you).
Happy summer sippin' and stay cool (figuratively and literally)! 
---