Letter from the Founder - Changes to Organic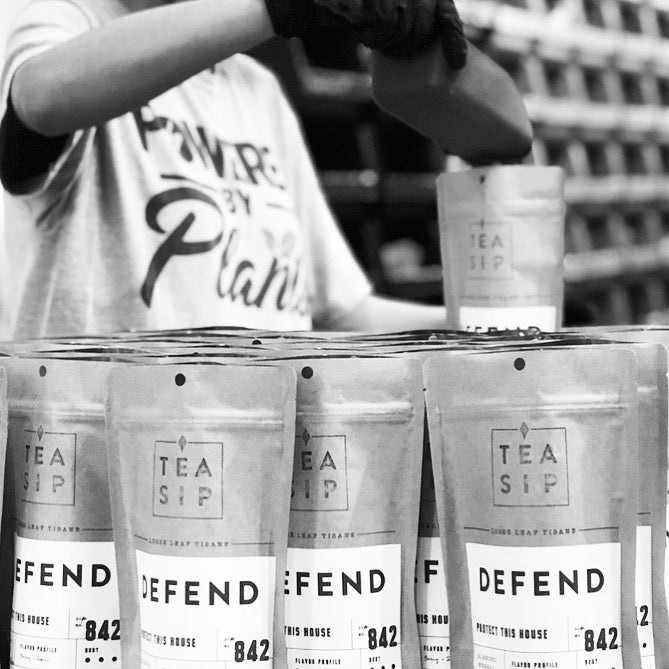 Dear Sipsters,
Happy holidays! The merriest of wishes to you and your family during this season. As Tea Sip nears the end of its 3rd Christmas, we have so much to be thankful for. We wouldn't be here without you, our loyal customers. Thank you for your continuing support! My Tea Sommeliers and I couldn't be more thankful to live and breathe tea each day with you, bring the flavors you love to life, and share in this new tea experience together.
We are so excited for 2020 and the exciting changes to come. One important change in 2020 effects the certified organic community and products, which includes some of your favorite teas at Tea Sip. Recently, the National Organic Program (NOP) published a final decision that amends the rules surrounding flavors for certified organic products. Under this new rule, all flavors must be organic certified. To date, most flavors used in the tea industry, and used here at Tea Sip, are organic compliant natural non-GMO flavors. However, these will no longer qualify for certification. This new rule will go into effect today, December 27th, 2019.
Although being certified organic is an expensive endeavor, and reformulating and recertifying many of our teas is a hefty undertaking, we believe in and support having an organization that protects you, the customer, by ensuring products that say they are organic, are organic. Following the December 27th deadline, you will notice that our flavored teas will no longer carry the USDA certified organic logo. Over the next three to six months these flavored blends will be changed over to certified organic flavors. Until then, all flavored teas will still use the same, only organic ingredients and previously organic compliant flavors that you have been enjoying for the last 2 ½ years. These teas will be identified with a new "handcrafted" logo. When the reformulation and recertification is finalized for these blends, they will once again carry the USDA organic certified logo.
Thank you for your patience and understanding as we move quickly to comply with this new and exciting change for the industry.
We wish you the happiest of holidays and good luck in the New Year!
Happy sipping,
Jess, Founder & CEO
---