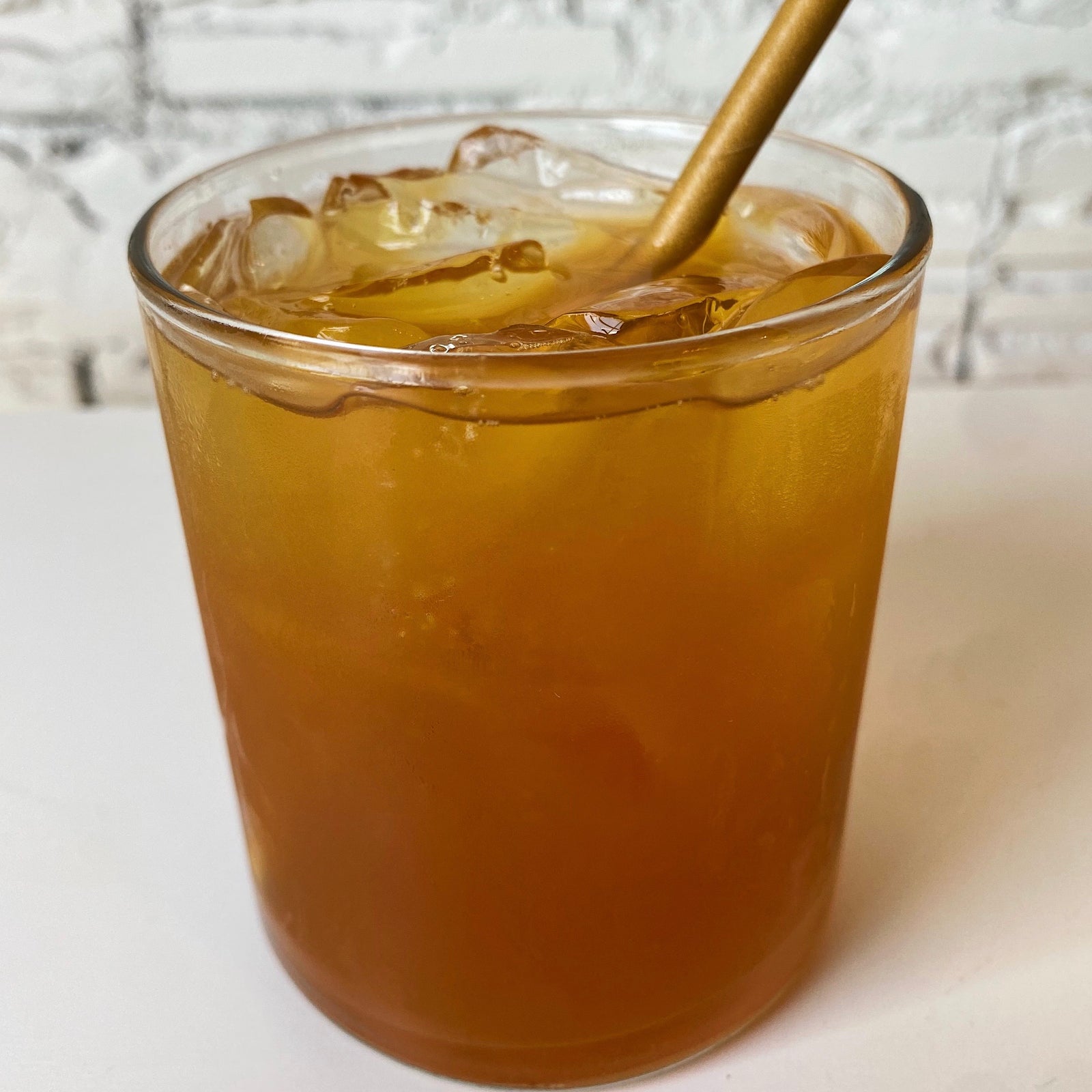 Ready for a delicious tea twist on the classic Long Island Iced Tea? Long's Island Iced Tea—play on words intended—contains tea-infused vodka instead of the splash of coke that's normally used. Be warned, this cocktail is straight up booze, honey, and lemon juice, but no one said that's a bad thing! Grab your ingredients and let's make a cocktail! 
Ingredients
1 oz Sweet Tea Vodka - Make this recipe now

1/2 oz Gin

1/2 oz Tequila

1/2 oz White Rum

1/2 oz Cointreau

1/2 oz Lemon Juice

1 tbsp Honey

1/2 oz Water
You'll also need
Stir stick
Glass with ice
Small bowl
Instructions
In your glass with ice, add the Sweet Tea Vodka, Gin, Tequila, White Rum, Cointreau, and Lemon Juice.
In the bowl, combine the water and honey and stir together to create honey simple syrup. Note: Creating a honey simple syrup will help the honey mix with the ice without hardening.
Pour the honey simple syrup into the glass and stir.
Get to sippin'!
---