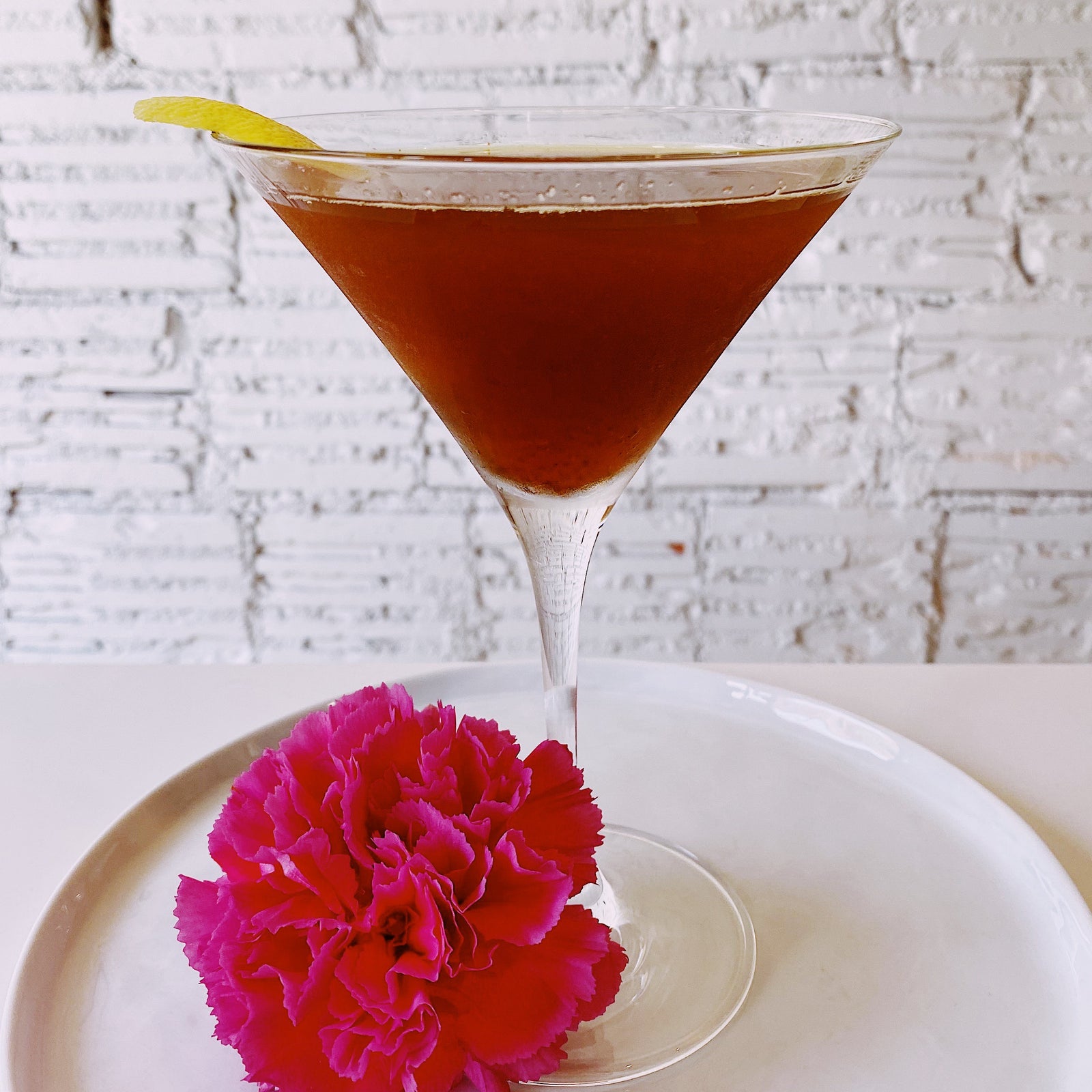 Lychee meets mango, meets gin in this summertime tropical martini! Who knew dressing up a classic cocktail could be so easy? With notes of mango, pineapple, peach, and lychee, all you'll want to do is sit back, relax, and bask in the sun! What are you waiting for? Get to sippin'!
Ingredients
1.5 tbsp (6 grams) Mango Tango - Shop Mango Tango Now

3 oz Gin of your choice (we used Bombay Sapphire)

1/2 oz Vermouth

1 oz Lychee Syrup (we used lychee syrup from canned lychee

)
You'll also need
Cocktail Shaker (the martini will be stirred not shaken) OR Cocktail Strainer & Glass
Stir Stick or Spoon
Mesh Strainer
Jar with lid
Timer set for 30 minutes
1 cup of ice
Martini Glass

Instructions
Put the Mango Tango and Gin into a jar, seal the lid, and start your timer for 30 minutes.
After 30 minutes, grab either your cocktail shaker or glass and a mesh strainer. Place your mesh strainer on top of your cocktail shaker or glass, pouring the contents of the jar through the mesh to separate the leaves from the infused Gin.
Add the Vermouth and Lychee Syrup to the infused Gin and use a stir stick or spoon to mix together.
Add the ice and continue to stir the cocktail until it is cold.
Strain into your martini glass and enjoy!
---