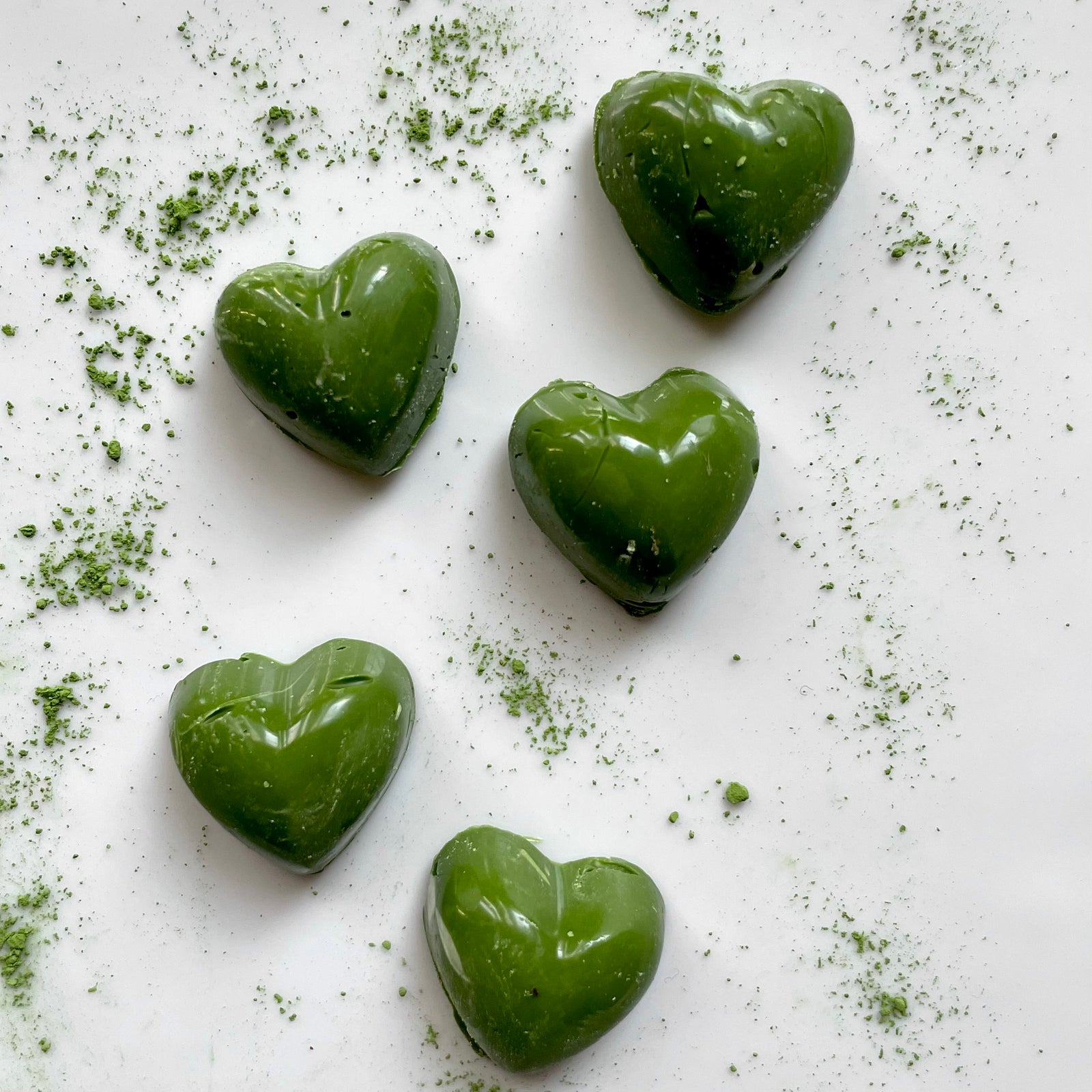 As a chocolate lover, and a tea lover, I couldn't pass up the opportunity to combine the two! When it comes to cooking with tea, Matcha is one of the easiest to use to create a gastronomic masterpiece since it is the consumable powder of ground green tea leaves. 
In this super easy recipe, the marine and grassy notes of Matcha are balanced by the creaminess and sweetness of the chocolate. This is one sweet treat packed with extra flavor! Impress your friends or treat yourself to this tasty and fun dessert.
Ingredients:
4 teaspoons Matcha - Shop Matcha Now
1 cup chocolate chips or broken up chocolate bars. White chocolate, dark chocolate, or even vegan chocolate will work! 
Optional: 1 cup of unsalted cashews, almonds or peanuts if you choose to add a crunch!
You will also need:
Candy silicon mold or parchment lined cookie sheet
Measuring spoon and cup
Double boiler, slow cooker, or microwave safe bowl
Instructions:
Measure out the chocolate and melt according to the directions on the package. I used a microwave and microwave safe bowl - be sure to not overheat the chocolate as it can burn if it gets too hot.
Once the chocolate is melted, add 4 tsp of Matcha and stir until uniform. 
If you choose to add nuts, add nuts to the chocolate and Matcha mixture and stir until uniform.
If using molds, transfer the mixture to the mold or you can spread out evenly on a parchment lined cookie sheet. If using a mold, you may want to use a spoon or knife to help spread the chocolate mixture.
Transfer the cookie sheet or candy mold to the refrigerator until firm, about 30 minutes.
Either remove from candy mold or break into similar sized pieces.
Put left overs is a airtight container and store in a cool, dry place.
Enjoy!
---