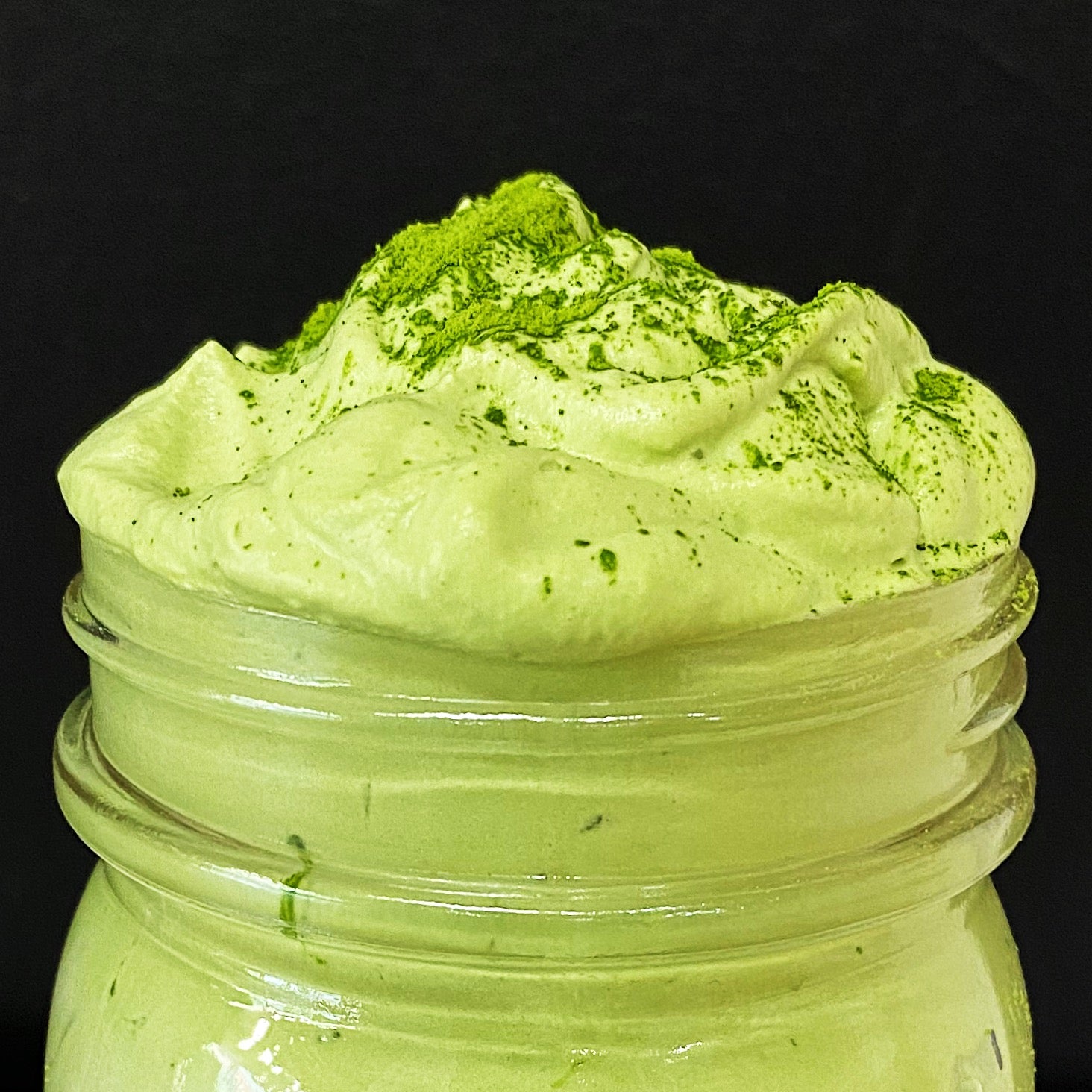 Dalgona Coffee is hot! And we've decided to share our own dalgona recipe using our Certified Organic Ceremonial Grade Matcha! Unlike a latte, this dalgona features a cloud-like, airy fluffy foam on top of your milk rather than foamy milk on top of your tea infusion. Our Dalgona Matcha will be sure to satisfy your creamy drink dreams!
Ingredients
4 oz cold heavy whipping cream

1 tbsp Matcha - Shop Matcha Now

1 tbsp sugar

4 oz soy milk (or alternative milk)

1 cup of ice 

Stand mixer (Or handheld mixer and bowl) 

Spatula

16 oz cup
Makes 1 Serving
Instructions
In the 16 oz cup, pour in your milk of choice as well as the ice and set aside.

In your mixer (or mixing bowl for those using a hand mixer) pour in your heavy whipping cream, sugar, and Matcha.

Start your mixer and whip at a medium to high setting using the spatula to periodically scrape down any loose Matcha into the mixture until it is a smooth consistency. Make sure you don't over mix—you don't want the mixture to be completely stiff as you need to be able to pour the mixture into your cup.

Once your mixture is a fluffy and smooth consistency, turn off your mixer and pour your Matcha into the cup and stir until the Matcha is completely blended with the milk. 

Your Dalgona Matcha is finished

—

Sip away, sipsters!
---