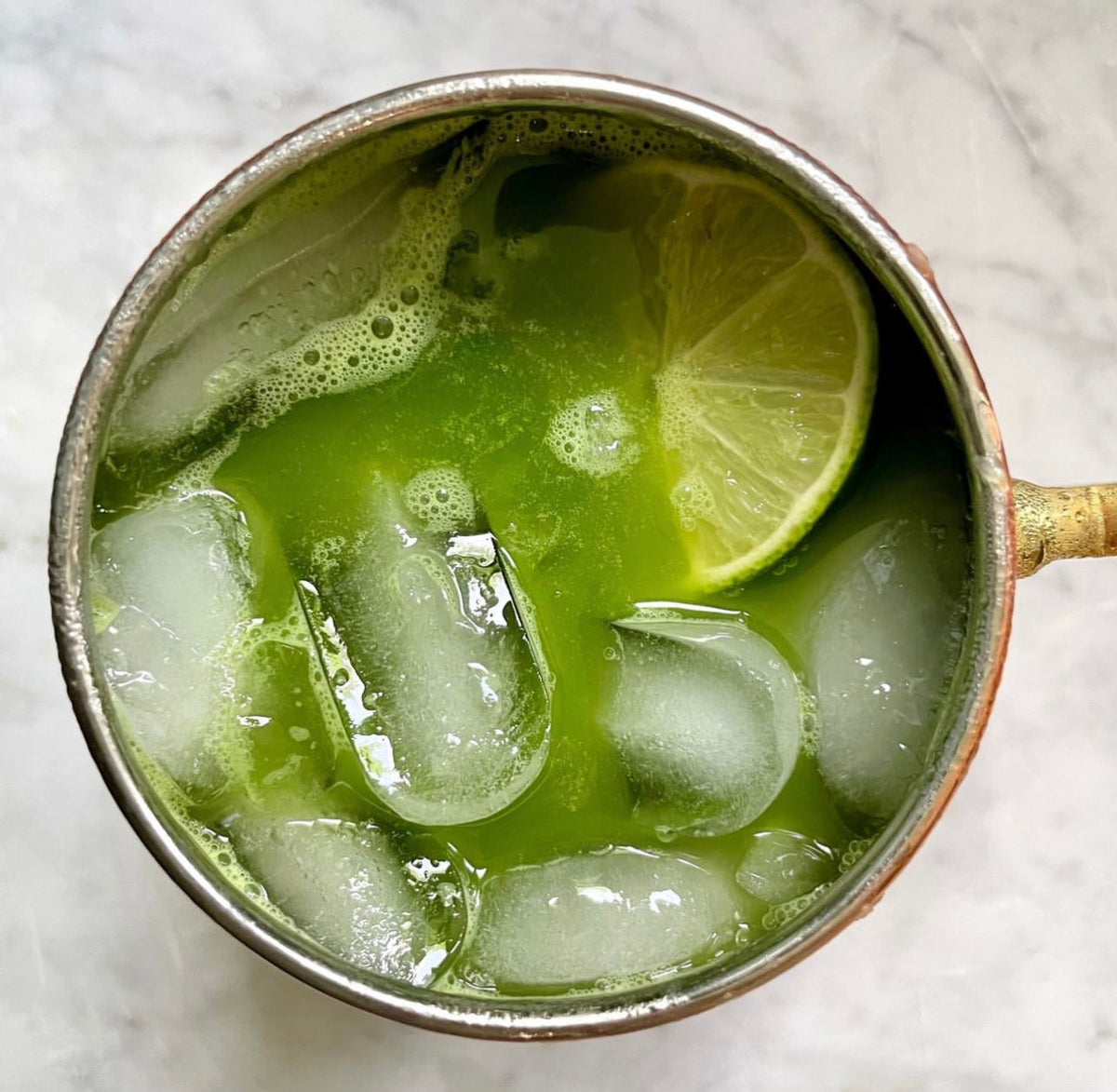 We're kicking up the tea cocktail game with a Matcha Mule! Moscow Mules have been around since the 1940s and are staple in the summer time cocktails for how nice cool and refreshing they are in that icy copper mug.
Today we will be taking a spin on the classic sweet, tart, minty taste of a Moscow Mule by adding the robust grassy taste of Matcha creating what we call a Matcha Mule.
This Matcha Mule is amping up the flavor and the buzz of this classic iced drink making it the perfect addition to your Sunday brunch, or a nice pick me up for an evening out.  While you can absolutely make this Matcha Mule in any glass, there's something about holding an ice cold copper mug that chills even the hottest of summer days.  
Ingredients for Matcha Mule
2 ounces vodka of your choice 
1/2 ounce Lime Juice 
4 ounces Ginger Beer (or to taste)
1 Teaspoon Matcha -

Shop Matcha 

1 ounce 185 Degree Water 
Ice 
You will also need:
Matcha Whisk ( regular whisk or milk frother wand will work too)
Bowl or simple brew pot 
Measuring cup and spoons
Spoon for mixing 
Glass or copper mug 
Lime wedge for garnish 
Directions
Step 1
Add 1 teaspoon Matcha to 1 ounce of warm water in your matcha bowl. Using your whisk, combine the Matcha and water until it is blended and there are no clumps.
Step 2
Add Matcha paste, Vodka, and Lime juice to your copper mug and stir to combine.
Step 3
Fill the copper mug with ice and top off with Ginger Beer. 
Step 4
Add a lime wedge to garnish to feel extra fancy and enjoy your Matcha Mule!