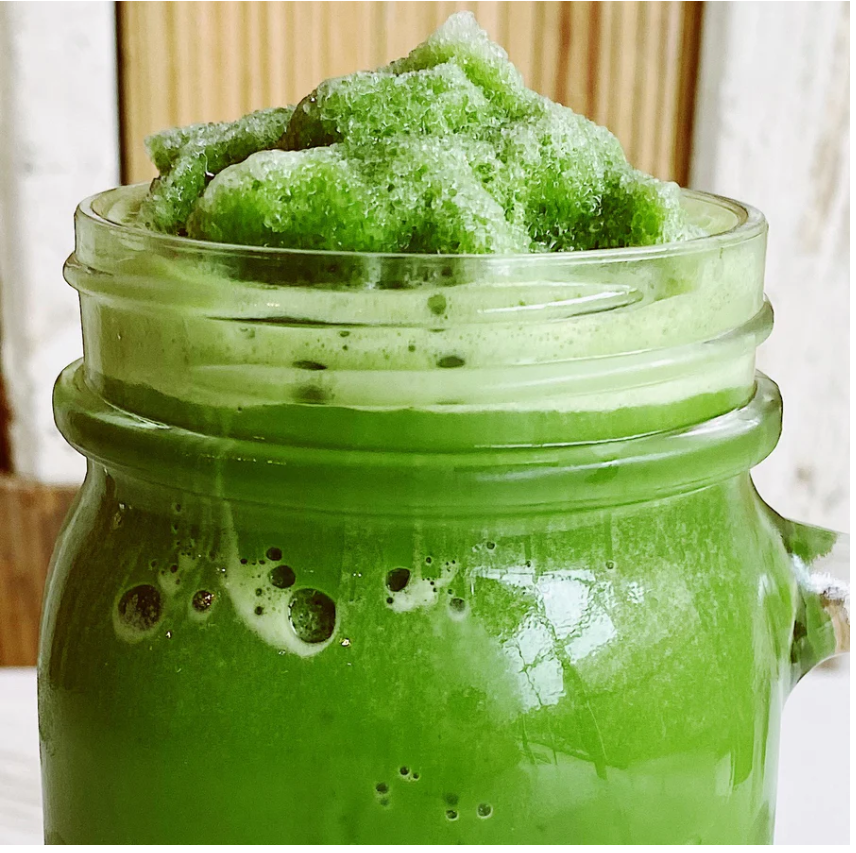 Did someone say Matcha!? While most commonly known for its health properties, this delicious green tea is fun to use in a variety of treats. We can enjoy our matcha lattes hot or iced, but the weather is warming up and we need a major cool down. I'd love to introduce you to my summer time obsession. We are taking this crowd favorite and blending it up into a tasty and refreshing matcha slushy. You heard us right… we're making a Matcha Slushy! All you need is matcha power, soy milk, honey and ice to create this treat! The four ingredient recipe is simple and leaves room to mess around to get your perfect afternoon treat.  Grab your blender and get ready to mix! It's time to cool down and caffeinate up! 
What you'll need for Matcha Slushy
1 Tablespoon Tea Sip Matcha

 

- Shop Matcha now
2 Tablespoons Honey 
4 oz Soy Milk (or your milk of choice)
3 cups of ice
You will also need
Directions
Step 1
Combine Matcha, honey, and milk into the blender and blend for about 20 seconds. (This is to remove big clumps of matcha and to mix the honey in well so that it does not get hard when you add the ice)
Step 2
Add in 3 cups of ice and blend until it is your preferred slushy consistency.
Step 3
Pour into favorite cup and get to sippin' on this matcha treat!
Want to learn more about Matcha check out our other blogs below!