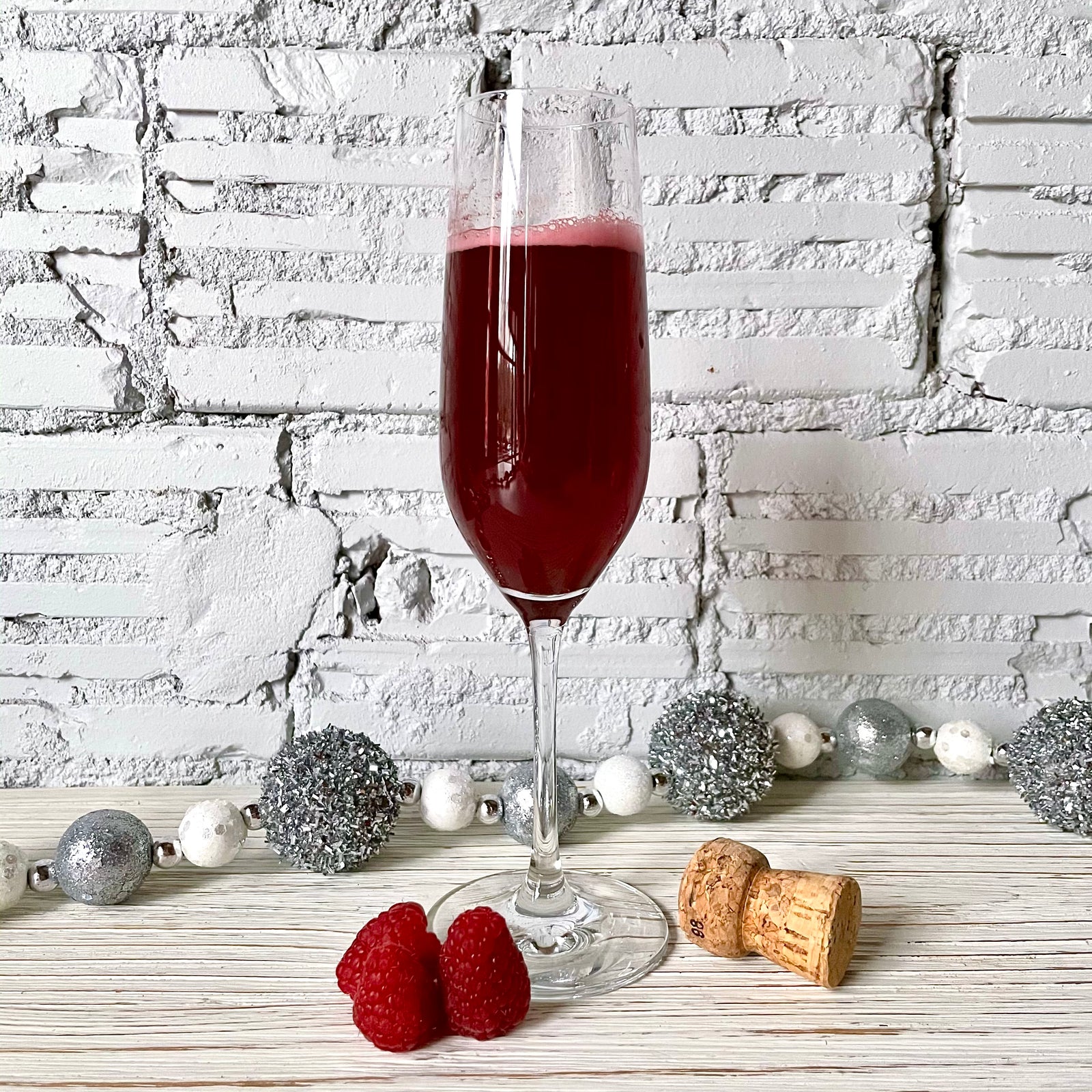 This holiday season, jazz up your bubbles with Mulled Berry! Our seasonal  spiced and tart berry blend adds seasonal flair to an otherwise simple glass of champagne. This recipe uses a tea concentrate to amp up the flavor; feel free to use more or less tea (or champagne!) to taste.
Serving Size – 1 glass
Ingredients:
3 tablespoons (12 grams) Mulled Berry - Shop Mulled Berry
3 ounces boiling water (205°F)
4 ounces chilled champagne of your choice
You'll also need:
Instructions:
Add the 3 tablespoons of Mulled Berry to the teapot and steep in 3 ounces of water at 205°F (near boiling) for 5 minutes.
When the timer is up, pour the tea concentrate in a container and chill in an ice bath or in a refrigerator until chilled.
Once the tea has cooled, pour in a champagne flute and add 4 ounces of chilled champagne. Cheers!
---
---