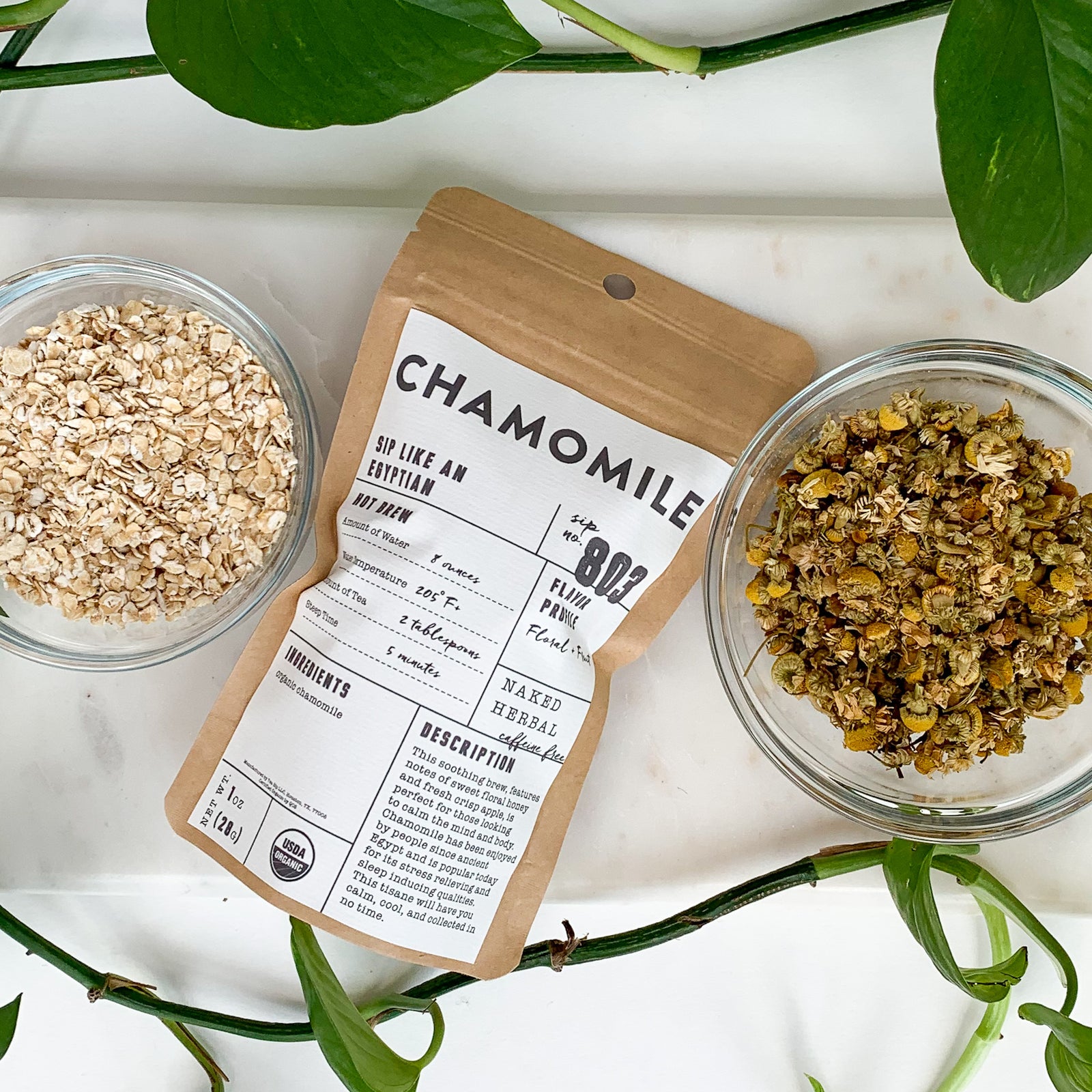 Oatmeal is a wonder grain that is more than just breakfast food. I remember when I was 12 years old and had the Chickenpox, my mom had me take baths in oatmeal to help soothe my skin. When I recently started looking for alternative facial cleansers, I knew I had to try something with oatmeal in it. For me, this cleanser provides the perfect amount of gentle exfoliation and leaves my skin so soft.

Oats contain saponins which create the "lather" for the base of this customizable cleanser. Various tisanes such as chamomile, lavender, and rose can be added to the oatmeal base to create your own signature creation.
Ingredients
1/4 Cup Organic Rolled Oats
You will also need
Coffee Grinder or Spice Grinder
Bowl
Jar
Sifter
Instructions
Making the cleanser

Measure oats and Chamomile into a coffee grinder.
Grind ingredients until they are reduced to a powder. Note: Prior to taking the lid off of the grinder, let it sit a minute to allow the powder settle.
Transfer the powder to a sifter and sift into a bowl.
Transfer the sifted powder to a jar for future use.
Using the cleanser
Wet your face.
Pour out 1/2 tsp of the cleanser to the palm of your hand.
Add a small amount of water to the cleanser and mix into a paste.
Apply cleanser to your face and gently was face using circular motions. Avoid getting the mixture in your eyes.
Rinse face until all traces of cleanser is removed.
Note: You can add 1/2 tsp of bentonite clay to the 1/2 tsp of cleanser to create a mask. Follow the same instructions as above, but let sit on the skin 10-15 minutes
If irritation occurs, discontinue use.
---