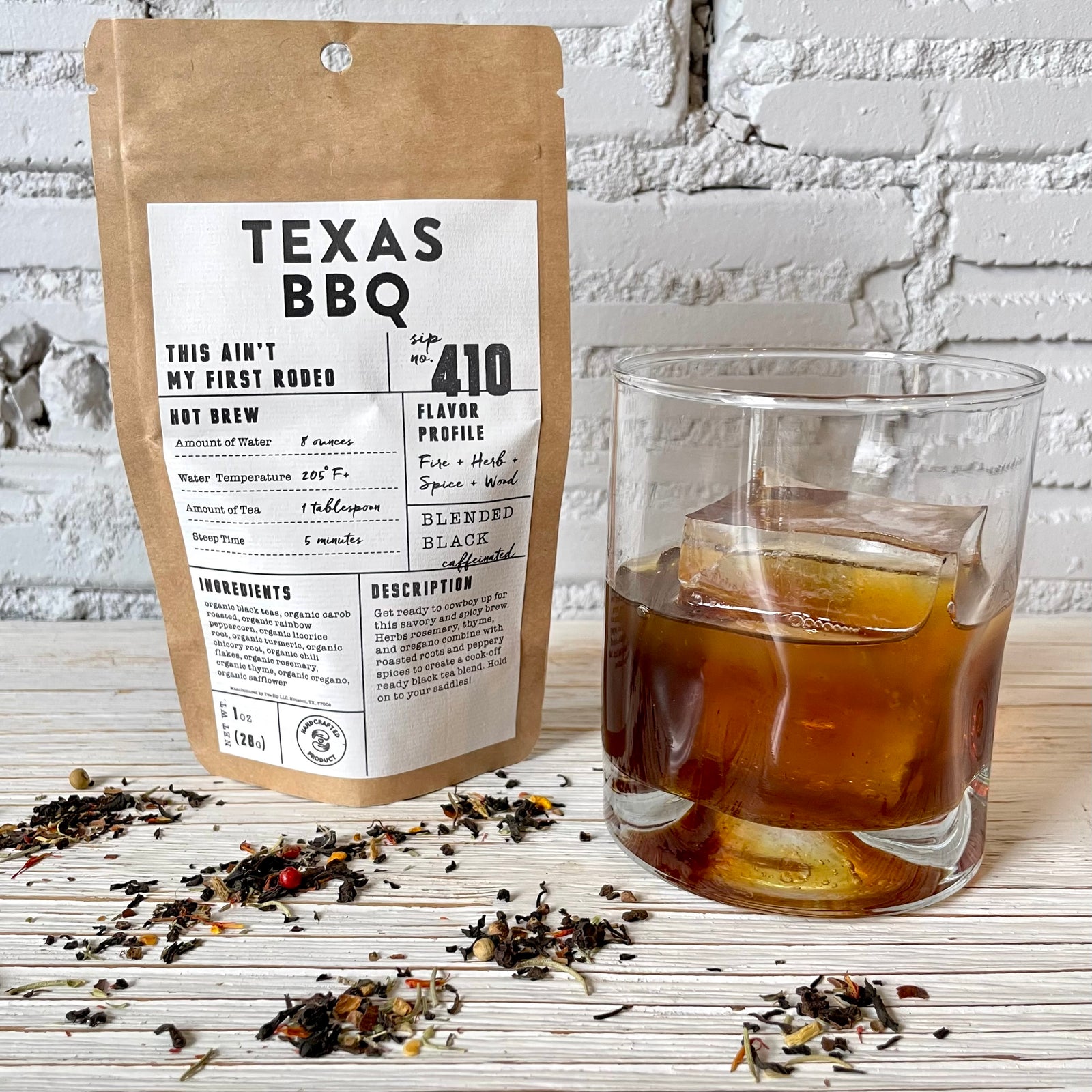 If its not your first rodeo making an Old Fashioned, then try your at an Old Fashioned Texan! The smoky and spicy elements of the savory Texas BBQ tea blend are complimented by the sweetness of the simple syrup in this tried and true cocktail recipe. Blame it all on the boots... well, cowboy hats and boots aren't necessary to enjoy this Texas inspired cocktail, but don't let us stop you!   
Ingredients:
1 tablespoons (4 grams) Texas BBQ -

 

Shop Texas BBQ
2 ounces Bourbon
1 ounce Simple Syrup (more or less to taste)
2 dashes Angostura Bitters
1 big ice cube or ice ball
You will also need:

Instructions:
Measure out the Texas BBQ tea and add it to a Fuji Teapot, infuser, or just add it to a measuring cup.
Pour the bourbon into the teapot or vessel, and let the tea infuse for 1 hour.
After the infusion is complete, pour the Texas BBQ infused bourbon into a glass, being sure to strain out the tea leaves. 
Add the simple syrup, bitters, and ice ball or cube into the glass.
Stir everything together for 20-30 seconds and get to sippin'!
---