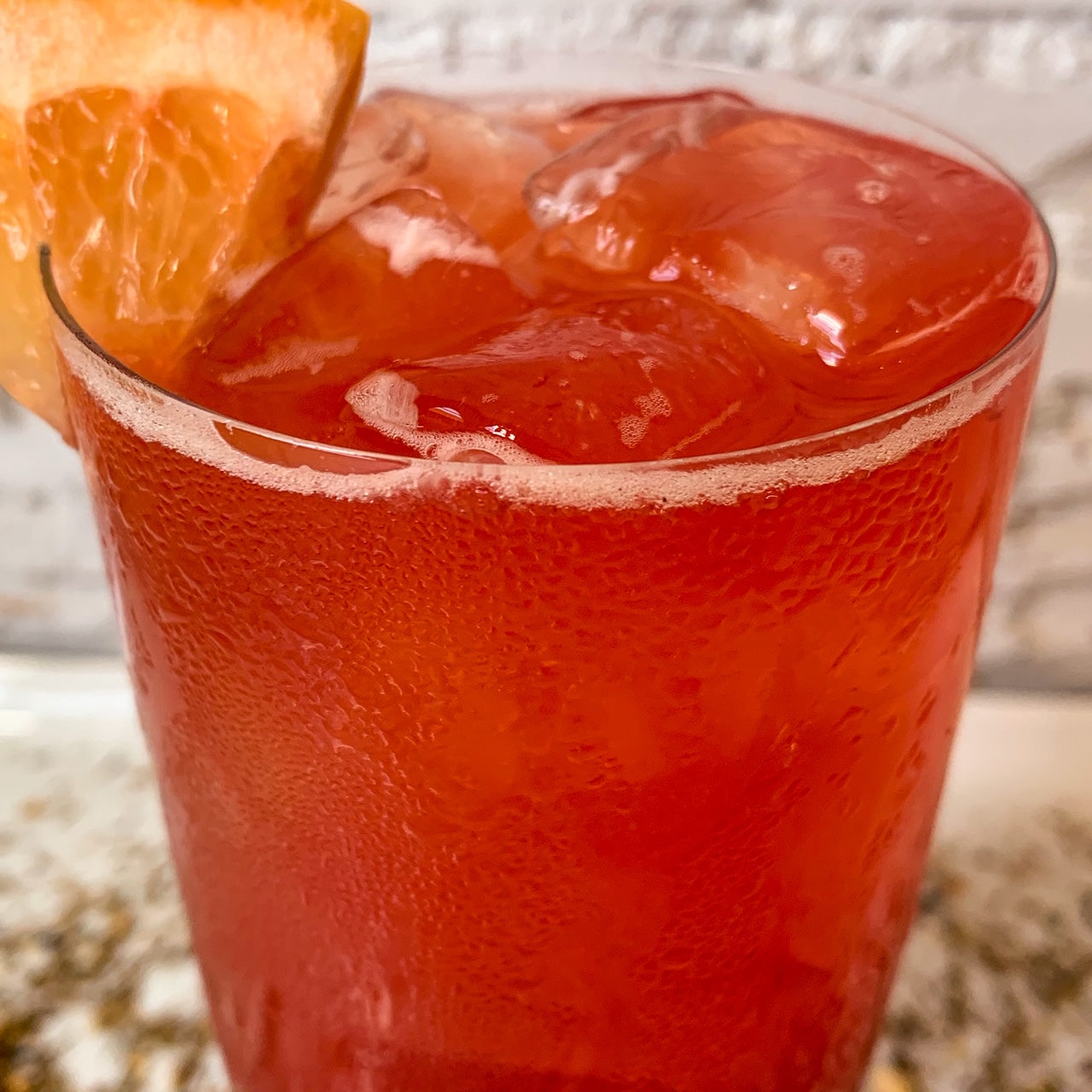 We love ourselves some citrus! This bubbly, grapefruit-infused vodka cocktail has a fun name to say and is even more fun to drink. Our Ruby Red tisane adds the perfect amount of tartness and sweetness so you can impress your guests, or just yourself, with this sparkling, ruby red cocktail. 
Ingredients:
1 1/2 tablespoons (8 grams) Ruby Red - Shop Ruby Red Now
1/2 ounce Campari
1/2 ounce Lime Juice
1/2 ounce Simple Syrup
2 1/2 ounces Vodka 
Topo Chico or your favorite sparkling water
You'll also need:
Highball glass filled with ice
Stir stick
Jar with lid
Timer set to 30 minutes
Mesh strainer
Instructions:
In the jar, pour in the vodka and add the Ruby Red tisane, seal the lid, and start the timer.
When the timer is up, place the strainer on top of the highball glass filled with ice. Pour the vodka infusion through the strainer and into the glass. 
Next, add in the campari, lime juice, and simple syrup and stir until everything is mixed together.
Top off the glass with Topo Chico and get to sippin'!
---