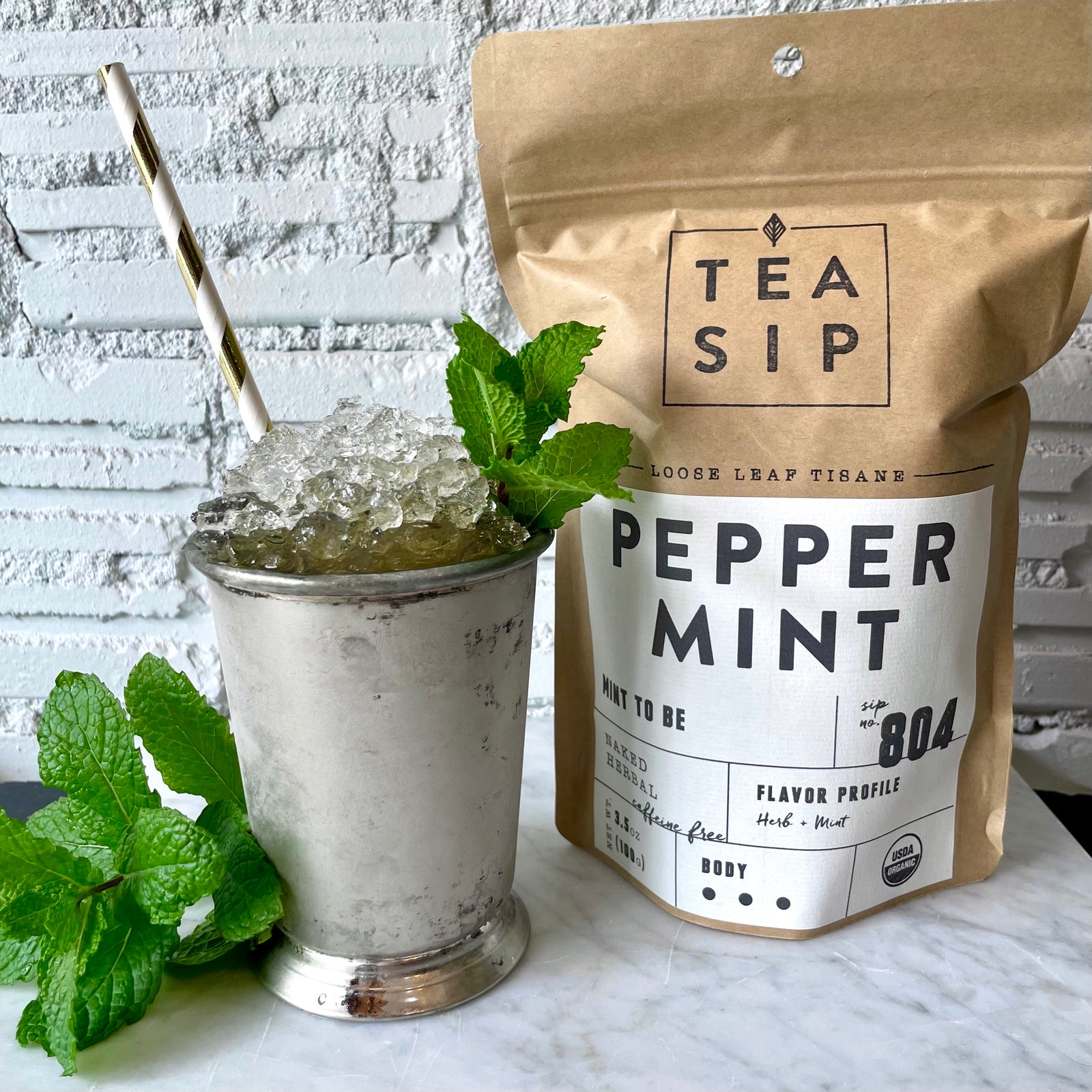 It doesn't need to be horse racing season to justify making a Mint Julep. This refreshing yet boozy cocktail is perfect for a warm spring night or hot summer day. While the traditional Mint Julep recipe calls for fresh mint, our Peppermint tisane makes this cocktail easy and available for your sipping pleasure.
This recipe makes 1 Mint Julep
Ingredients:
1 tablespoon (2 grams) Peppermint -

 

Shop Peppermint Now
2 ounces Bourbon of your choice (we used Old Forrester)
1/4 ounce Simple Syrup (mix 1 cup sugar to 1 cup hot water to make)
2 cups crushed ice
You'll Also Need:
1 Mint Julep cup or other lowball glass
A Simple Brew Teapot or glass jar with mesh strainer- Shop Simple Brew Teapot Now
A spoon for stirring
Instructions:
Infuse the Peppermint leaves in the bourbon. To do this, add 1 tablespoon Peppermint in your simple brew teapot, add 2 ounces of bourbon, and let steep for 30 minutes.
Once the Peppermint is done infusing, strain the infusion into the Julep cup or lowball glass.
Stir in the simple syrup and then pack the cup with crushed ice.
Continue stirring the mixture until the glass is frosted on the outside. Pack on a bit more ice on top to make a dome.
Add a straw for easy sipping and enjoy!
---