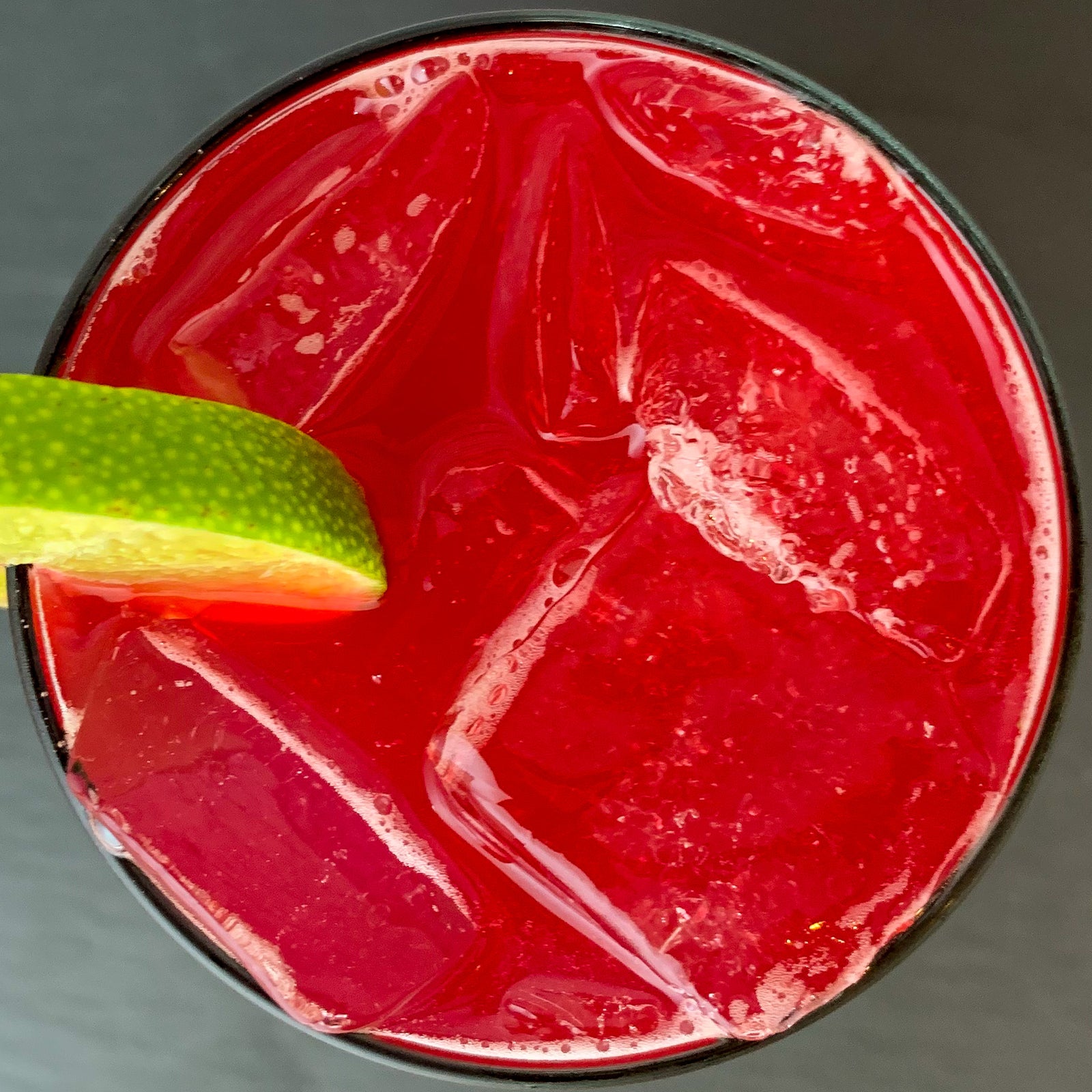 Have you ever had a Ranch Water Cocktail? No? Well now's your chance! What is Ranch Water, you may ask? Topo, lime, and tequila. It's that simple! This cocktail is also super easy to make. For this recipe, we'll be using our Power Punch tisane that has energizing guayusa, zingy hibiscus, revitalizing spearmint, and dark forest berries that amp up this heavy-hitting cocktail!
Ingredients:
1 1/2 tablespoons (8 grams) Power Punch - Shop Power Punch Now
2 ounces Tequila
1 ounce Lime Juice
Topo Chico or your favorite sparkling water
You'll also need:
Highball glass filled with ice
Stir stick
Jar with lid
Mesh strainer
Timer set to 30 minutes
Instructions:
In the jar, pour in the Power Punch and tequila, seal the lid, and start the timer.
When the timer is up, place the strainer on top of the highball glass filled with ice. Pour the tequila infusion through the strainer and into the glass. 
Pour in the lime juice and top off the glass with Topo Chico and stir.
---