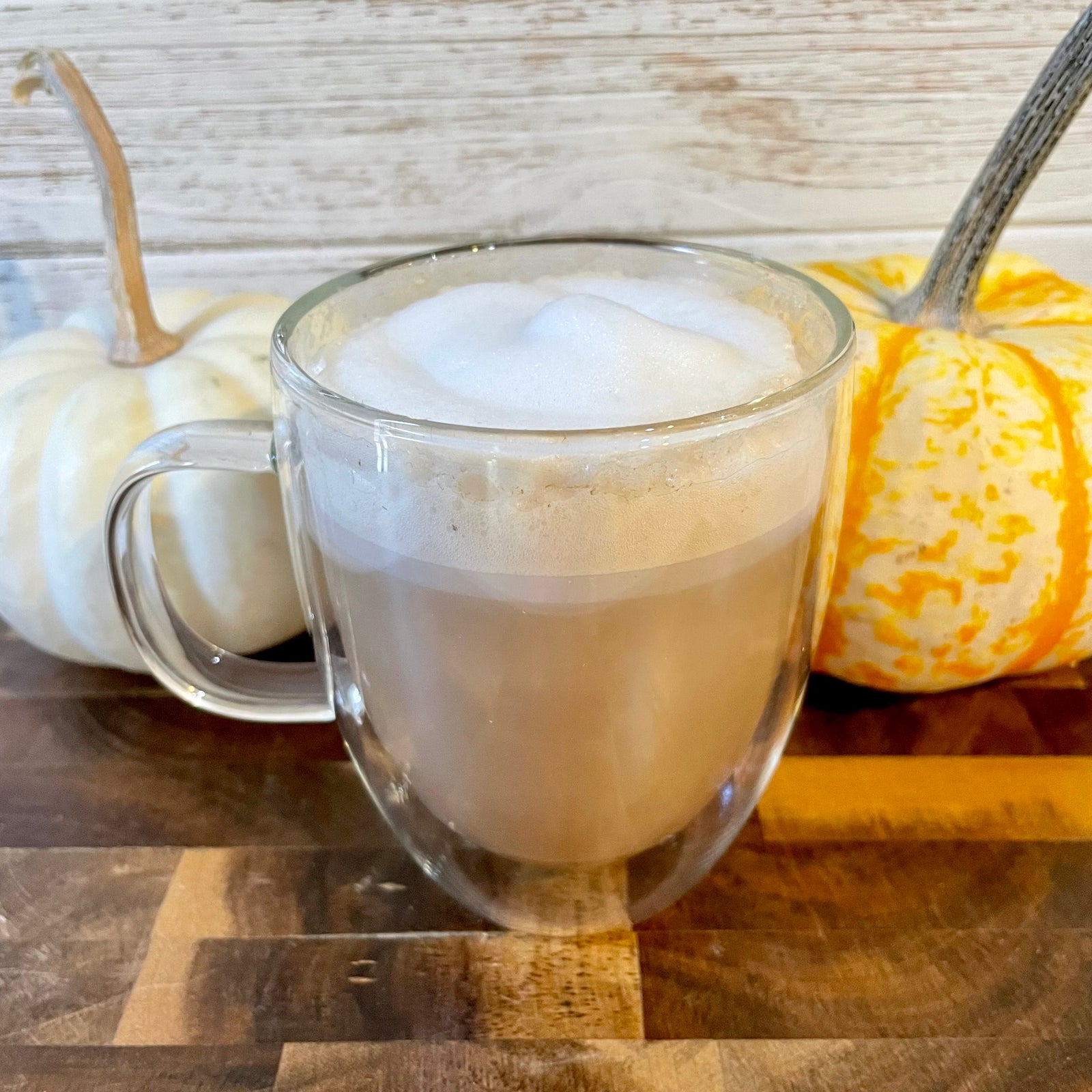 Yes, we had to jump on the pumpkin latte bandwagon, because sometimes you just need a drink to help you slide into those fall feels. Instead of a sickly sweet artificially flavored syrup, we use canned pumpkin to give the delicious pumpkin flavor. The Masala Chai adds some caffeine and the perfect level of spices for this fall favorite.
Ingredients:
3 tablespoons (12 grams) Masala Chai tea - Shop Masala Chai
6 ounces boiling water
1 tablespoon maple syrup
1 tablespoon pumpkin puree
6 ounces vanilla soy milk or other plant-based milk
You will also need:
Instructions:
Measure out the Masala Chai and add to the simple brew teapot. Add in the maple syrup.
Pour 3 ounces of the boiling water into the teapot and allow the tea leaves to steep for 4:30 minutes.
While the tea is steeping, combine the pumpkin puree and 3 ounces of boiling water into the bowl and mix until thoroughly combined.
When the timer is up, place the mesh strainer over the simple brew, pour and strain the pumpkin juice, and steep for an additional 30 seconds.
Once the 30 seconds is up, pour the concentrate into your mug.
Rinse the tea leaves out of the body of your simple brew teapot and pour in the milk.
Heat milk in the microwave for 30 seconds or until hot. Use the milk frother to froth your milk to your desired consistency.
Pour the frothed milk into the mug over the tea concentrate and enjoy!
---