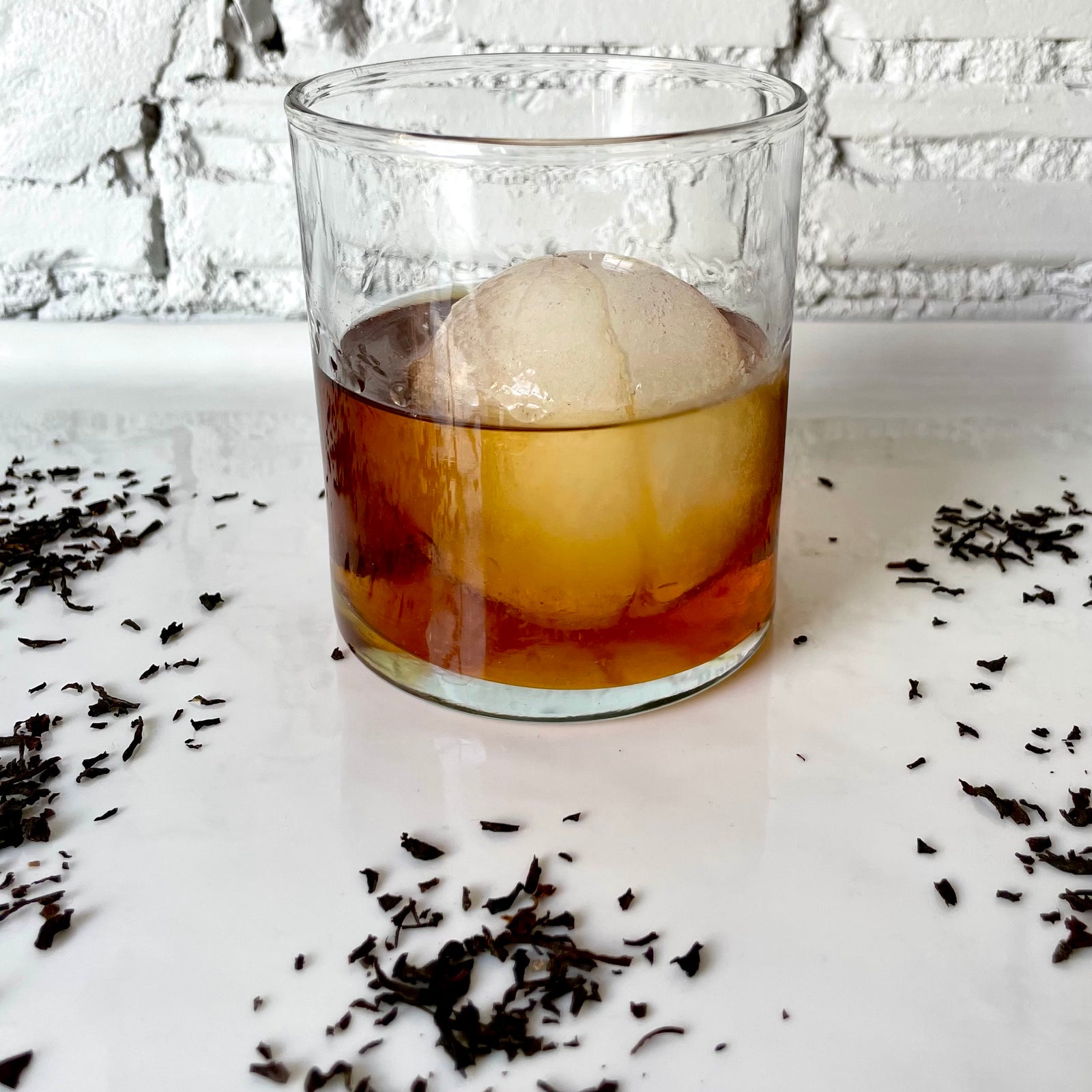 While a classic Old Fashioned is of course timeless, it's fun to change things up now and again. We've been enjoying the current smoked Old Fashioned trend, but haven't quite got the time nor the counter space to figure out a cocktail smoking box, and we sure don't trust ourselves to light anything on fire. Enter our Lapsang Souchong simple syrup. It helps you achieve supreme smokiness in the safety of a teapot with the help of a unique, pine-smoked black tea, Lapsang Souchong. Add it to your Old Fashioned and enjoy this flame-less twist!
Ingredients:
Lapsang Simple Syrup
Smoky Old Fashioned 
2 ounces Bourbon
1/2 ounce Lapsang Simple Syrup
2 dashes Angostura Bitters
1 big ice cube or ice ball
You will also need:
Simple Brew Teapot -

 

Shop Simple Brew Teapots
Glass jar or tupperware for storing the simple syrup
Spoon
Measuring cup (if you want to be accurate!)
Lowball glass
Instructions:
First, make the Lapsang Simple Syrup by measuring out the Lapsang Souchong and adding to the simple brew teapot. 
Pour the 8 ounces of water into the teapot and allow the Lapsang Souchong to steep for 5 minutes.
When the timer is up, pour the Lapsang Souchong infusion into the jar and add the sugar. Stir the mixture together until the sugar is dissolved. Let it cool.
To make the Smoky Old Fashioned add the bourbon, Lapsang simple syrup, and Angostura Bitters to the lowball glass with the ice cube. Stir until blended (about 30 times if you want to count!).
Garnish with an orange peel, or a cherry if you want to be a bit extra, and enjoy!
---