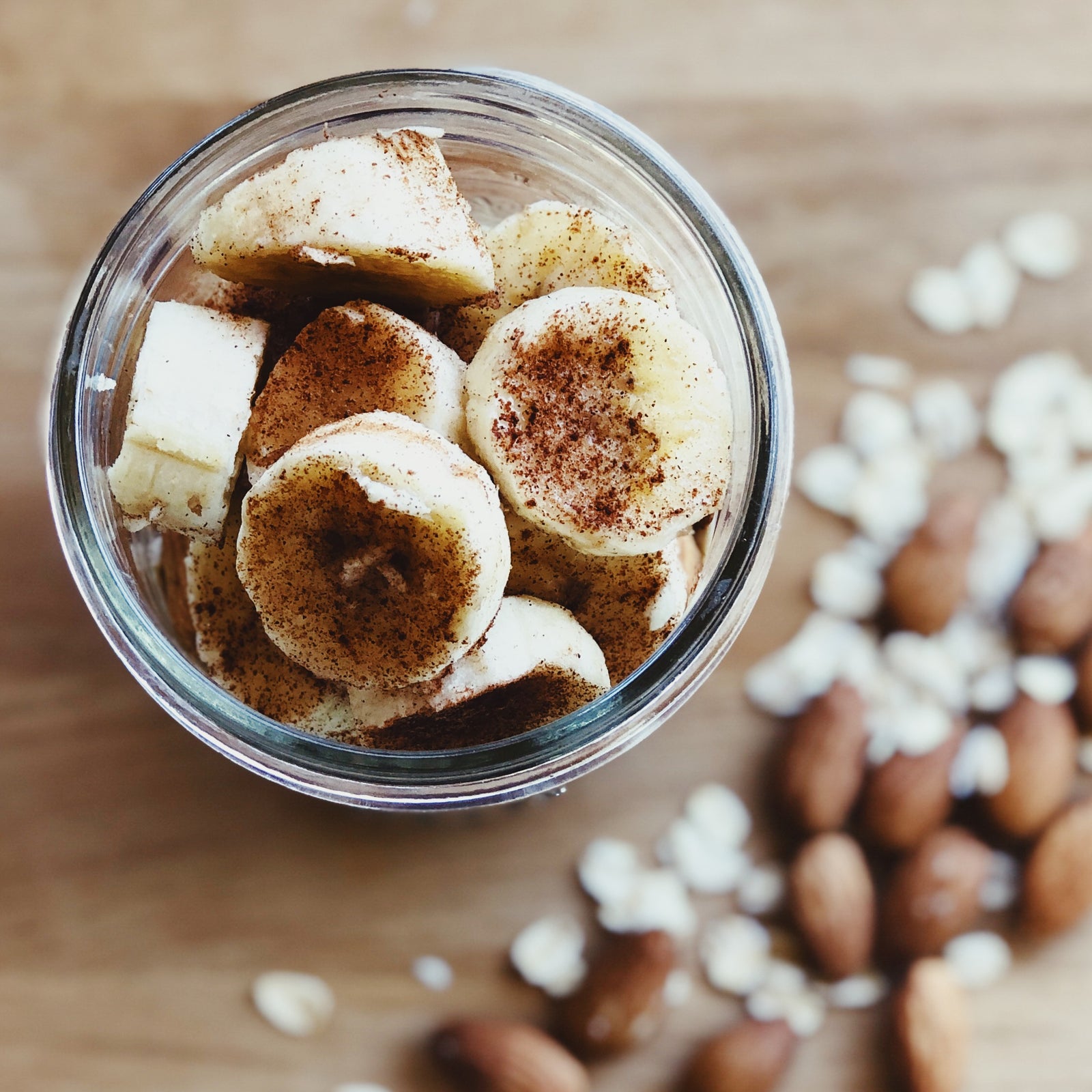 To be completely honest, breakfast is my favorite part of the day. The nourishment you start with can make or break your work flow for the hours to come. While breakfast is super important I don't like spending a lot of time on it. So today we are talking about the easiest breakfast recipe (ever?)! Change your  plain oatmeal into a 5 star breakfast with Spiced Peaches overnight oats. Check out the steps below to get started.
Ingredients:
1/2 cup rolled old fashioned oats
1/2 cup Spiced Peaches tea concentrate (steep 1 hefty tbsp of Spiced Peaches loose leaf tea with 100 ml of 205F hot water for 5 minutes - after removing the leaves let it cool to room temperature) - Shop Spiced Peaches Now
1/4 cup non-fat yogurt
1 tbsp chia seeds
1 tbsp honey (or other sweetener of choice)
1/4 tsp vanilla extract
optional:
1 banana
raw almonds
a pinch of ground cinnamon
You'll also need:
1 mason jar
1 lid or plastic wrap
1 spoon
Instructions
Place oats, yogurt, chia seeds, honey, vanilla extract, and Spiced Peaches concentrate into a mason jar and mix until combined.
Cover the mason jar with a lid or plastic wrap.
Place in the refrigerator overnight. 
Uncover the mason jar the next day. Thin with a little more milk or water, if desired.
Optional: Add bananas and almonds and sprinkle a pinch of cinnamon
Dig in!
---