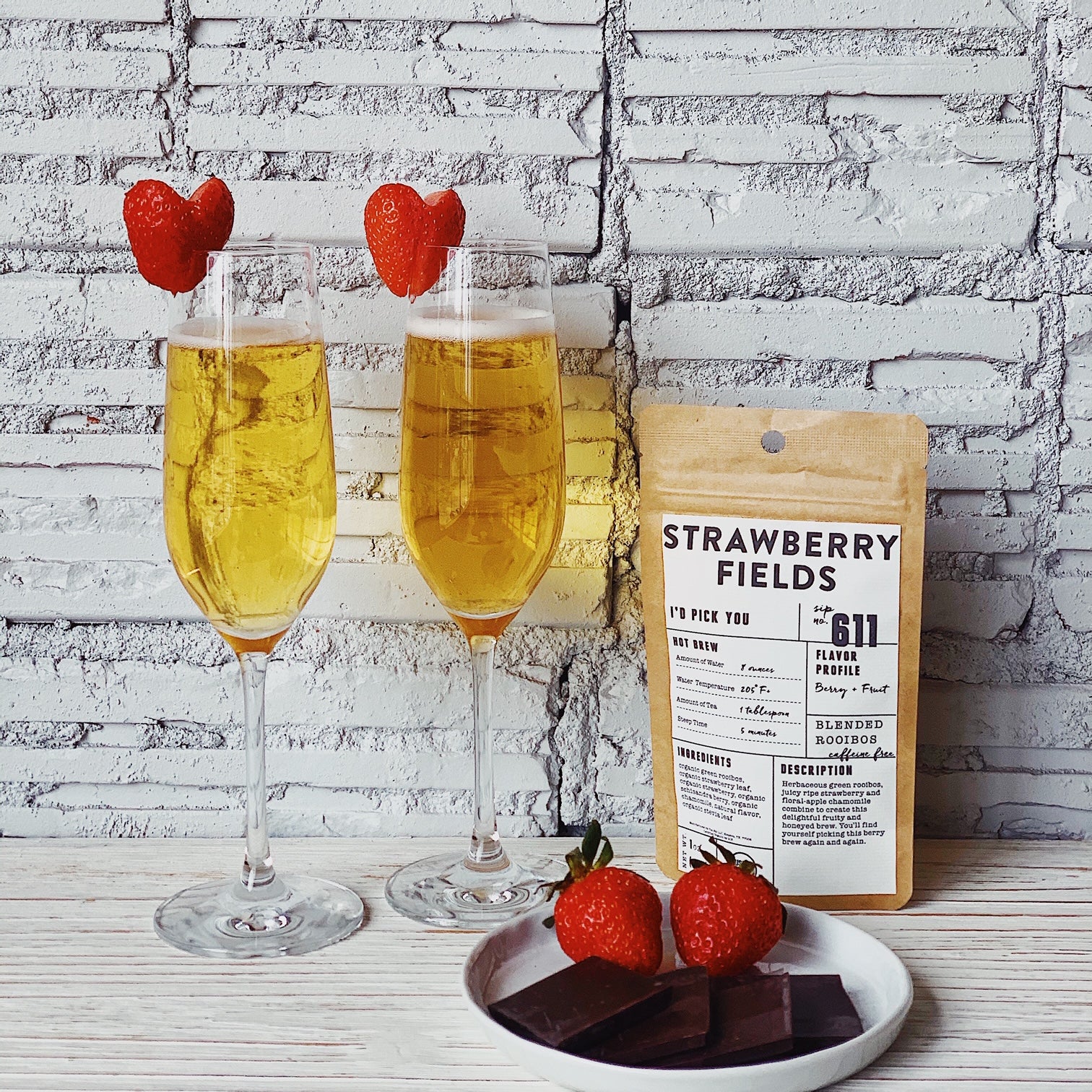 We don't need a special occasion to celebrate love or treat ourselves, but we will jump at the opportunity! This Valentine's Day indulge in a bubbly tea cocktail made from our Strawberry Fields tisane and champagne.
Dress up your bubbly of choice with a sweet berry and honey accent from this green rooibos, berry blend. This recipe calls for a tea concentrate to bring out the flavors, but feel free to use more or less tea to your taste.
Strawberry Amour
Serving Size – 1 glass
 12 g Strawberry Fields Tisane
3 oz water at 205°F
4 oz chilled champagne of your choice
Strawberry (for garnish)
Steep the 12 grams of Strawberry Fields in 3 ounces of water at 205°F (near boiling) for 5 min. Pour the tea concentrate in a container and chill in an ice bath. Once the tea has cooled, pour in a champagne flute and add 4 ounces of chilled champagne. Garnish with a strawberry and enjoy!
---