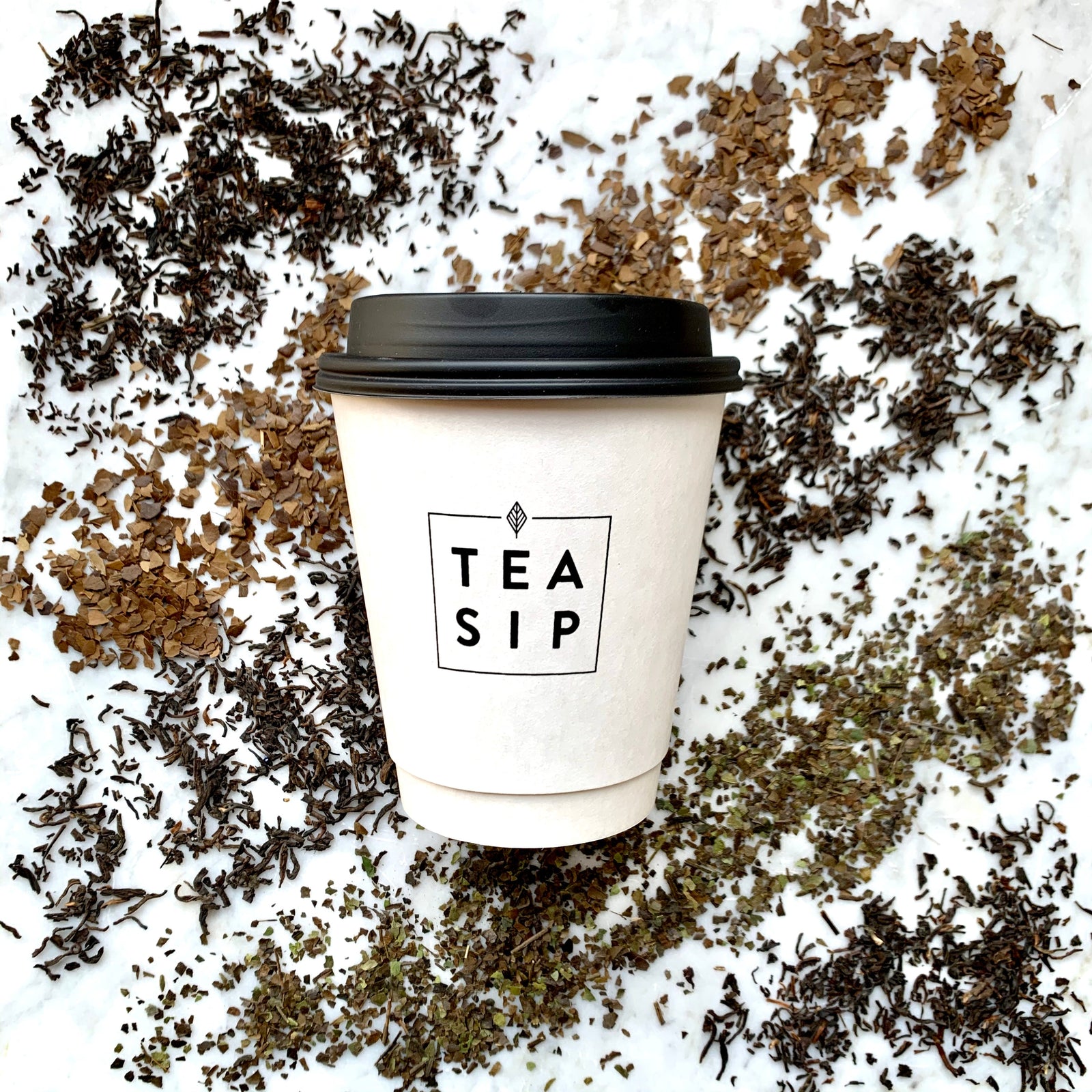 Do you enjoy a nice cup of joe? Do you consider yourself a coffee lover who wants to get into tea? Well, we have some teas for you! Whether you are looking for something to match the flavors of your favorite java, or you like a bold, hot cuppa, these teas and tisanes will perk you up.
Tea for the strong black coffee connoisseur
Assam
A rousing morning cup of tea Assam is perfect straight but also stands up to milk and sugar. This is a brisk, malty black tea from the foothills of the Himalayas, in the northeastern part of India. Rich honeyed notes underneath a malty, molasses base make this a bold and beautiful brew in every sip.
Cowboy breakfast
This Texan twist on Russian Caravan, a classic breakfast blend, combines pine-smoked Lapsang Souchong with a unique blend of single-origin teas resulting in a smoky, earthy, forest-filled brew. A stout breakfast blend for the bronc-buster in you, because real cowboys drink tea.
Tea for those on the mild side
Bayou City Breakfast
Bayou City, Clutch City, Space City, H-Town - also known as Houston, Texas - home of the best sip; Tea Sip. This full bodied black tea blend of single-origin black teas create what is traditionally know as an English Breakfast blend. Full bodied and well balanced, this homage is perfect straight up or with your favorite black tea additions. Always a clutch choice to get your morning started.
Gunpowder
These tightly rolled green leaves, which resemble gunpowder, brew into a smoky-sweet smooth cup reminiscent of pipe tobacco with roasted nuts and a mineral finish. This is a great green tea intro for black tea lovers. Brew up this hearty green and come out guns blazing.
Tea for the Latte lover
These teas pair well with sweet flavored creamers for all your latte dreams.
Tuxedo Truffle
Creamy cacao and sweet vanilla create this melt-in-your-mouth black tea blend. This brew meets all your standards: a luscious chocolate ganache-filled dream without the added sugar. You're going to want to get dressed up for this brew.
Texas Pecan
We've cracked your mama's secret recipe with this mouthwatering, Southern-style blend. Earthy pu-erh, pecans, cacao, and cinnamon mix to create delectable flavors of freshly baked pie crust and sweet, gooey, pecan filling. This brew will surely be the pecan of your pie.
---