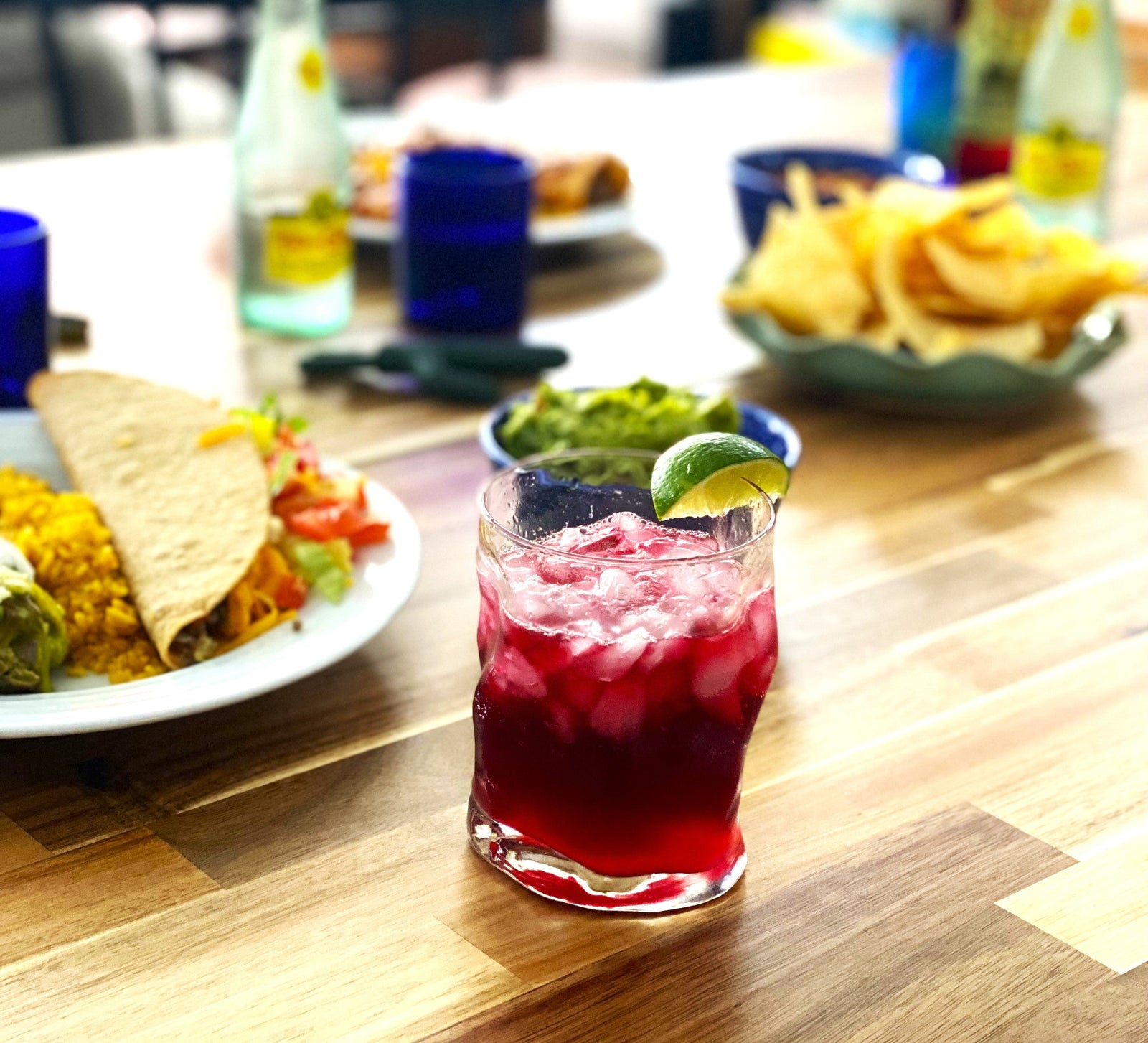 The days get hot here in Houston and a Ranch Water is the perfect, crisp drink to cool down with. Since we live by the philosophy that everyday is Taco Tuesday, a Ranch Water pairs perfectly with our favorite meals.
There are a lot of rumors about how the famous West Texas cocktail Ranch Water came to be. Some say it was a created by a man in Austin known for adding mineral water to his margarita as he drank it to make it last longer. Others claim it originated from hardworking cowboys who were wanting to add an extra kick to their water after a long day in the sun. While we might not know its exact origin, we do know the people love it down here in Texas.
Ranch Water is our number one choice because of the tangy, citrus notes and no added sugars and and the best part is it's a simple three ingredient cocktail. Tequila, Lime, and Topo Chico. Tequila, Lime, and Topo Chico. Today we will put a fun Tea Sip twist on it by infusing our tequila with one of our tea blends. We will be using Blood Orange but try it with any tea blend you prefer to find your favorite take on Ranch Water.
How to make Tea infused ranch water
Ranch Water ingredients
2 Tablespoons (8 Grams) Blood Orange - Shop Blood Orange
2 ounces Tequila 
1 Ounce Lime Juice
Topo Chico or your favorite sparkling water 
Some people argue if you use any sparkling water other than Topo Chico it is not considered Ranch Water. However, have no fear we won't tell anyone!  
YOU'LL ALSO NEED:
Glass filled with ice
Tea Infuser 
Lime wedge (optional)
INSTRUCTIONS:
Steep 2 tablespoons of tea leaves in 2 ounces Tequila for 30 minutes 
When timer is up strain tea infused tequila over a glass of ice.
Pour in 1 ounce lime juice, top off with Topo Chico and stir.
Feeling extra fancy? Garnish with lime wedge.
Enjoy!
---