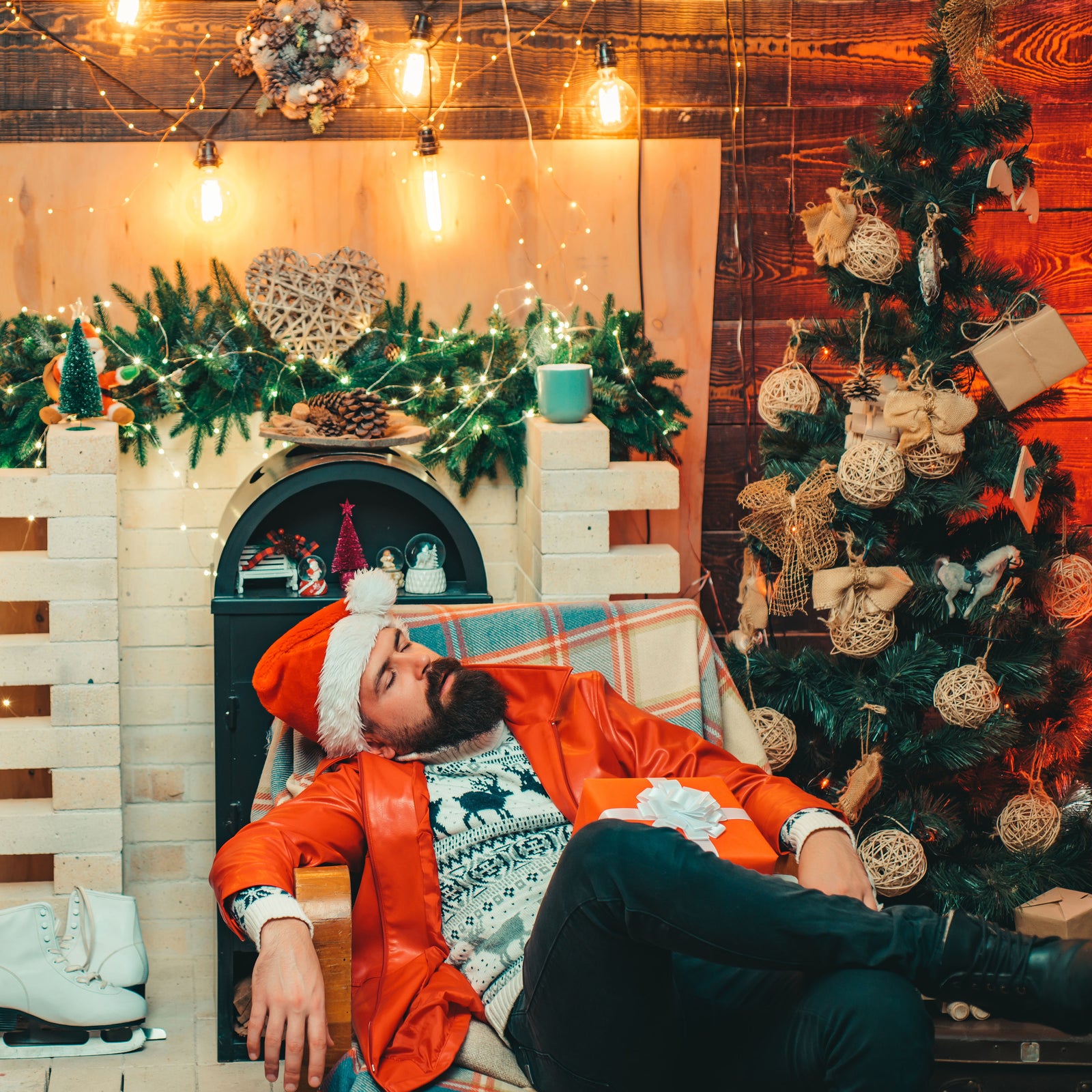 The holiday season is such an awesome time for embarking on wintery adventures, cozying up with family and friends, indulging in tasty treats, and shopping to give gifts to all those you love. But with this wonderful time of the year also follows increased stress and overindulgence which could lead to some grinchiness. Have no fear! We have the teas to help melt your frozen holiday heart.
"So behind on my holiday shopping and can't sleep..."
Get your zzz's in with our best seller, Snooze. We spent extra time on this baby - not only does it help knock you out for a Silent Night, but it also tastes great!
"The kids are driving me up the wall!"
Petal Party will get you back into the holiday cheer. Chamomile, lavender, and rose will help tame your nerves, while peppermint and holy basil lift your spirits. Brew a little extra for your family too and enjoy some peace on earth.
"I've eaten the entire figgy pudding and a pint of ice cream..."
Specially formulated to soothe tummies and throats, Soothe will set your grumbling tummy right as rain in no time.
"Traveling all over to see extended family, the in-laws, and family friends."
Get your immune system into ship-shape with Defend. Fill your cup with antioxidants, vitamin C, and anti-inflammatory properties, mama's orders. Already sicky? Get on Winter Reme-teas - stat.
"Trying to stick to my diet, but everyone around me is eating chocolate!"
Have you tried Cacao? It's just the shell of the cacao bean - so caffeine free, sugar free, and oh did we mention it tastes like chocolate? Want something a little extra? Almond Joyride tastes like one of our favorite chocolate candies.
"Holiday party hangover hittin' me hard..."
So many teas to quell your pangs. Ginger, Peppermint, Chamomile - pick your favorite!
---
---