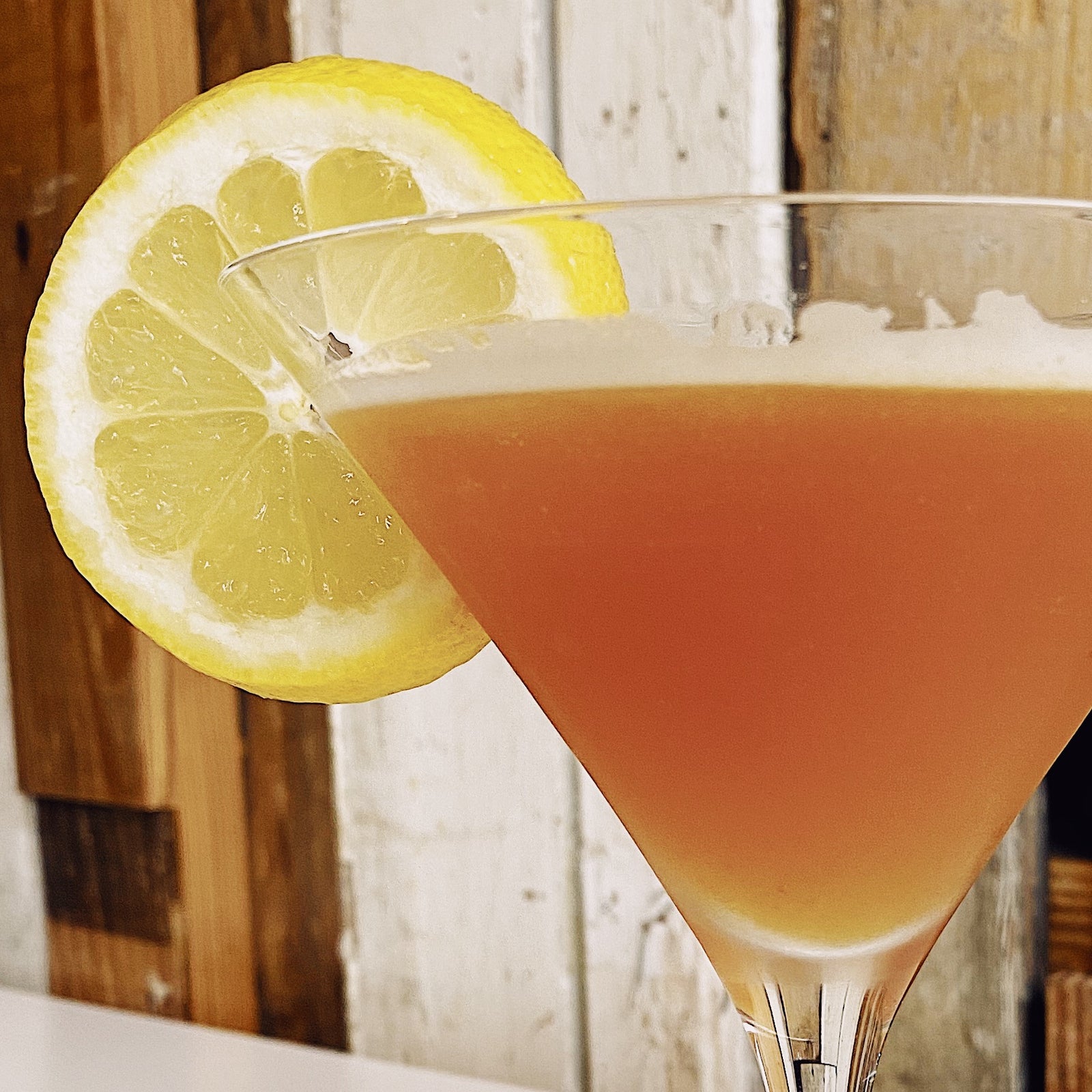 If you are in need of a refreshing yet boozy beverage, look no further than this classic gin-based cocktail. Dating back to Prohibition, the Bee's Knees is well, the Bee's Knees! Or the Cat's Pajamas!
We've added a Tea Sip spin to this classic, using our Lavender Honey black tea blend. The fresh lavender and smooth sweet honey in this blend combine with a caramel, earthy black tea base to create a wonderfully floral honey flavor.
This recipe calls for the tea leaves to steep in the gin. We find that this infusion really lets the tea enhance the flavor of the gin, ultimately creating a fantastic and delicious flavor profile. 
Ingredients
2 oz. Gin (we recommend a dry gin like Beefeater, Hendrick's, or your favorite!)

3 g. (1 tablespoon) Lavender Honey tea leaves - Shop Lavender Honey

1 oz. Lemon Juice

2 tbsp Honey

1tbsp Hot water

Ice (to taste)
You will also need a tea infuser or strainer and a cocktail shaker.
Recipe
Add the Lavender Honey tea leaves to 2 oz. of gin. You can put your tea leaves in a tea infuser and set the infuser in a cup or bowl of the gin, or you can add the leaves directly to the gin and use a strainer to remove the leaves. Let the mixture steep for 30 minutes.
Make a honey simple syrup using the honey and hot water. Stir until combined. Set aside.

After the tea has steeped for 30 minutes, remove the tea leaves or pour the mixture through a strainer into a cocktail shaker.

Add the honey simple syrup, lemon juice, and ice to the cocktail shaker.

Shake for 10-20 seconds and pour into a cocktail glass. Garnish with a lemon wedge or lemon peel and enjoy!
---
---