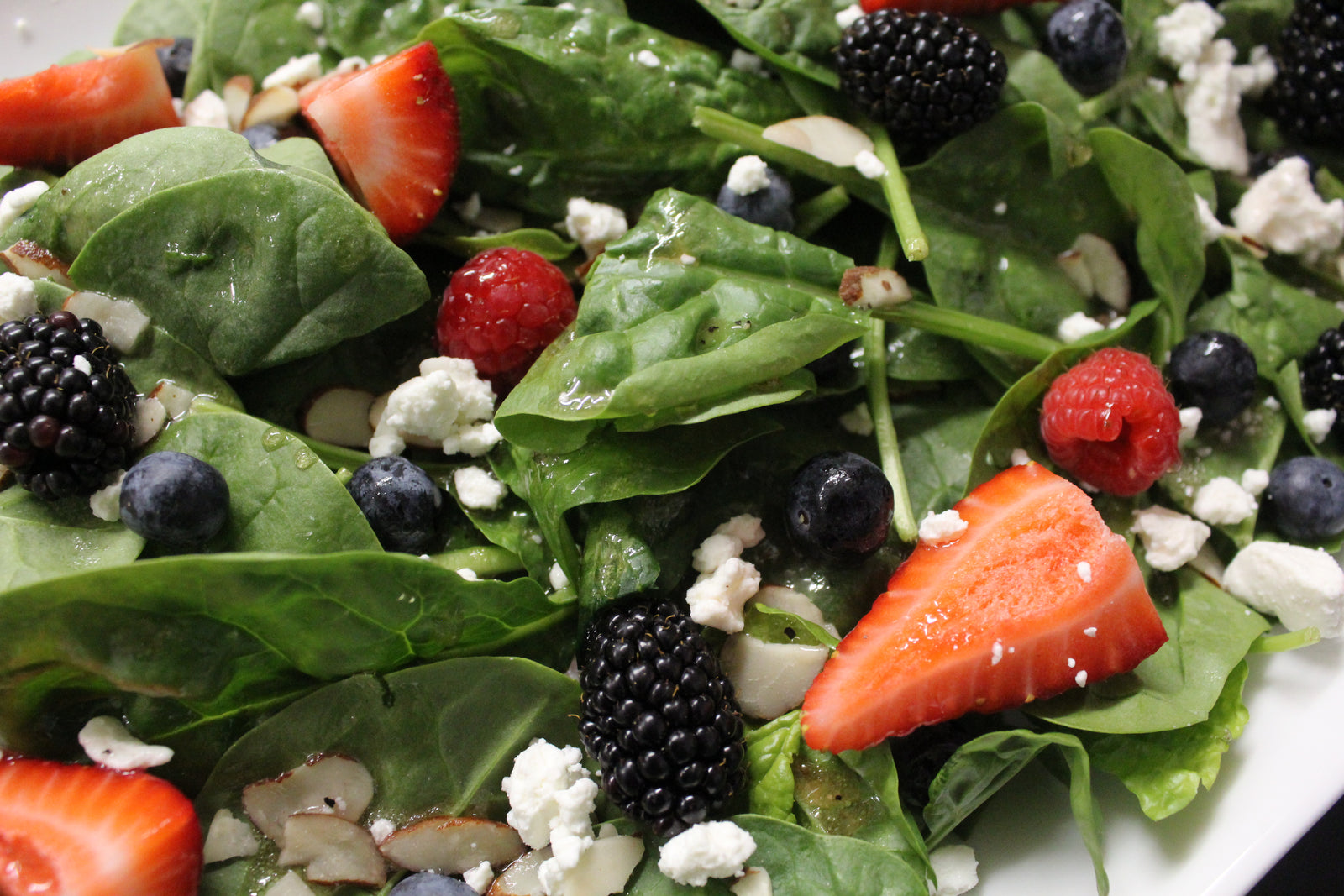 Making your own vinaigrette is a really simple way to personalize your salad. We have come up with a refreshing recipe using Wild Berry to get your summertime salad tasting extra flavorful this season. It's quick, easy, and you probably already have all the ingredients in your kitchen!
Supplies & Ingredients:
- 1 cup hot brewed Wild Berry tisane
- ½ white wine vinegar
- ½ cup sunflower oil
- ½ tps. Salt
- ½ tps. Pepper
- 1 – 3 tbs. honey (depending on desired sweetness)
Directions: 
1. Hot brew your Wild Berry tisane and let it cool to room temperature.
2. Whisk together all ingredients and let it chill. 
For this salad we used spinach as the base and threw in various berries, almonds, and goat cheese. Fill free to play around with whatever ingredients you like best in your favorite salad!
---