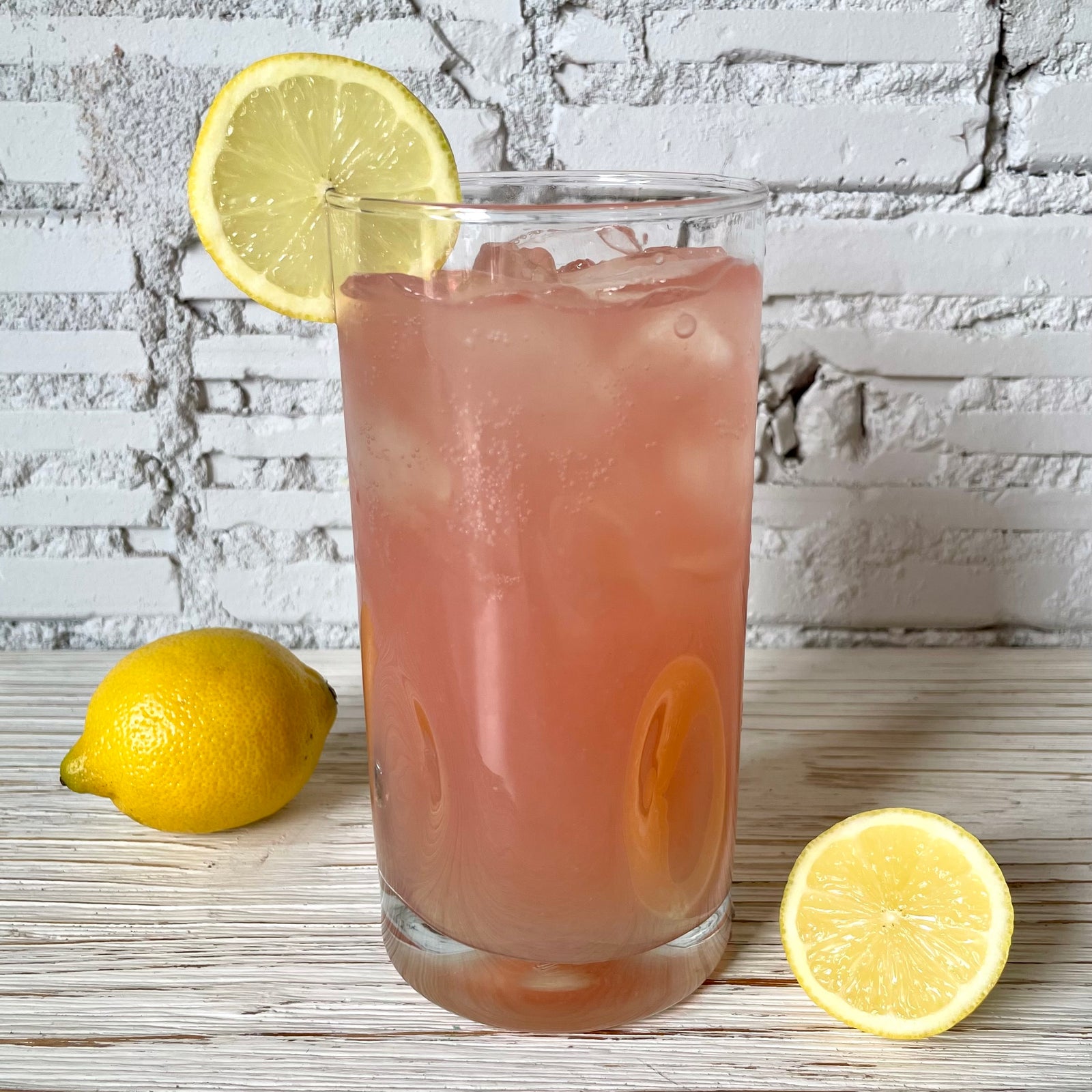 Being from Texas means we have an immense amount of Texas pride, which absolutely extends to Texas-made drinks. And when the drink in question happens to be an extremely refreshing and simple cocktail? Well, that makes us really, really proud, y'all.
We've added an extra Texas twist to the already very Texan chilton cocktail with our Yellow Rose tisane. Think a rosé chilton and well, that's what we're serving up! Get your lemons, get your vodka, get your tea, and get to sippin'!
Ingredients:
2 tablespoons (4 grams) Yellow Rose - Shop Yellow Rose
2 ounces vodka (whatever you prefer!)
1.5 ounces lemon juice
6 ounces favorite sparkling water (Rambler, Topo Chico, Club Soda, any of it works)
You will also need:
Instructions:
Measure out the Yellow Rose and add to the Simple Brew Teapot. 
Add the 2 ounces of vodka to the teapot and let the Yellow Rose infuse in the vodka for about 30 minutes. 
When the time is up, pour the Yellow Rose Vodka mixture into a glass (if adding a salt rim, do this before you pour in your tea infusion!).
Add the lemon juice, sparkling water and ice and stir.
Garnish with a lemon slice and enjoy!
---