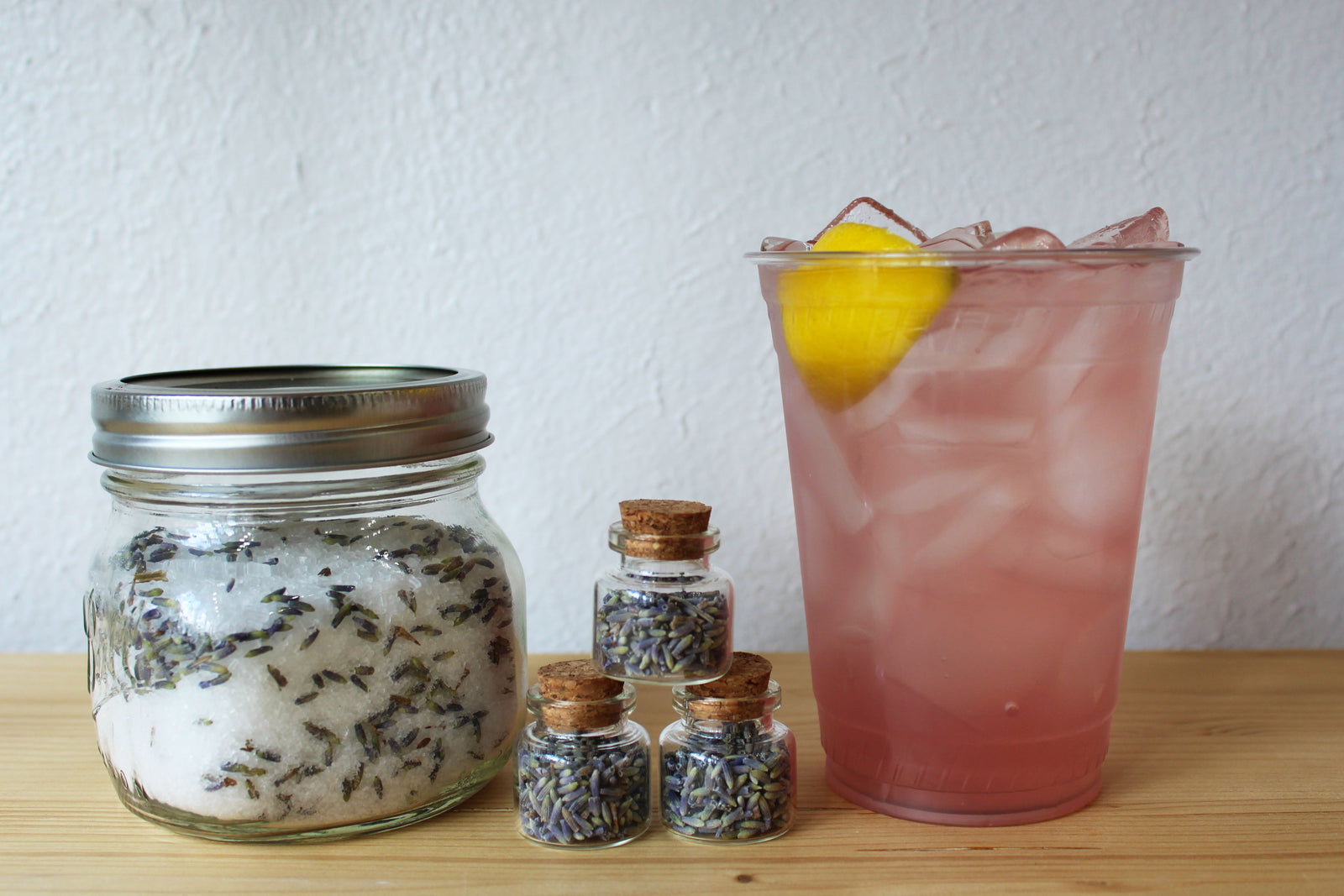 Today we have some simple DIY's you can do with our Lavender tisane. Each of these projects will take you about 5 minutes or less!

Lavender Bath Salts
What You'll Need:
Lavender
Epsom salt
Jar
Essential oil of your choosing (I went with lavender and sweet orange)
Directions:
This DIY couldn't be easier. It will literally take you less than 5 minutes to create, which is perfect for that "oh no, I forgot to get Cheryl a birthday gift" moment. All you do is combine the Lavender, Epsom salt, and about 4-5 drops of any essential oil you want into a jar. Then you just shake - shake it like a Polaroid picture! 
Stress Relief Potion
What You'll Need:
Directions: 
This stress relief potion will have you thinking "why didn't I think of that?!" All you need to do is fill your mini jars with the Lavender. You can place these by your desk or bedside table. Whenever Cheryl from the office is stressing you out, just whip out this tiny jar and sniff away. The Lavender will take your mind straight to the fields of France. 
Lavender Lemonade

makes a single serving 16oz iced tea
What You'll Need:
2 - 2 1/2 tablespoons of Lavender tisane
3/4 tablespoon Lemon Myrtle tisane
1 tablespoon honey or any other sweetener of your choice
9oz of water
Ice
(optional) 1/8 lemon wedge
Directions:
This delicious Lavender Lemonade is the perfect drink to be sippin' by the pool. It's super easy to do and can make the perfect cocktail if you throw in a shot or two of vodka. Another cool thing about this drink is you can watch it change colors if you add a lemon wedge - talk about a bad ass party trick!
All you need to do is boil your water (to about 205 degrees). Once your water has started to boil, mix together your Lavender tisane along with your Lemon Myrtle and steep for five minutes. While it's steeping, add your honey or sugar to the tea and give it a light mix. After it's done steeping for five minutes, pour the tea over your cup of ice. You can now add the lemon wedge to the lemonade and watch the colors change!
---