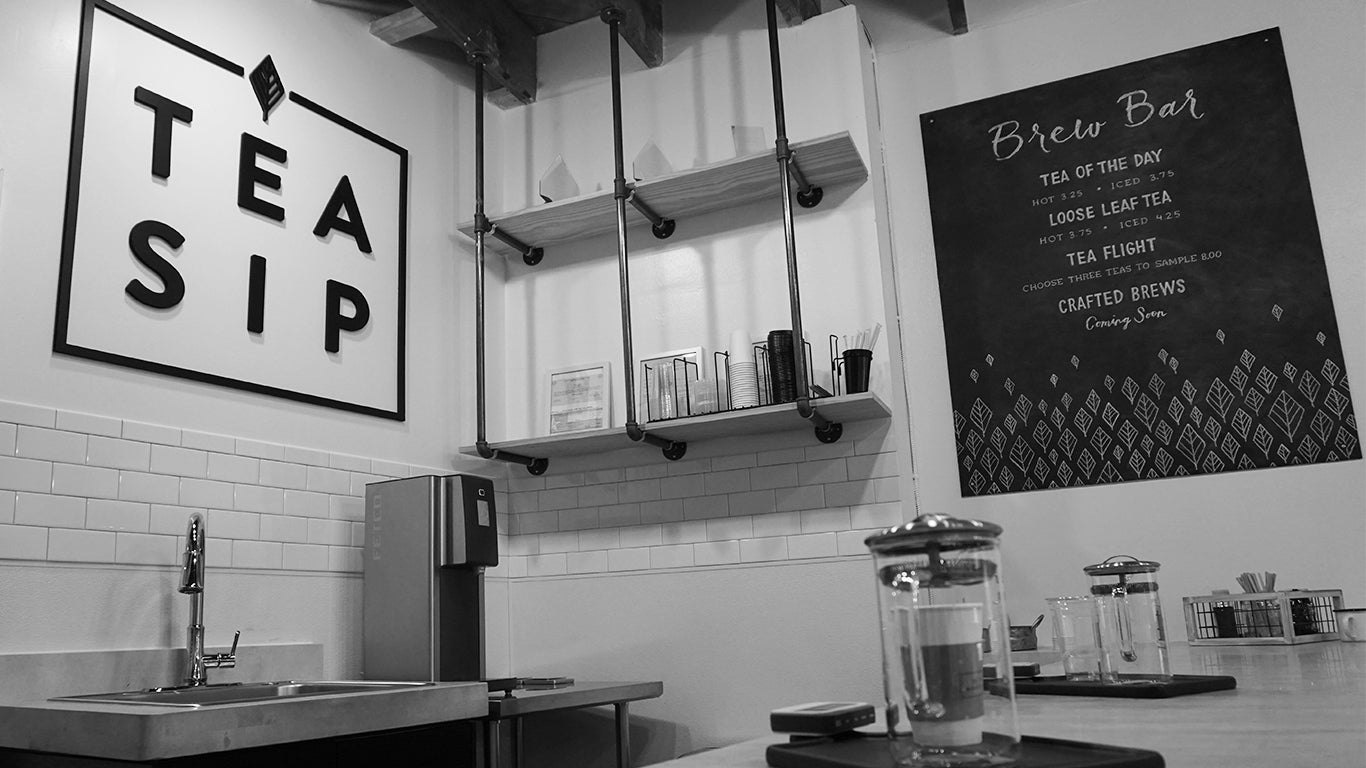 Hi there Houston! We are excited to announce our first brick and mortar HTX location in the Historic Heights is now open 7 days a week! Come on by to find out what we are all about.
Check out our Tea Smiths blending our small batch artisan blends first-hand in the Blend Lab.
Be the first to try our new creations at the Brew Bar, and enjoy free samples rotating every day. While you're at it get any cup of tea or tisane hot or iced to-go. If you're feeling particularly adventurous, enjoy a tea flight at the bar to sample multiple unique tea brews of your choice!
Let one of our tea sommeliers help you find your new favorite tea! Explore test tubes of crafted loose leaf blends while we tempt you with our favs.
And once you have found your sip number, let us connect you with brew ware perfect for your lifestyle. We are constantly searching and sourcing the best brew ware we can find - the best quality and always simple to use. Explore our many unique handmade cups from around the world and fall in love. Discover a new tea experience here at Tea Sip!
---