Watch Me Sip, Watch Me Lay Lay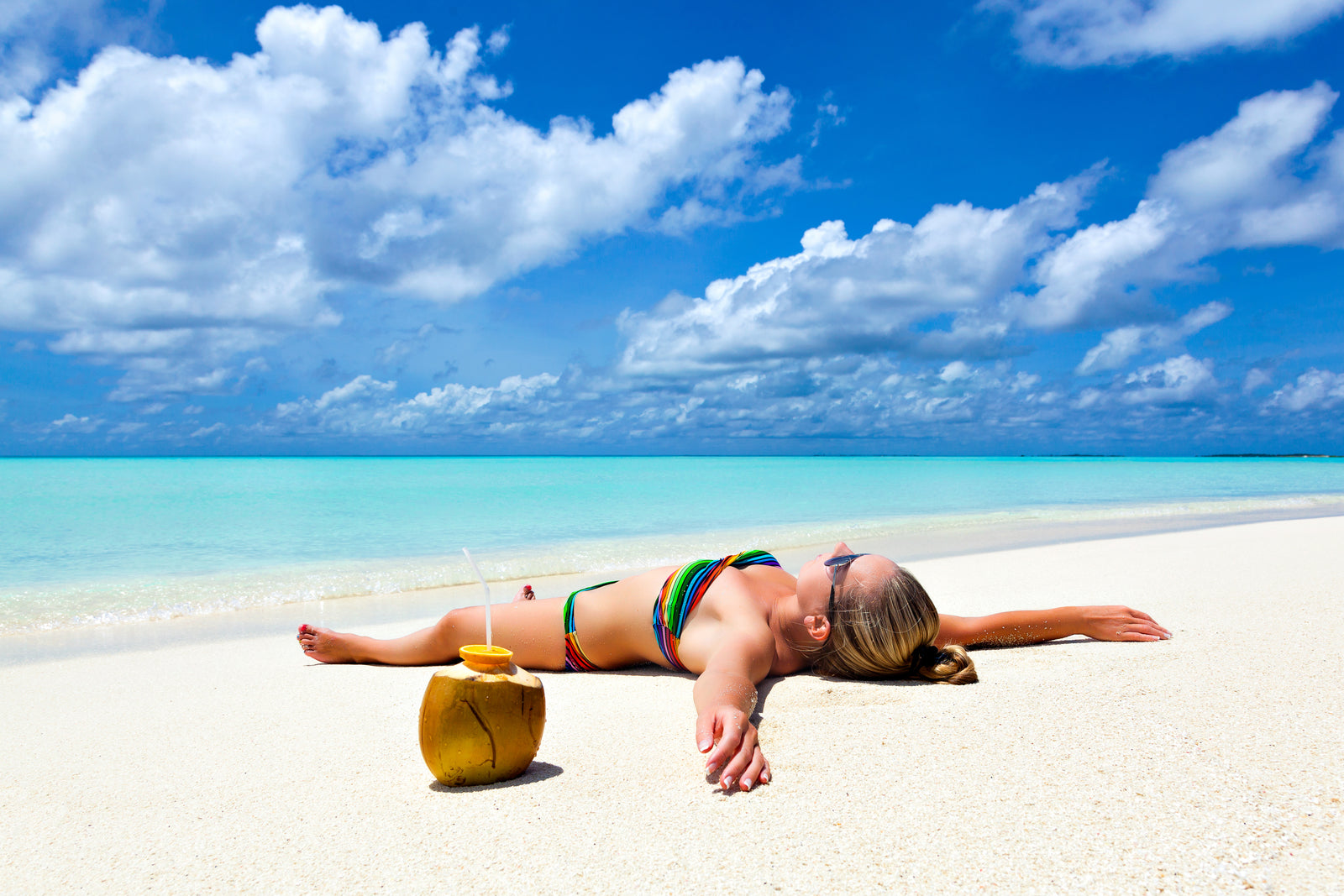 Those fresh, crisp spring days have turned into hot and heavy summer times. It's time to throw off the responsibilities of work or school for awhile and head out for a vacation. Grab your suitcase, swimsuit, sunnies, and flip flops, and get ready to tropic like it's hot.
We are all about beach bum brewin' this month. Check out our team's iced tropical summer favs to get you sippin' and layin' relaxed on the sand:
Nothing says hot summer nights quite like an ice-cold mojito. A refreshing mashup of sencha style green tea and traditional Cuban mojito flavors of mulled spearmint and lime, minus the alcohol, of course. Cool down the night with this Cuban-style brew.
Your tropical holiday is just a sip away. The combination of fresh juicy Hawaiian pineapple, creamy coconut, and luscious ripe mangos transport you to island time. Just kick back in your flippy floppies and listen to the waves as you soak up this brew.
Tropical paradise awaits you with every sip in this perfect juicy fruit blend. An elixir of peach, pineapple, and apple with a light honey-sweetness will quench your thirst. You can almost hear the waves while you sip.
Sweet lemon and tart lime combine creating a wonderfully balanced candied citrus cup. This refreshing citrusy black brew is great hot or iced. Get ready for this citrus super-brew duo to save the day.
An exquisite blend of citrus fruits meld together in this wonderfully tart, yet sweet, blend. Bold lemon and grapefruit create a refreshing citrus cup, while a bright splash of lime and orange complete the medley. Embrace the easy peasy of this citrus squeezy.
Tart hibiscus combines with sweet lemon myrtle to create this juicy thirst-quenching cup. Layered with strawberry leaves and schisandra berries, this caffeine free tisane offers a refreshing summertime brew. Now, when life gives you lemons, you know what to brew.
A blend of wonderfully sweet, yet delightfully, tart berries come together in this earthy berrylicious tisane. Hibiscus' natural berry florals is the perfect pairing to raspberry, strawberry, and schisandra berry. Stay wild, gypsy child, and grab another glass of this berry brew.
Stay tuned for staff write-ups on tasty tea popsicle and smoothie recipes, why sun tea is just...so bad, and exciting news about new tropical teas and tea sampler packs!
We are working hard to get those teawares up on the website soon. Til then, come by our shop in the Houston Heights this month to check our new tropical teawares for making and enjoying fun and simple iced teas and cold brews, perfect for hang out by the pool and on the beach!
Happy Sipping!
---