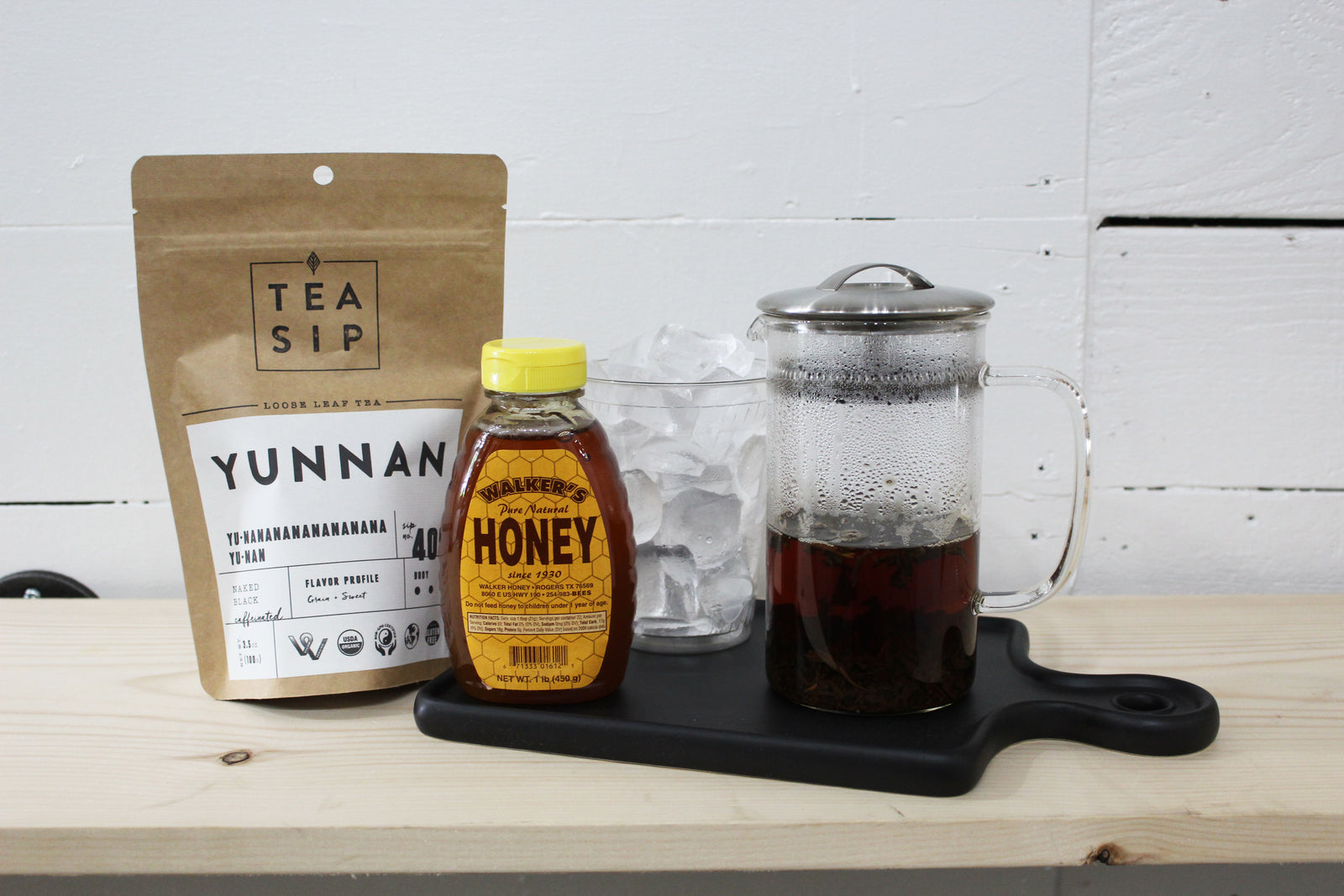 This cocktail was inspired by that refreshing iced sweet tea we Southerners love sippin'. It's simple to make and can be easily tweaked depending on how boozy or sweet you like your cocktails!
Supplies & Ingredients:
- Cocktail Shaker
- 2 tablespoons Tea Sip Yunnan
- 8 ounces Water
- 1 shot of Bourbon (we used Four Roses)
- Honey (we recommend 2 tablespoons)
- Lemon
- Ice
Directions:
1. Brew a Yunnan concentrate like you are making iced tea: Steep 2 tablespoons loose leaf Yunnan in 8 ounces of boiling water for 5 minutes
2. Pour the 1 cup of brewed Yunnan along with one shot of bourbon into your shaker.
3. Squeeze your desired amount of honey and lemon into your cocktail shaker.
4. Add ice and shake.
5. Pour into a glass and enjoy!
Let us know if you give this refreshing summer cocktail a try - tag us on Instagram using @teasiplife!
---