Our history
a tale of blood, sweat, and tea
2015
The Work Begins
Jess quits her full-time job and spends her days crafting unique tea creations and building Tea Sip from the ground up.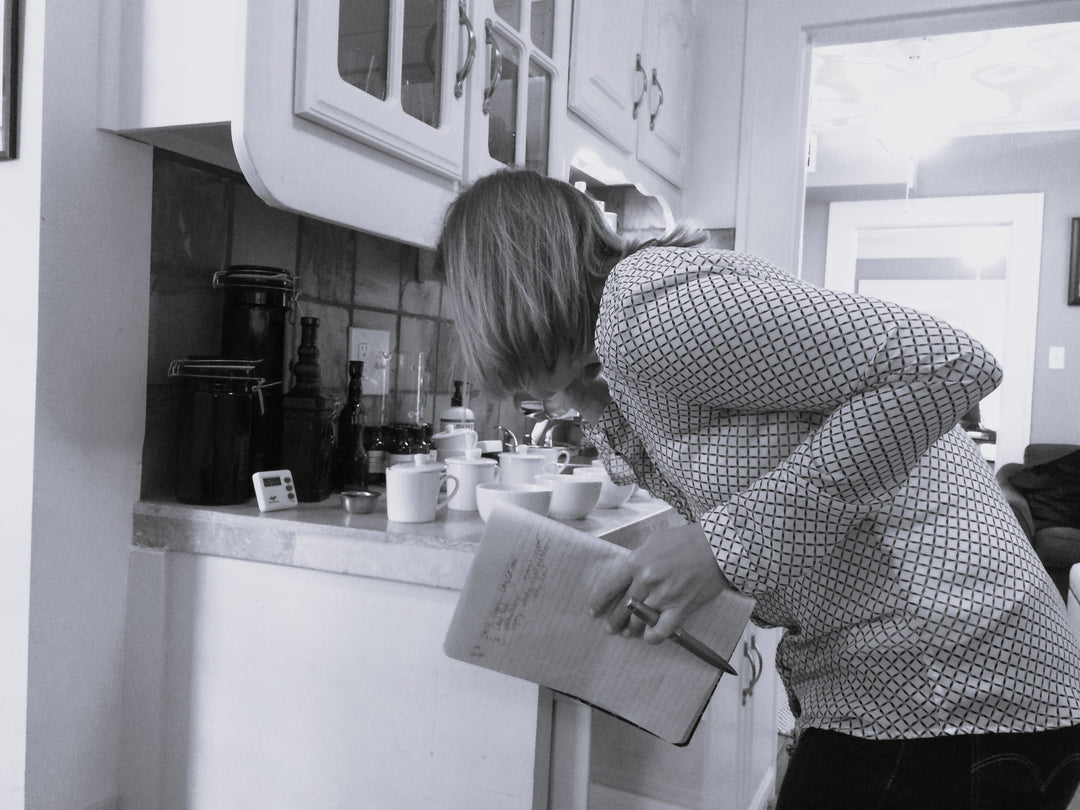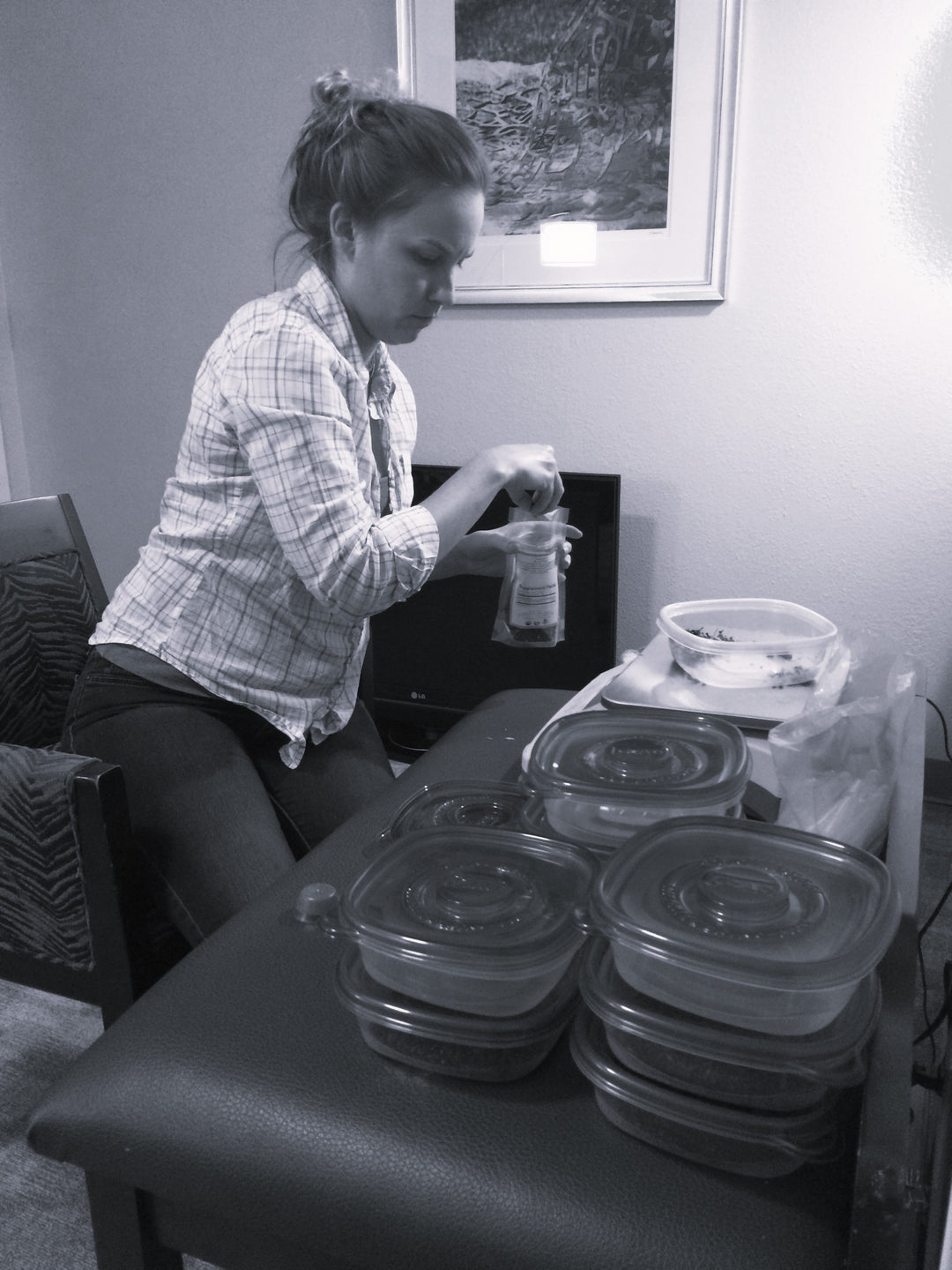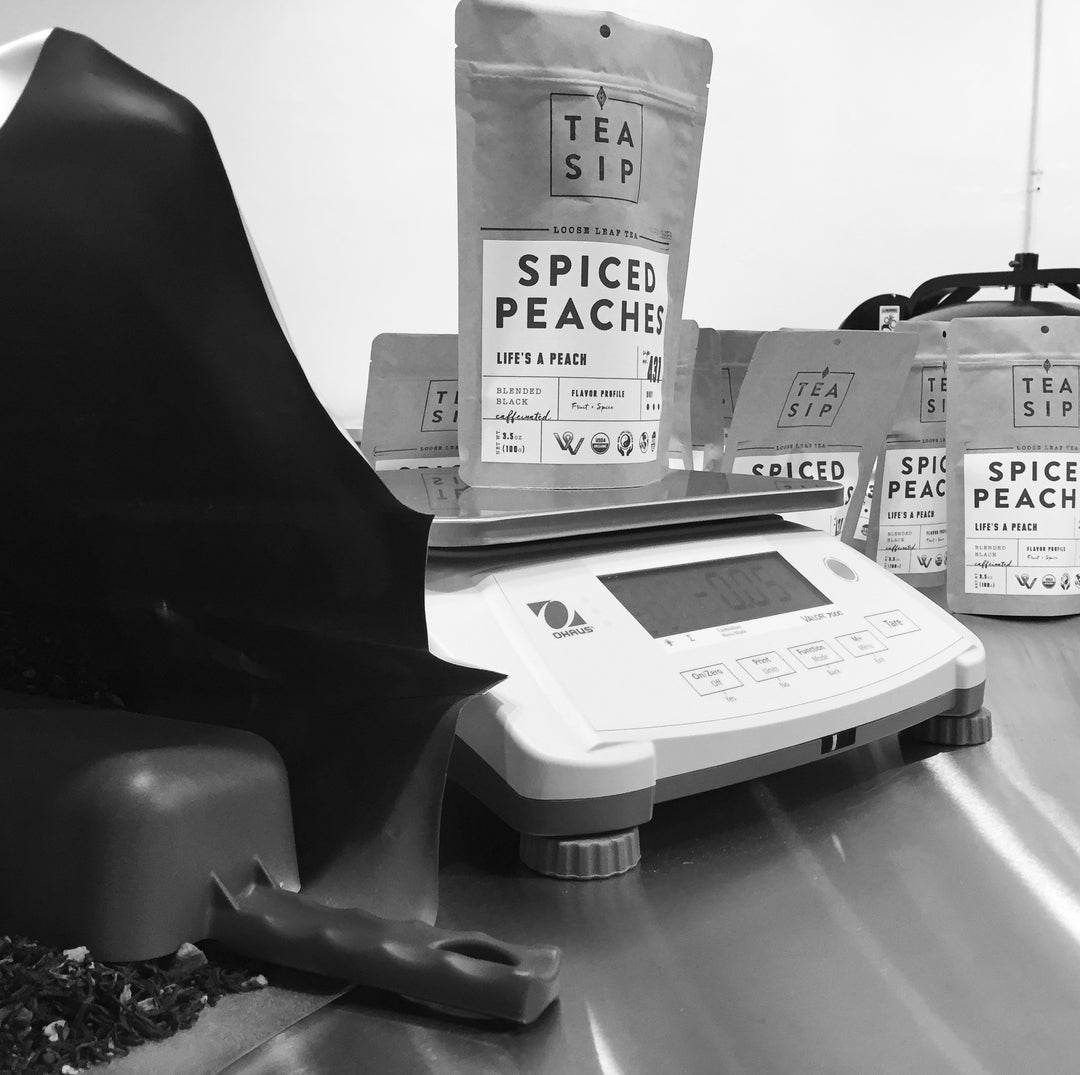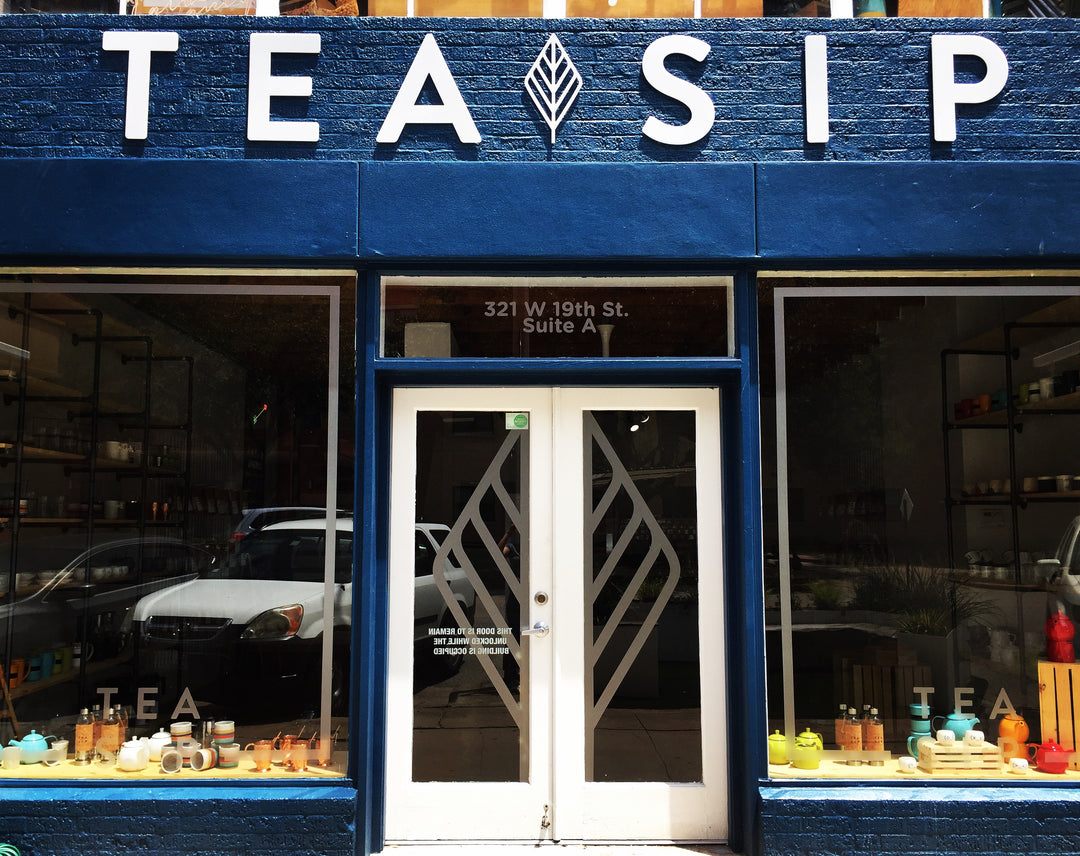 2017
Tea Sip Opens
The Tea Sip shop opens in the Houston Heights and the Blend Lab starts cranking out packaged loose leaf teas.
2017
Brew Bar Opens
In addition to selling packaged loose leaf teas and teawares, we begin slingin' hot and iced drinks to-go along with tea flights at the bar.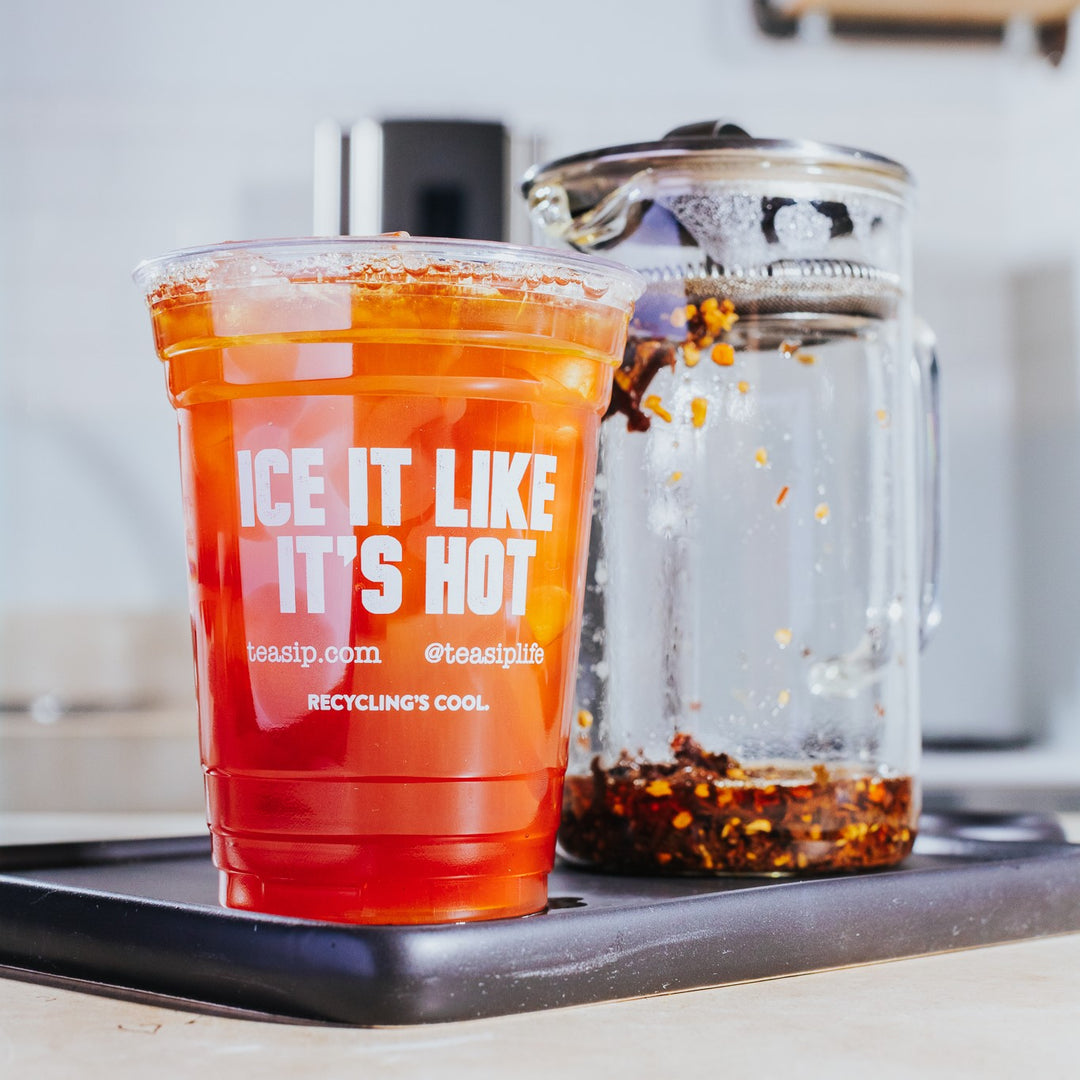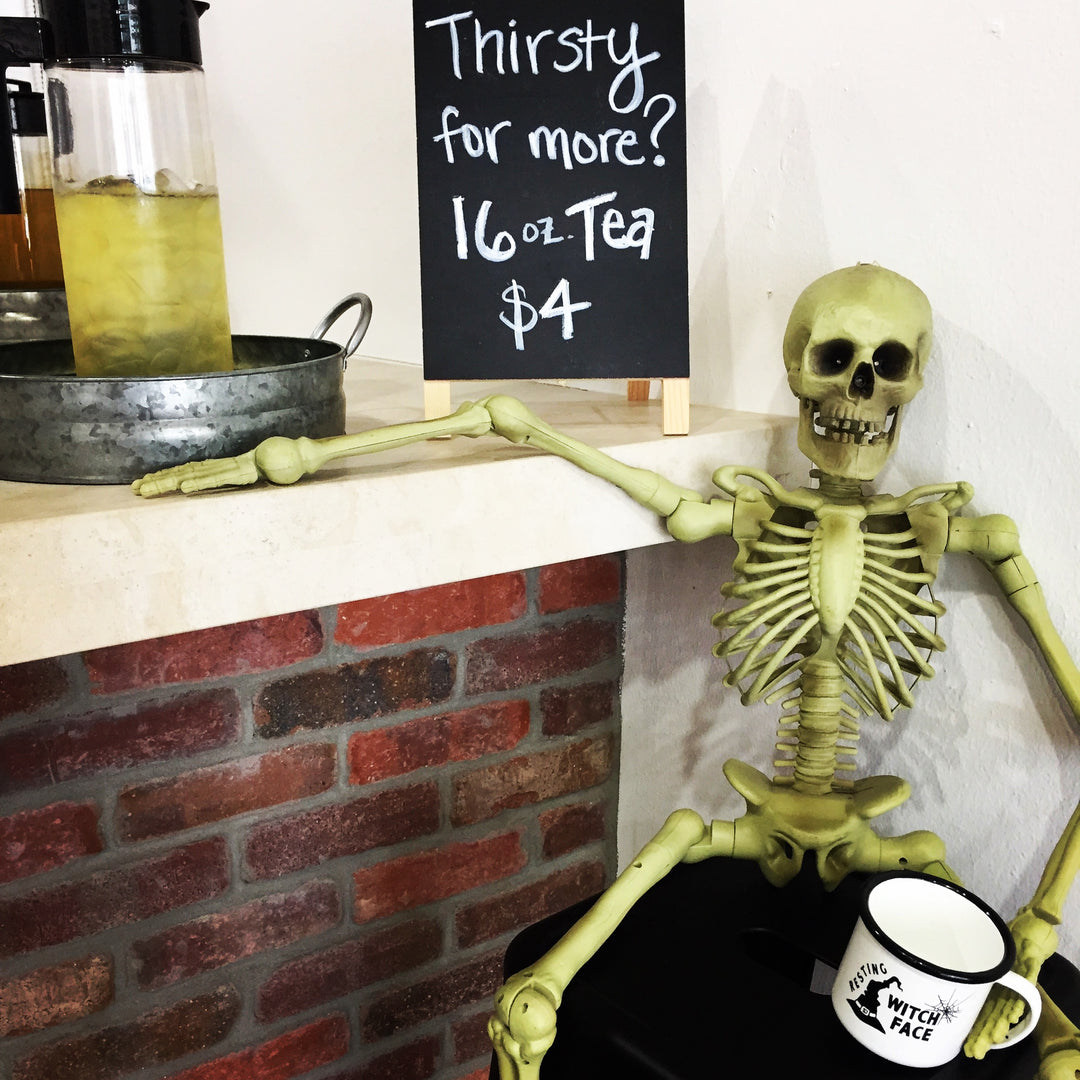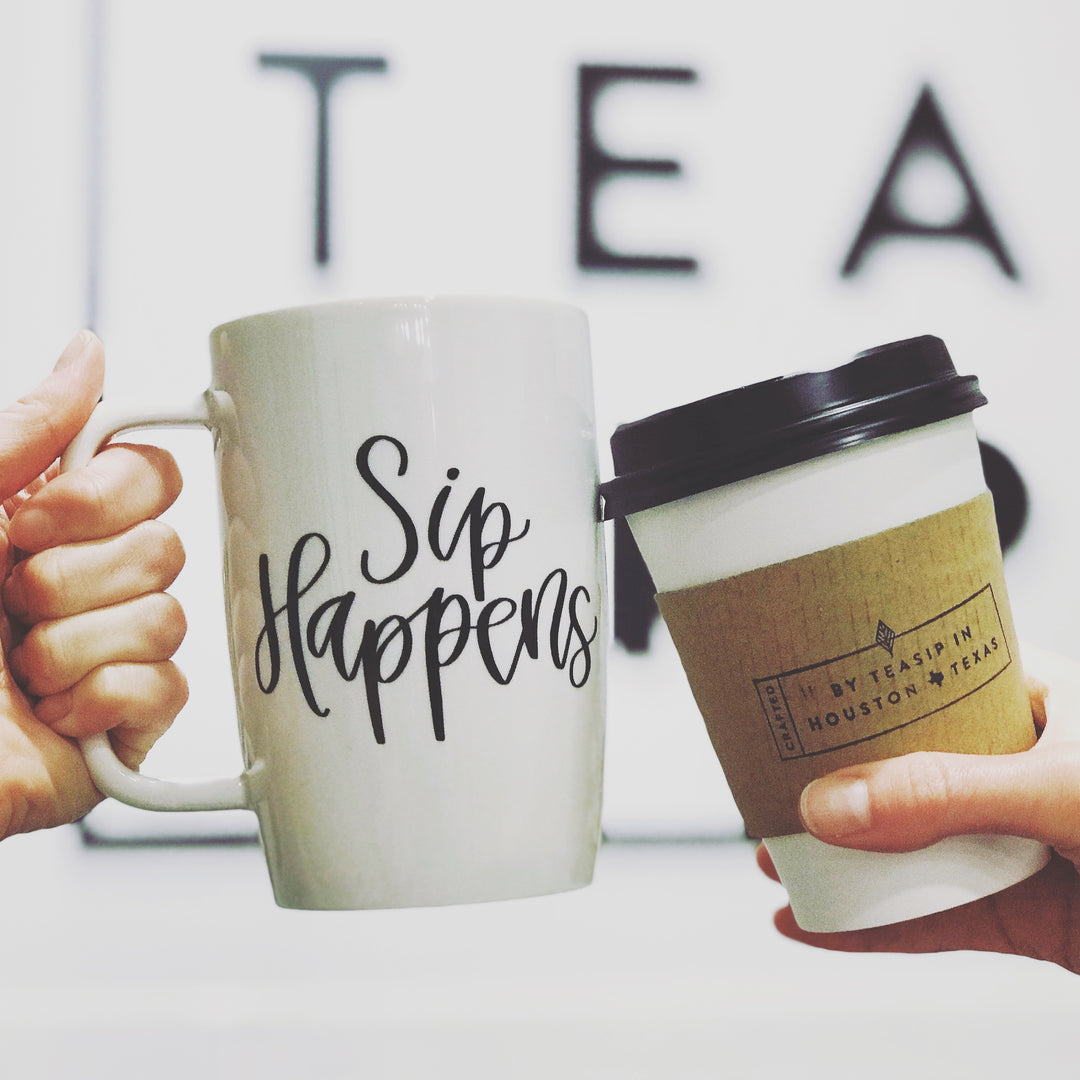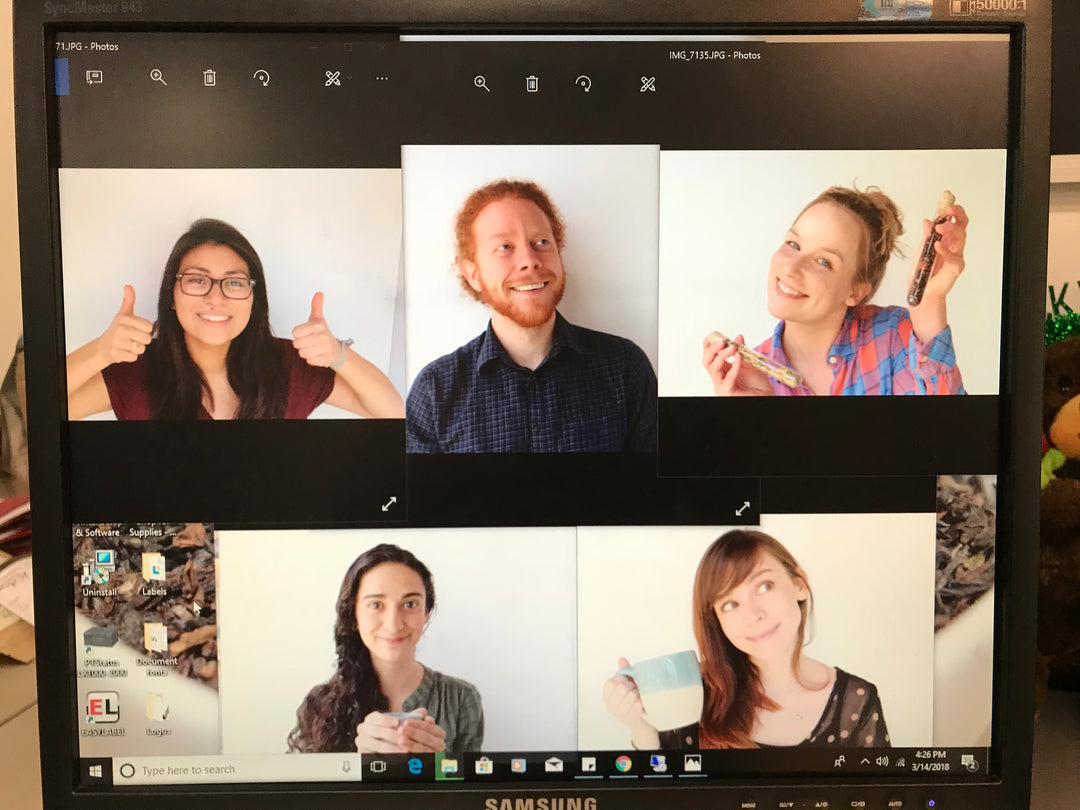 2018
Tea Drunk Era
A growing customer base means a growing tea-m and lots of new teas and products!
2019-2022
Redefining Organic
The FDA unexpectedly changes regulations around organic flavorings, forcing us and other certified organic producers to reformulate entire blends. We work hard, making these required changes, only to decide the blends aren't as stellar. So, by the end of 2022 we go back to our OG formulas (that were organic certified when we first launched) and decide to drop our organic certification. We continue to source organically grown ingredients for all our blends.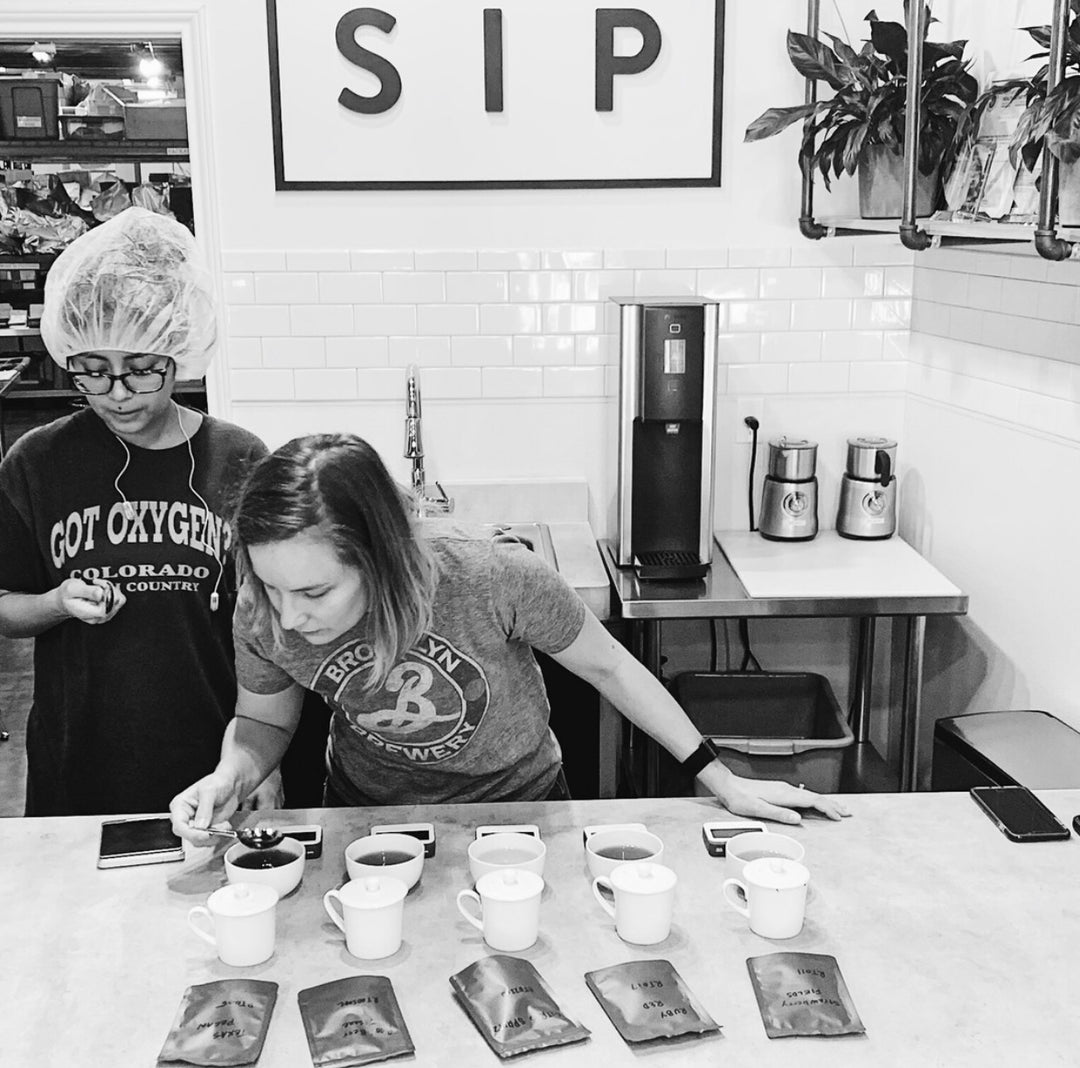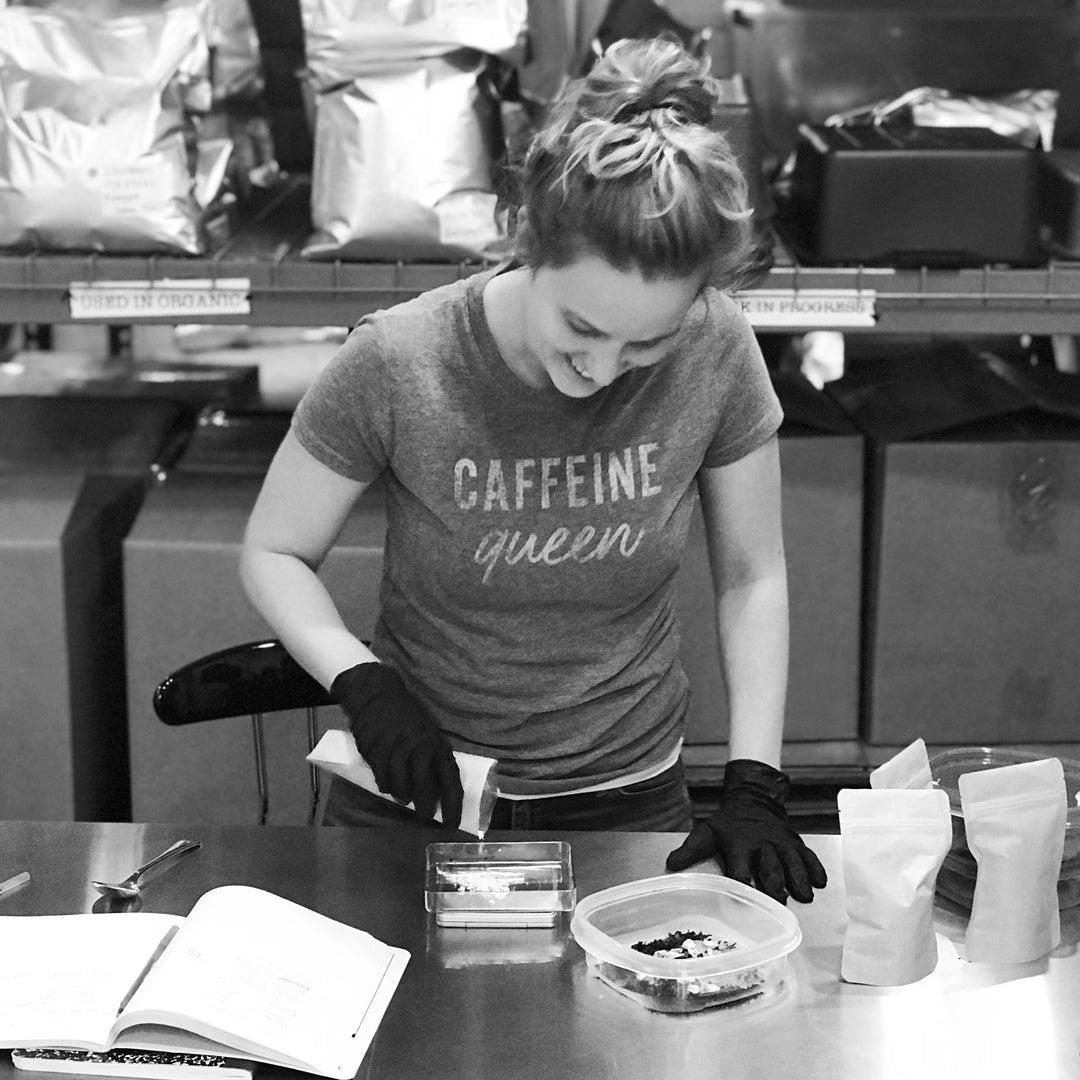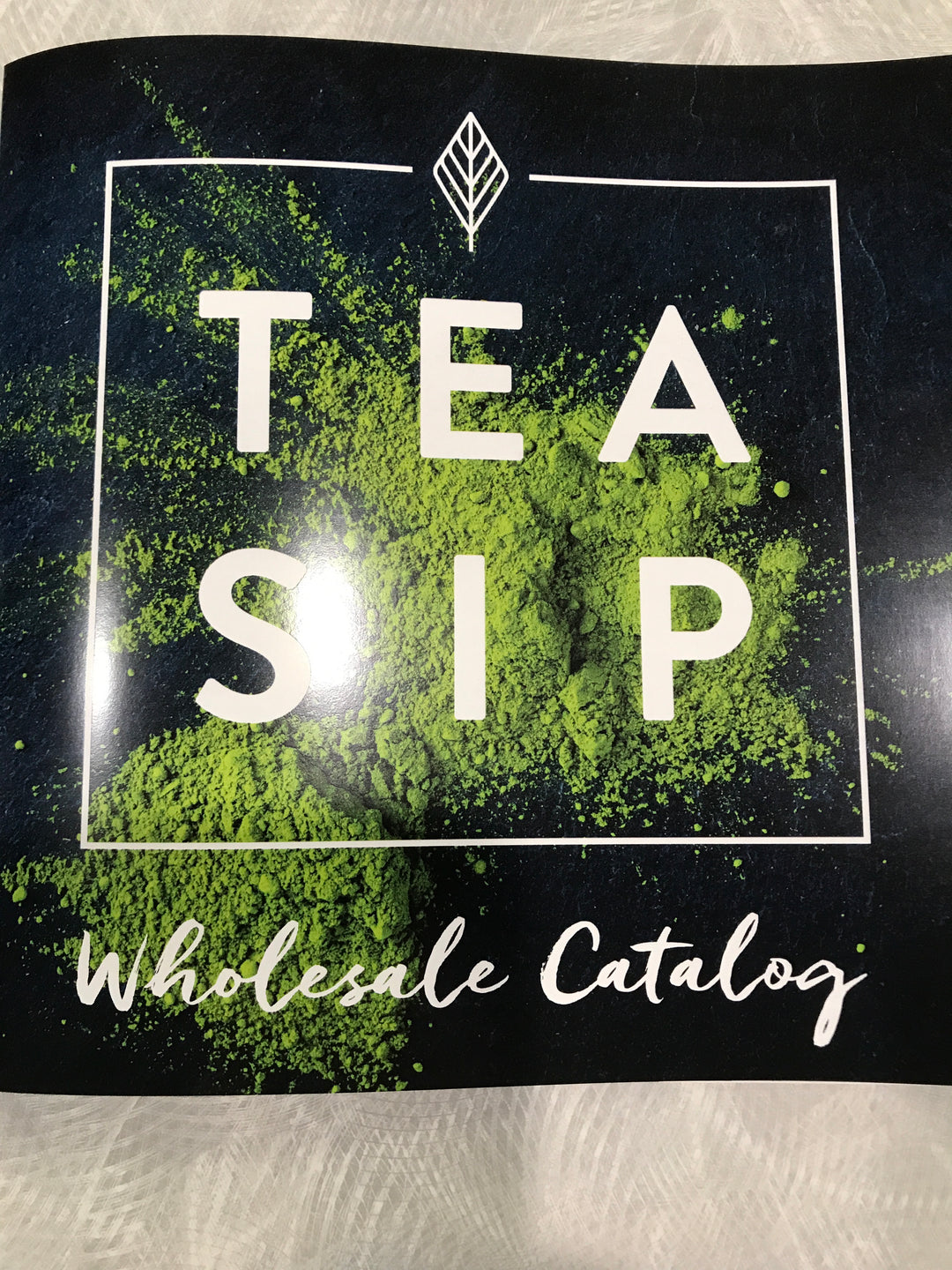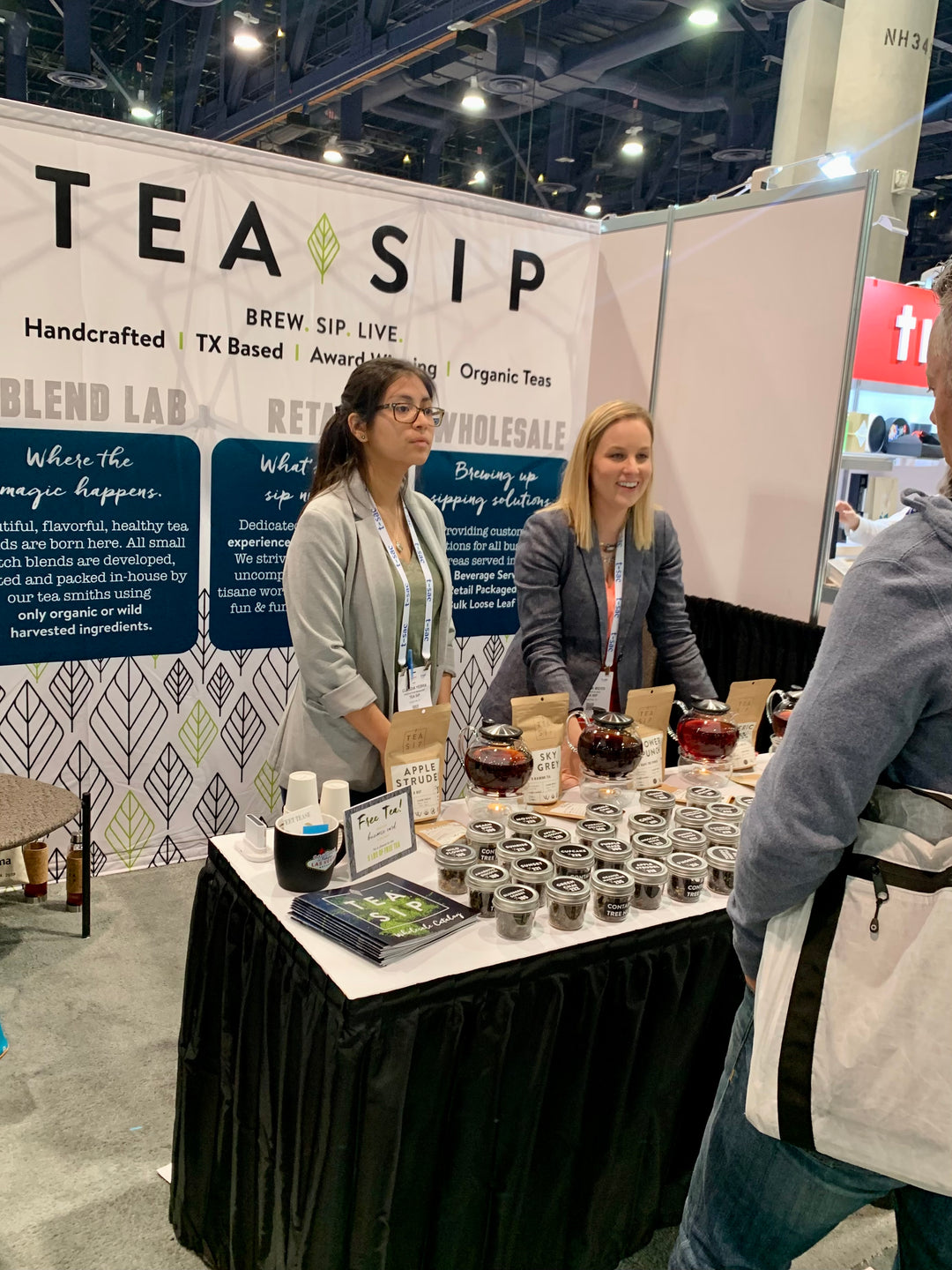 2019
Wholesale Program Launched
After receiving interest in our teas from other companies, we launch our wholesale program including bulk teas and retail packaged teas.
2020
The World Gets Tough
COVID-19, lock-downs, and supply shortages rock our business.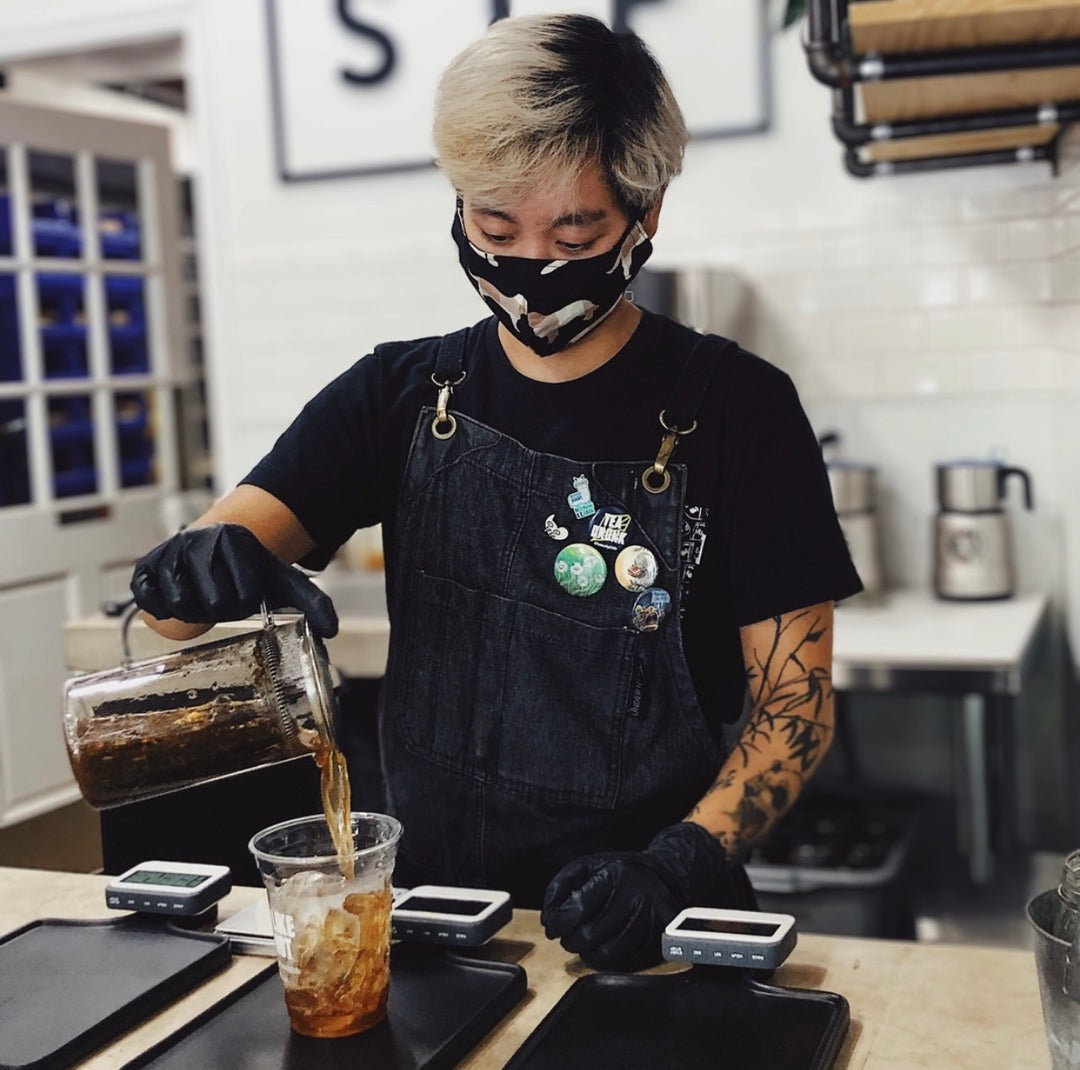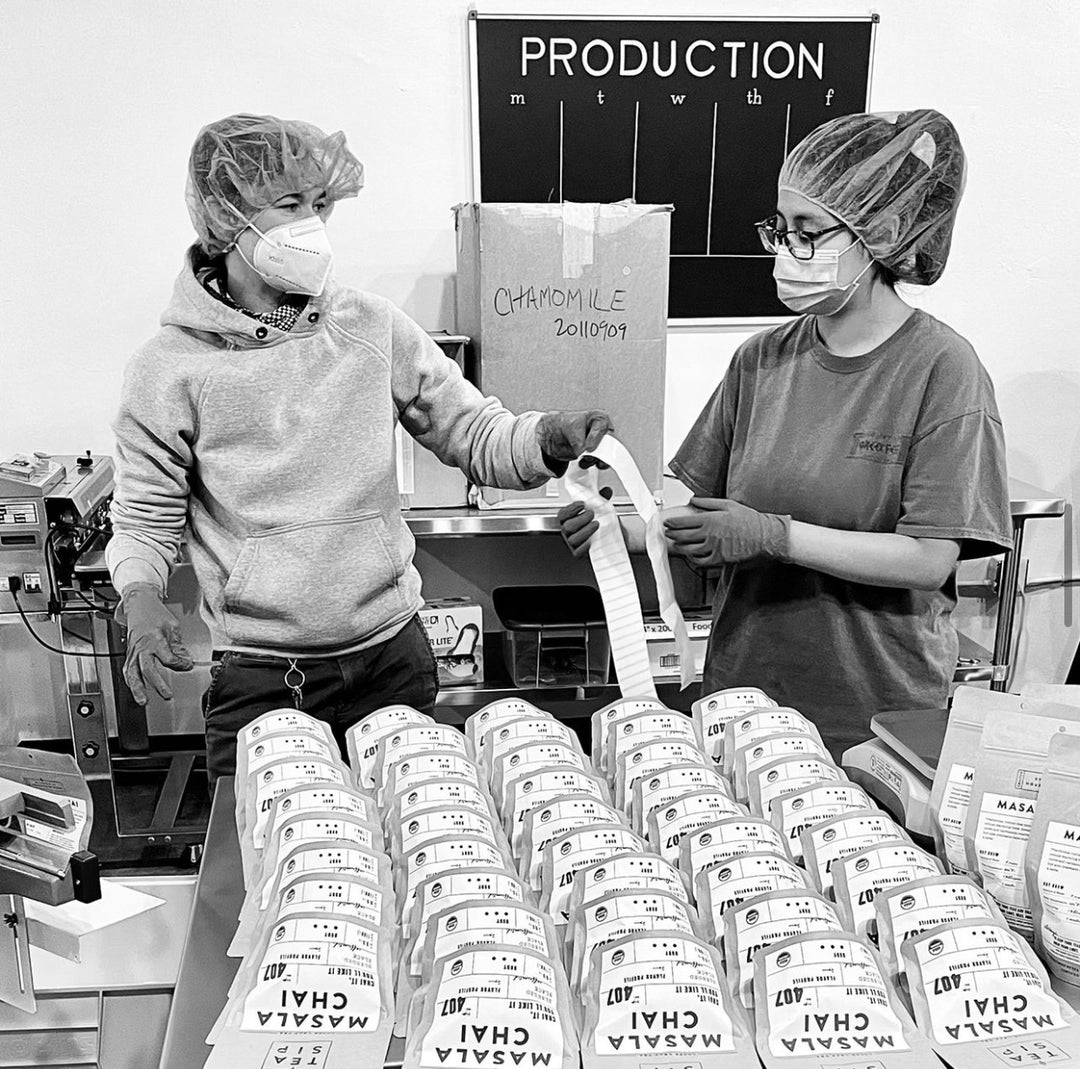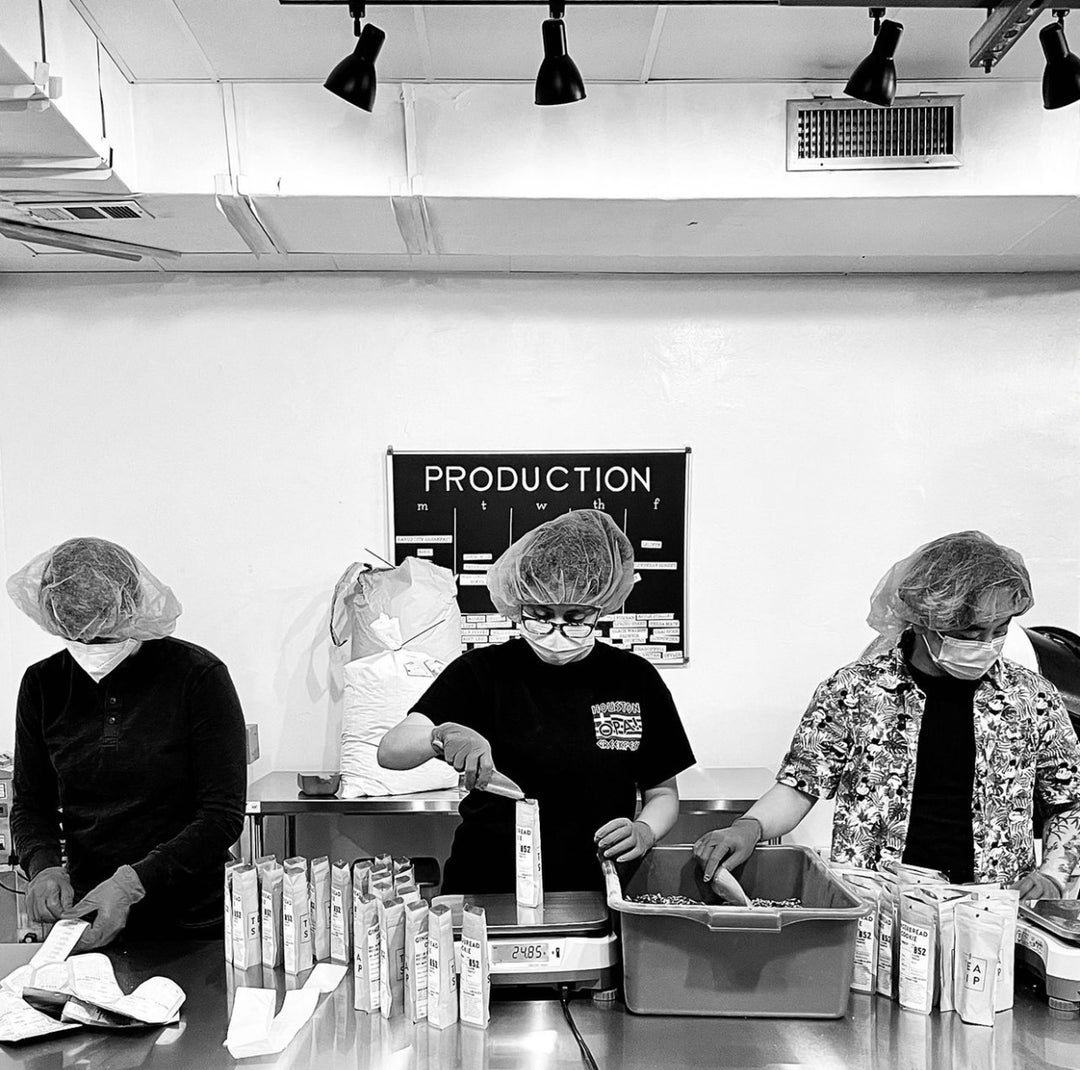 2021
The Challenge Continues
Slow storefront traffic leads us to start leaning into our online presence more. Costs for our business continue to rise along with ingredient shortages.
2021
Brew Bar Closes
High costs and low utilization by customers lead us to close the brew bar by the end of 2021.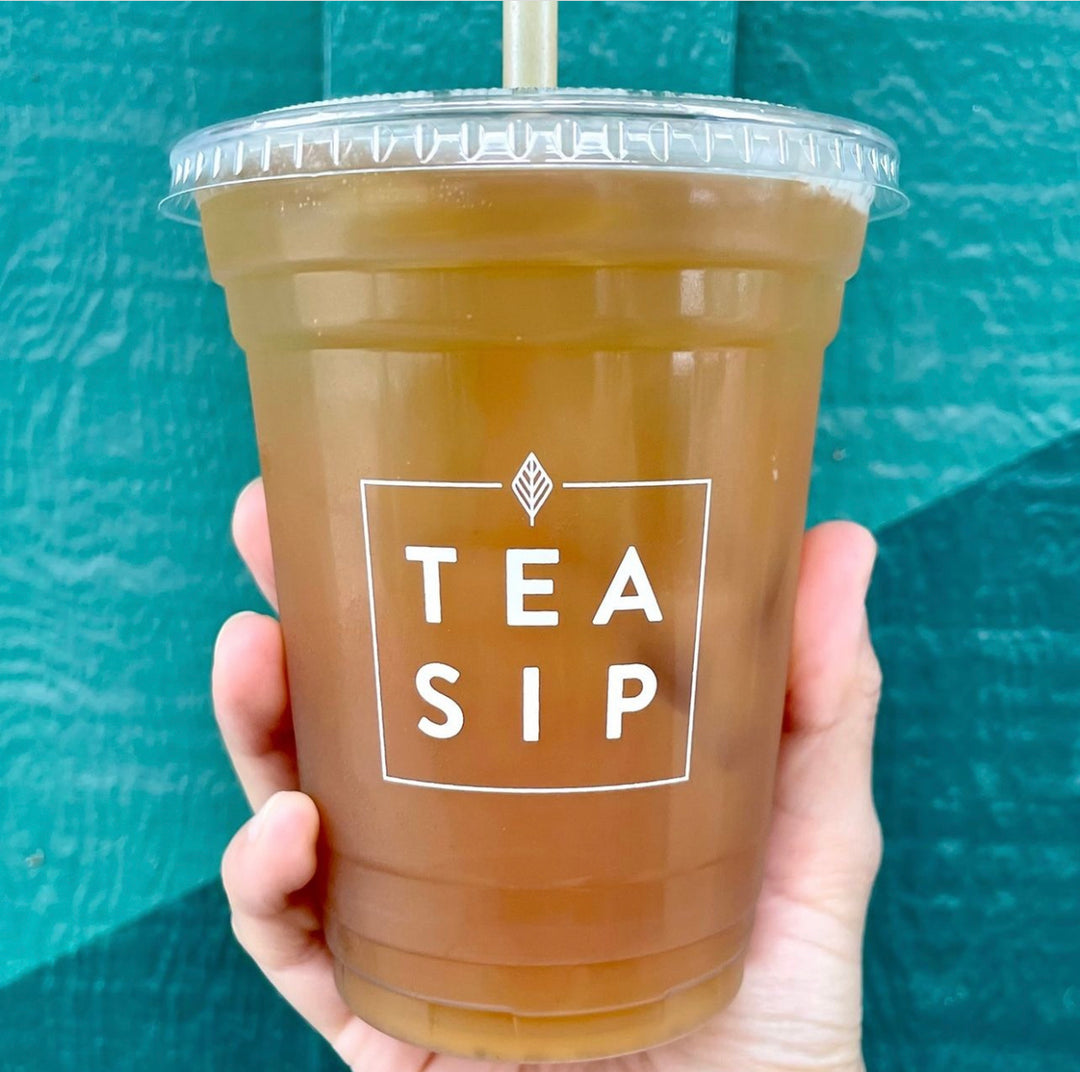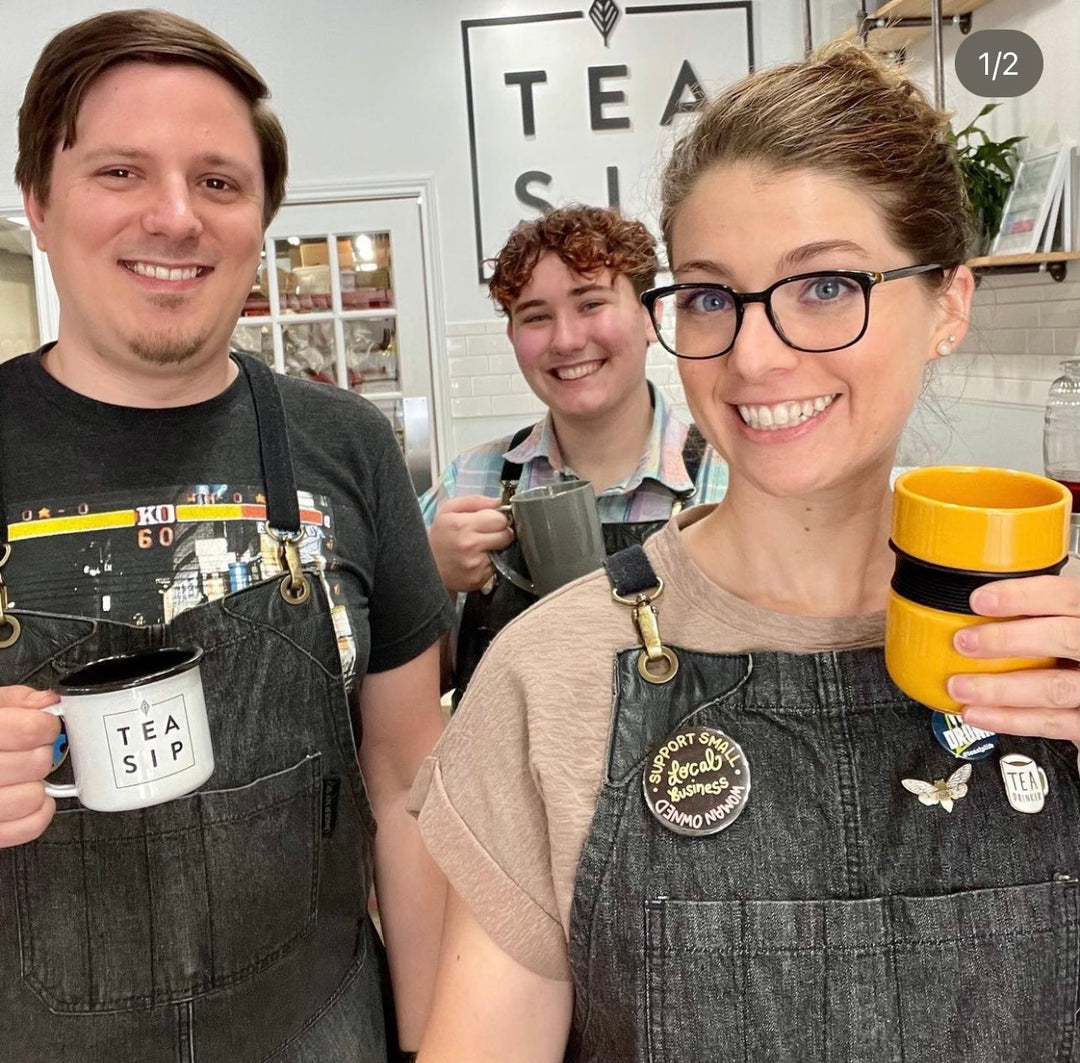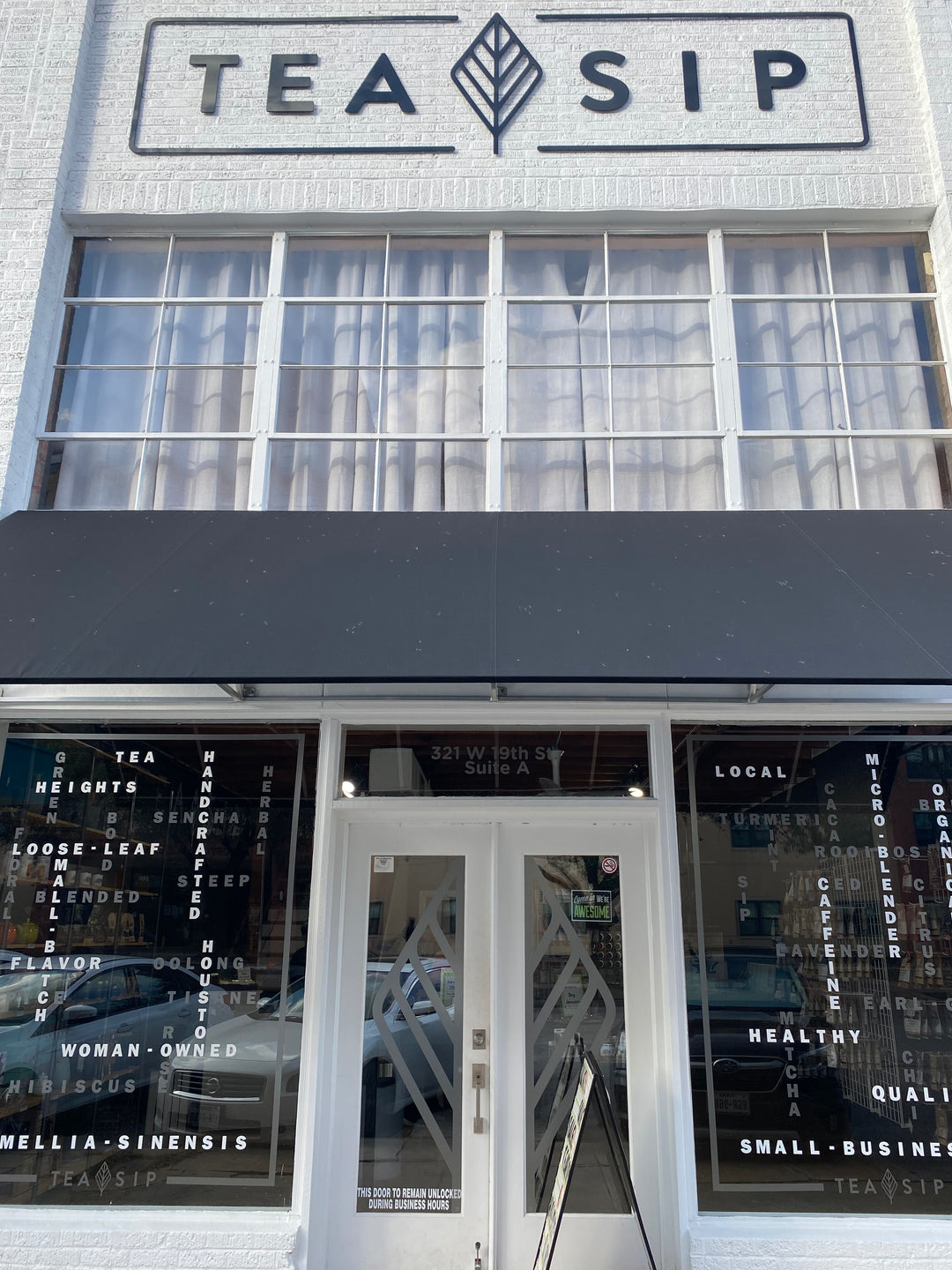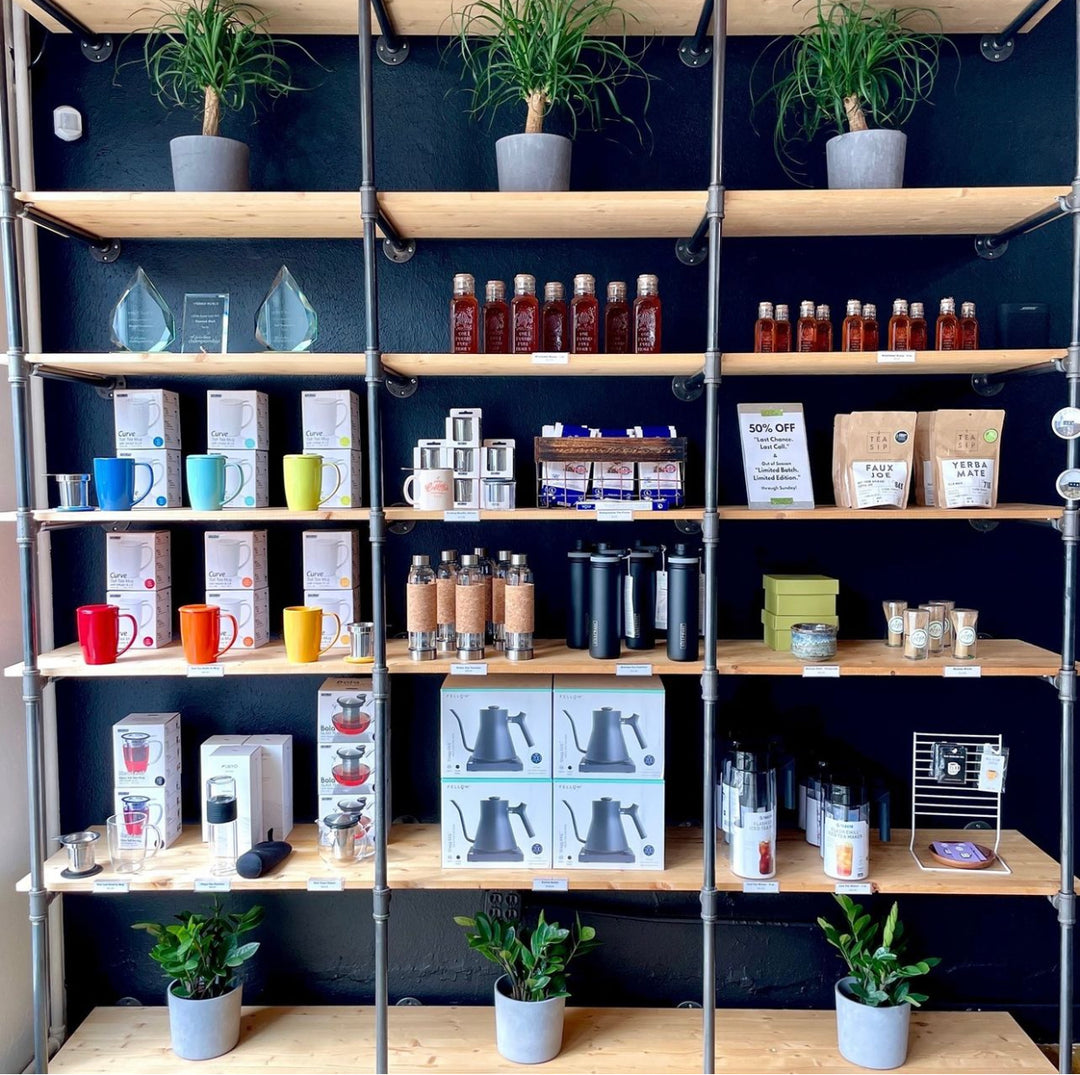 2022
Tea Sip Refresh
To reflect our fun loving brand more, we begin updating our branding and storefront. We hope to attract more new tea drinkers to our shop!
2022
Adios Kraft
Since the beginning, and for the first 5 years, we hand stamped all of our kraft packages, printed labels in house, and adhered them all by hand. As much as we loved this classic Tea Sip look, it was time to change to a more efficient solution that better represented our fun brand.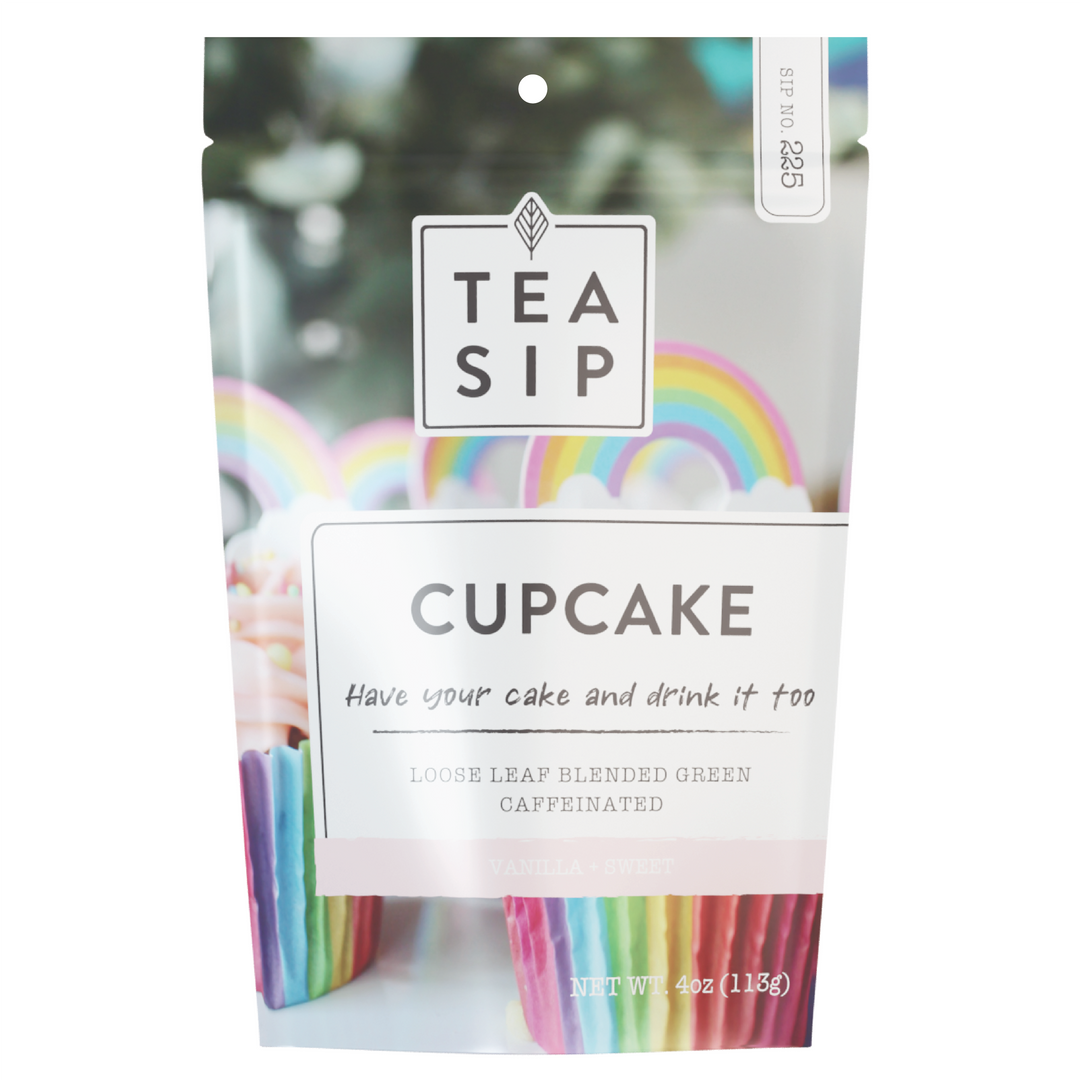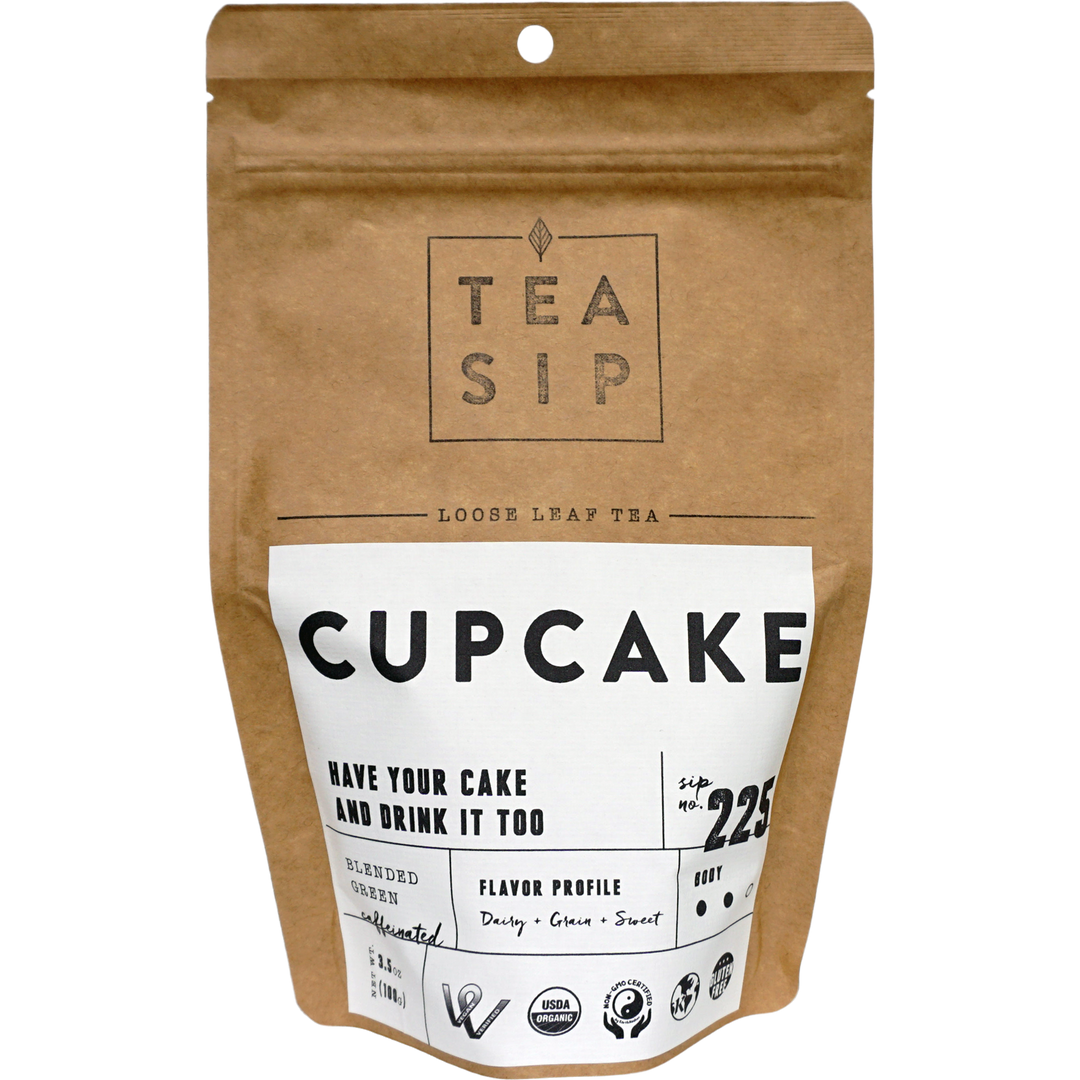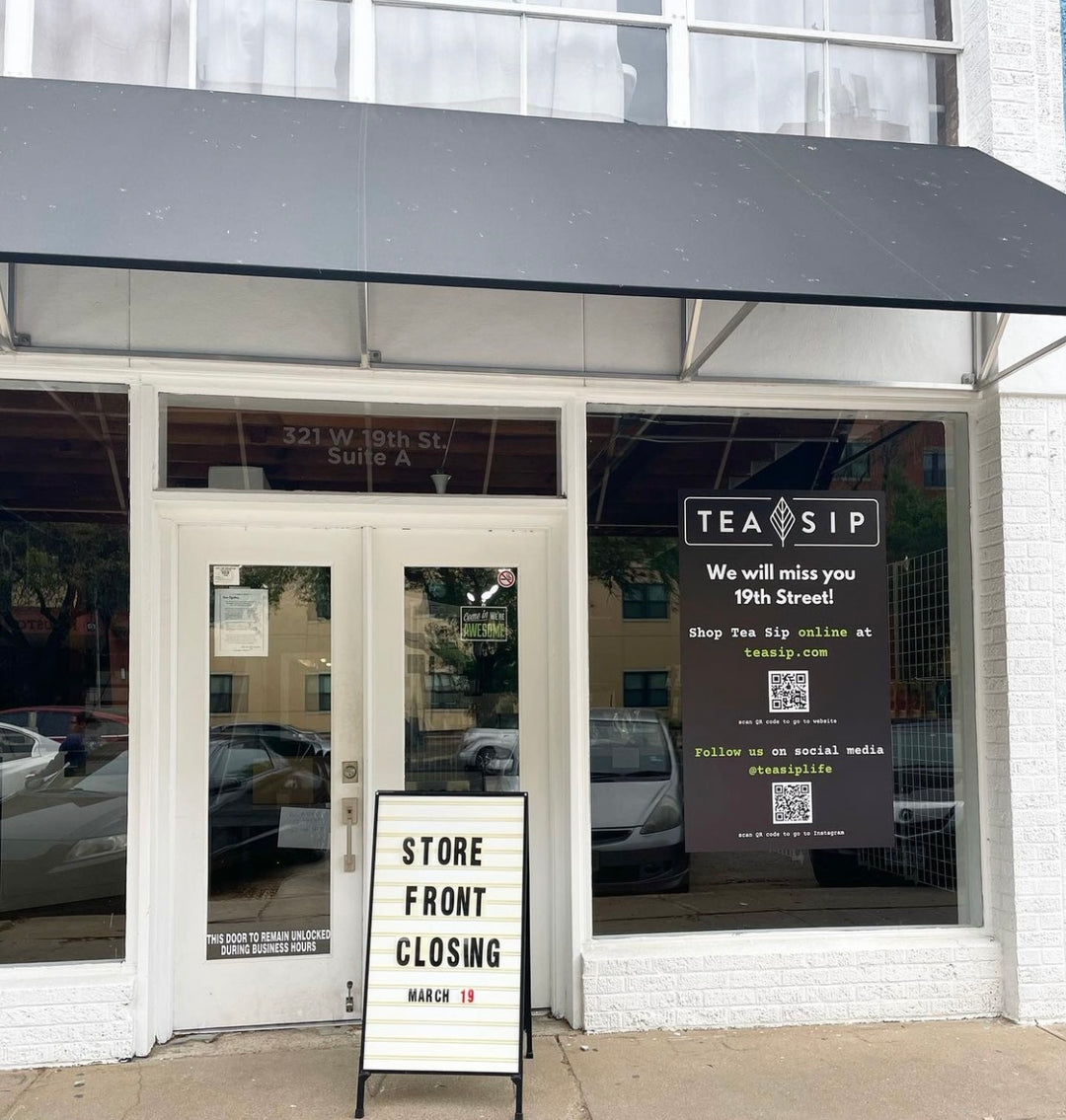 2023
Storefront and Wholesale Close
With costs more than double from where we began, we decide it's time to get out of the storefront, close our wholesale business, and refocus our efforts.
2023
A New Mission
We take some time to really think about what Tea Sip's future holds and what our true purpose is. We pave the way for the next chapter.